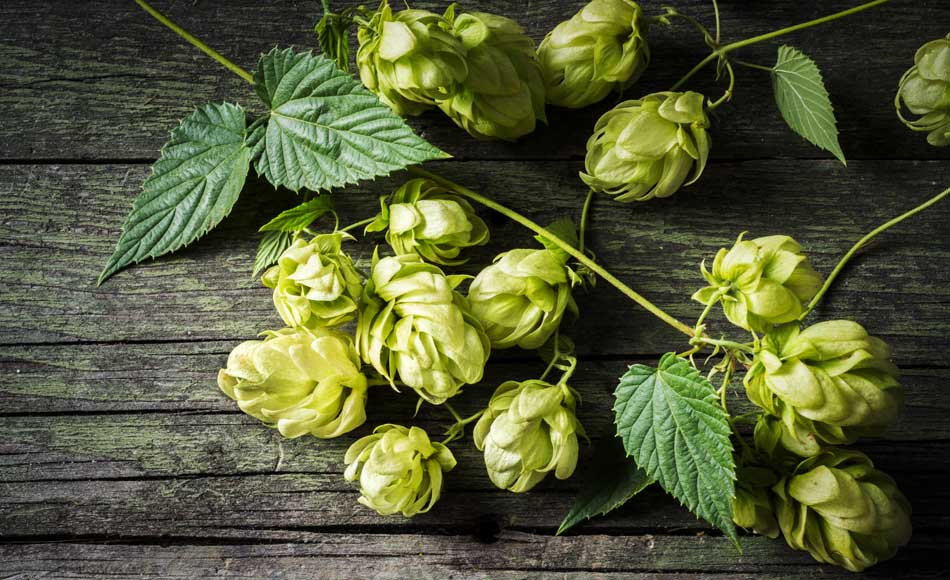 Hops
Proprietary techniques for the true-to-nature taste of hops
Enhancing Hop Profiles
Using a proprietary distillation technique, we capture the flavor and aromatic components of different hop varietals and blends as they reach their peak to ensure a consistently fresh, true-to-nature taste experience.

Our hop essences come in a label-friendly, easy-to-use format for brewers and product developers alike.
REQUEST A SAMPLE
Extracts & Essences
REQUEST A SAMPLE
Hop essences for brewers
Capture the aroma and flavor of natural hops
Containing nothing but water and hops, our hop essences fit cleanly into any beer ingredient statement, working to enhance flavor without label impact.
Our proprietary Synergy Pure extraction methods capture the full aromatic and flavor characteristics of traditional dry hopping without imparting any added bitterness to the final product. As a result, hop essences can completely replace or be used in addition to the dry hopping process to a create a custom taste solution, formulated specifically, and uniquely, for your brand. 
Other Benefits to Brewers:
Increase yield
Reduce cost
Improve safety
Time savings
Reduce labor & waste
Our Product Range
CENTENNIAL
COLUMBUS
CENTENNIAL COLUMBUS BLEND
FRESH & DANK VARIETIES
CUSTOM TOLLING SOLUTIONS
Explore Our Taste Solutions
We offer a full range of flavors, from homegrown to exotic, and subtle to impactful.
We're passionate about helping our customers create great products.
Complete the form below to get in touch with a member of our team to leverage our operations for global solutions based on true inspiration.