Trendspotting: Trick or Treat, Give Me Something Fruity to Eat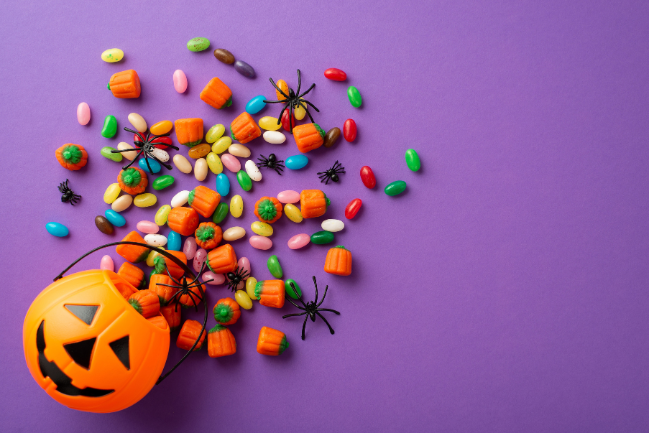 The streets will be filled this Halloween with witches, ghosts and goblins running door-to-door to collect as much candy as their pillowcases will hold. Confection is the top category for Halloween-themed food and beverage launches.
Confection captures more than 60% of new product launches worldwide and 30% in the US, according to Innova Market Insights' New Product Trendspotting – Halloween Trends 2021 report.
While chocolate, nougat and peanut butter may be the traditional and nostalgic flavors of the holiday, we are seeing a rise in fruit-flavored Halloween product launches over the past three years. Trick-or-treaters will likely see an increase of fruit-flavored gummies, lollipops and popping candy in their candy haul this year.

Over the past three years, 44 new Halloween-themed products have been launched in the US, including Favorite Day Fruity Flavored Gummy Fingers, Dum Dums 2 Flavor Fusion Flat Lollipops, Fruit Roll Ups Boo Berry Fruit Flavored Snacks: Razzle Boo Blitz and Haribo Sweet or Sour Scary Mix Gummi Candy.
Strawberry is one of the top fruit flavors with 38 new product launches for Halloween in the US over the past three years. Some new products include Hershey's Dracula Kisses Milk Chocolate Filled with Strawberry Flavored Crème, Fruit Roll Ups Strawberry Scream and Favorite Day Strawberry Flavored Gummy Eyeballs.
Popular fruit blends in new products include blue raspberry and strawberry; blue raspberry and green apple; orange and strawberry; red grape and strawberry; strawberry and watermelon; and green apple and red grape, according to Innova Market Insights.
insights