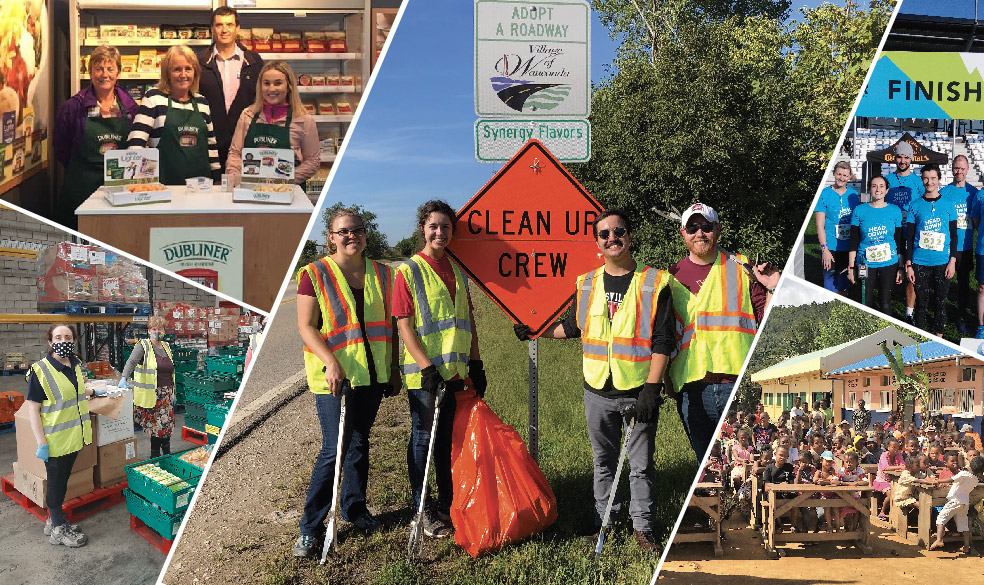 Our Community
We support our local communities through employment, education and charitible donations
Our Community
Supporting Charities, Supporting Communities, Supporting Education
We strive to be a good neighbor. As well as boosting local economies by creating jobs and buying local, we provide philanthropic support to a number of educational and community groups such as charities, and schools.

Across our business, our people choose to support and fundraise for a wealth of worthy causes in their communities.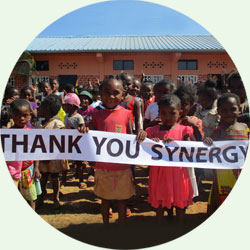 Supporting Vanilla Growers and Processors in Madagascar
Vanilla is a key ingredient for our business and we're committed to buying beans from sustainable sources that prioritize the well-being and livelihood of vanilla farmers and their families. We work only with suppliers that use traditional curing methods, which promote environmental and economic benefits in the community.
We source our vanilla from Madagascar, one of the world's poorest and most under-developed countries. Over the past five years, we have worked in partnership with the Madagascar Development Fund (MDF) to drive transformative change through education and, as of 2020, had funded nine new primary schools.
We have also built a new well in Ambolomadinika, and plan to install a safe, clean water system near the new school in Antanapizina in the year ahead.
---
Supporting Local Communities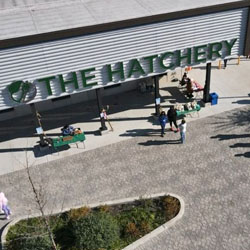 Helping food businesses thrive In Chicago USA
We support The Hatchery, a non-profit organisation which enables local entrepreneurs to build and grow successful food and beverage businesses and provides job training and placement programmes. We co-sponsor community events, providing food, treats and craft activities for local families.
Synergy Americas: Supporting our neighbors
When the pandemic hit, we distributed hand sanitiser and N95 face masks to local fire departments, hospitals, and nursing homes in both Wauconda and Brazil. We gave grinders and coffee beans to first responders in Hamilton and to the non-profit group MOMS, and provided PPE to Envision Partnerships, which helps people dealing with addiction and high-risk behaviours. We also participated in The Great American Takeout by sponsoring lunches for frontline employees, provided by local restaurants – nourishing the pandemic's heroes and helping sustain local businesses.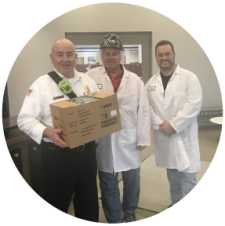 Covid-19: Support for frontline workers
The Covid-19 pandemic put hospitals everywhere under pressure. We donated money and food to support frontline workers and bolster morale in our local hospitals in the US and Brazil.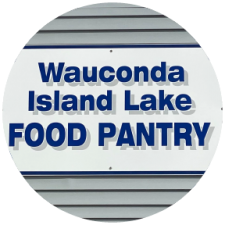 Covid-19: Helping those facing hardship
Angel Tree, Ohio and Wauconda, USA:
Our team in Hamilton, Ohio, provided children with Christmas presents by supporting the Salvation Army Angel Tree gift drive.
Wauconda Island Food Pantry:
We provide donations and support to this food bank, including matching any donations made by our employees. When schools closed across Illinois our team in Wauconda donated to the Wauconda School free lunch program, providing hot lunches and grocery staples to students and their families.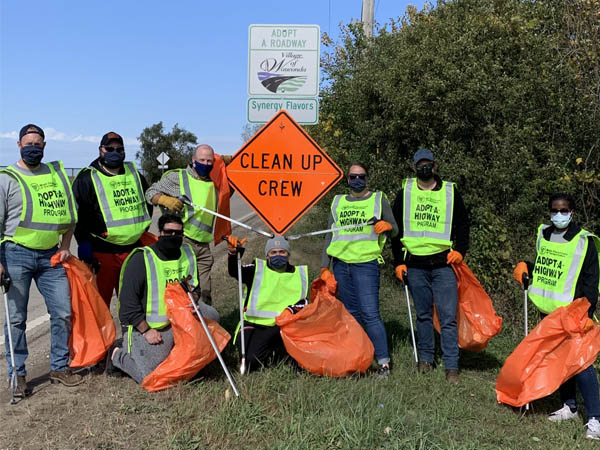 Adopt-a-Roadway
During rapid growth at our facility in Wauconda, we wanted to give back to the supportive local community. In 2018, we began working on the upkeep of nearby Garland Road as part of Wauconda's 'Adopt-a-Roadway' initiative and in 2021 we expanded our efforts, partnering with the village to clean up Wauconda's Main Street in readiness for spring and summer festivities.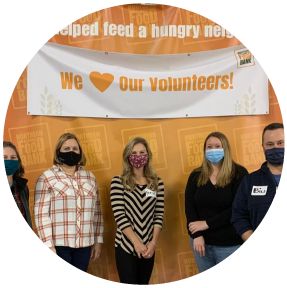 Volunteer Time Off
We give all employees 16 hours of volunteer time each year so they can pursue charitable work within their community that means something to them.