Dairy &
Plant-Based
Dairy and vegan-friendly taste solutions for the food, beverage and nutrition market
As part of the Carbery dairy family, we know that creating a genuine dairy experience isn't about adding a single taste.
Our solutions are layered on a proprietary ingredient matrix to offer prolonged flavor and mouthfeel rather than a short-lived burst of flavor. Whether you are removing dairy ingredients to manage costs, calories or to meet the changing consumer preferences, maintaining a rich flavor and mouthfeel is a must.
Enhance Your Flavors
We take trending and popular flavors and elevate with dairy richness to create more indulgent, creamier tastes that capture consumer attention.
Add a layer of indulgence to your product with favorite flavor profiles enhanced with our dairy taste solutions, from peanut butter to vanilla, dulce de leche and other creamy dessert profiles.
Explore our dairy and vegan flavor families below.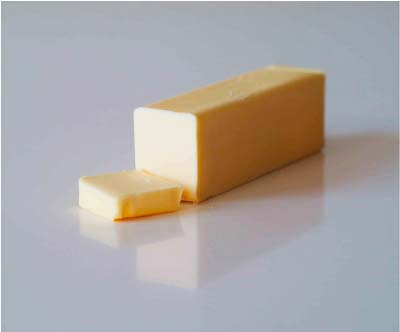 Butter
Deliver the characteristic butter taste and mouthfeel consumers have come to love to your dairy, dairy-free and plant-based recipes.
Our authentic-tasting butter flavors can be used to reduce butter in your applications, provide cost-savings and deliver signature flavor for your brand.
Available in fresh, cultured, caramelised and regional butter flavor profiles.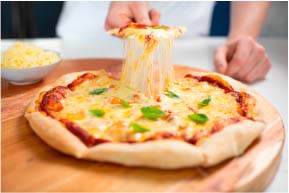 Cheese
Combining the expertise of our master cheesemakers and flavor creation team, our flavors offer signature taste and richness to your products.
Whether you're looking for a taste that's mild and creamy, rich and cultured, or mature, nutty and piquant, we have the perfect flavor solution so you can enhance cheese in bakery, boost taste in seasonings and mimic cheese taste in plant-based foods.
Available in a broad range of regional and provenance profiles including Mascarpone, Cheddar, Emmental and Gouda.

Cultured Dairy
Combining the expertise of flavor specialists and innovative dairy processors with over 50 years' experience, our range of cultured dairy profiles will enrich and elevate your dairy, dairy-free and plant-based recipes.
Available profiles include sour cream, crème fraiche, yogurt and buttermilk.

Milk & Cream
Capture the creamy, indulgent flavor and rich buttery taste of fresh dairy in your dairy, dairy-free and plant-based recipes.
For cost or calorie sensitive formulations, our flavors can be used to replace up to 40% cream.
Available in fresh, sweetened, cooked, and cultured flavor profiles, including specific regional options.

Mouthfeel & Masking
Explore our flavor neutral solutions for added creaminess, improved mouthfeel and masking of undesirable off-notes such as grittiness or bitterness in your dairy, dairy-free and plant-based products.

Dairy Yeast Extracts
Our unique yeast extract is derived from the fermentation of cheese whey permeate. It is widely used by the food industry as a natural flavoring because of its capacity to deliver taste enhancement, mouthfeel and volatile effect.
Boost cheese intensity and reduce the amount of cheese powder or cheese flavor required.

Improve creaminess in seasonings and lift flavor aroma.

Add umami and lift salty notes.
Support cost reduction of dairy based sauces, dips, fillings, snacks, breads and seasonings.
Natural/ Vegetarian/Kosher/Halal suitable.
Explore Our Taste Solutions
We offer a full range of flavors, from homegrown to exotic, and subtle to impactful.
We're passionate about helping our customers create great products.
Complete the form below to get in touch with a member of our team to leverage our operations for global solutions based on true inspiration.