Sustainability
Strengthening relationships between our company, environment and communities
Our Sustainability Pillars
Sustainability is about trying to create a better future and do the right thing for all of our stakeholders, all of the time. In line with our ethos and commitment to constantly improve the environmental footprint we create and the contribution we make to the world as a business, we focus our energies on five key Corporate Responsibility (CR) pillars:
Sustainable Vanilla
Sustainability and Corporate Social Responsibility efforts are integral to our vanilla supply chain.
Generational relationships, built over decades of collaboration and widely varied market conditions, are at the heart of our trusted network of partners in the SAVA region of Madagascar. Working with the Madagascar Development Fund and other investment partners, we're committed to giving back to the underserved vanilla growing region, building schools, and establishing clean water systems throughout the area.
LEARN MORE ABOUT SUSTAINABLE VANILLA AT SYNERGY
LEARN MORE ABOUT SUSTAINABLE VANILLA AT SYNERGY
Synergy Accreditations
Synergy Flavors' US headquarters was built with sustainability in mind and awarded LEED Gold certification in 2019. Our eco-friendly initiatives include installing solar panels on the roof as an on-site source of renewable energy, using native prairie-style species in the landscaping and adding bike racks and fuel-efficient preferred parking.

Synergy Flavors is actively involved in The Hatchery Chicago, a non-profit food business incubator, that aligns with our core values and allows us to make a positive impact in the local community while creating sustainable economic growth.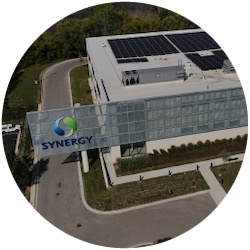 SEE ALL ACCREDITATIONS
EcoVadis
We are passionate about sustainability, for the benefit of both our customers and our communities.

In 2021, we teamed up with EcoVadis to benchmark our sustainability performance and identify ways to improve. EcoVadis assesses companies against seven management indicators containing 21 sustainability criteria across four categories: environment, labor and human rights, ethics and sustainable procurement. We are proud that in our first submission to EcoVadis, we scored in the top 50% of all assessed companies, regardless of industry.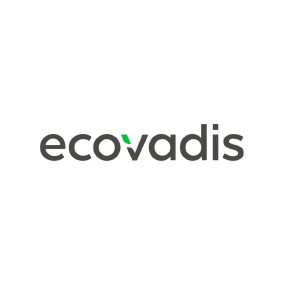 LEARN MORE ABOUT ECOVADIS