Adult-Themed Ice Cream Flavors are on the Rise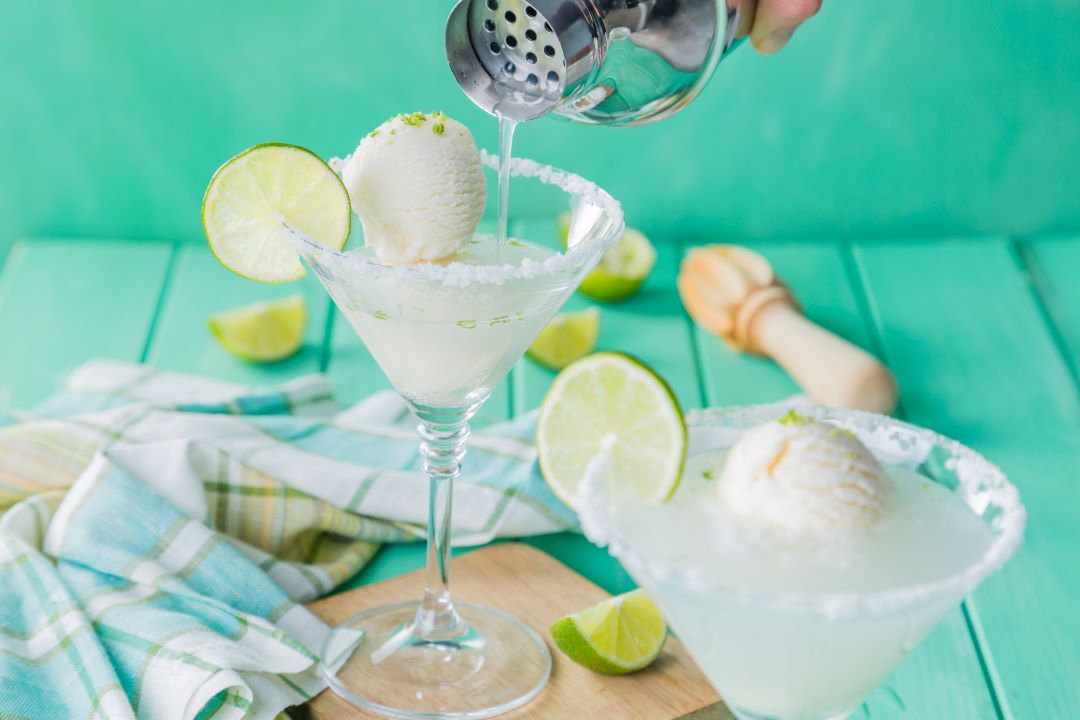 One of the greatest things about being an adult is that no one can stop you from eating ice cream for breakfast if that's what you want.
It's a daypart not commonly associated with ice cream, but with adult-themed flavors on the rise, ice cream brands are innovating to broaden the use occasions to grab a pint from the freezer.
As we highlighted in our first ice cream blog, 98% of adults surveyed by Synergy Flavors claim to have indulged in ice cream over the last six months. Compare that to only 26% of children under 18 doing the same and it's clear why brands are now focusing on adult-themed flavor innovation.
According to Mintel's Ice Cream and Frozen Novelties, US – 2022 report, 62% of U.S. consumers say flavor is the most important factor when buying frozen treats from the store. It's also important to note that ice cream consumers are not brand loyal and winning market share depends primarily on the execution of flavors.
So, what adult-themed flavors are trending in ice cream? The pandemic led to an increased demand for products that provided moments of comfort and escapism through flavor, according to Innova Market Insights' Ice Cream Inspiration: Novel Ice Cream Offerings Tantalize Weary Consumers report. This indulgence trend is expected to remain post-pandemic as brands provide innovative and adventurous flavor options.
A Sense of Adventure
Consumers turned to food during the pandemic and lockdowns for an escape and exotic flavors allowed for travel from the dining room table. Tourism is gradually returning to normal, but consumers continue to stock their pantries – and freezers – with adventurous flavors.
International flavors, especially those with Asian influences, are beginning to show in ice cream. Innova's report indicates Japan will be a source of inspiration for the category as Japanese flavors and ingredients offer "premium, indulgent and unconventional appeal." Flavors like umami, miso, black sesame, sake or yuzu are expected to be a source of inspiration moving forward.
In Latin America, cutting-edge chefs are creating savory ice cream concepts as a side dish or complement to the dish, like red pepper ice cream with duck or saffron ice cream with fish, according to Innova's report. Mainstream savory flavors are a sweet and spicy combination, including strawberry and black pepper, mango and habanero chili, and vanilla and ginger.
Examples in the market include KitKat Matcha Green Tea, Sweety Green Tea Mochi Ice Cream, Talenti Caramel Pretzel Blondie and Nick's Chilly Mango.
Beverage-Inspired Ice Cream
Beverage-inspired ice cream is also a focus area for adult consumers as cocktail and coffee ice cream flavors hit the shelves. We explored coffee tourism in The Future of Coffee: Coffee Around the World blog and what better way to travel the world at home than through a coffee-infused pint of ice cream? Coffee tourism took off last year and became a "thing" thanks to millennials' interest in authentic experiences in unique cafés around the world.
Another beverage adult consumers are interested in is cocktails – and can you think of a better pairing than alcohol and ice cream? (Other than the coffee-infused ice cream we just mentioned!) Alcohol-inspired ice cream is trending among adult consumers and popular cocktail flavors include mojito, cosmopolitans, pina colada, gin and tonic, and Moscow mule.
Beverage-inspired ice cream allows for expanded use occasions as people tend to have coffee-flavored products earlier in the day and cocktail-flavored products in the evening or at events.
Examples in the market include Oatly! Coffee, Jeni's Frose Sorbet and Tipsy Scoop Boozy Backyard BBQ Pack including Mango Margarita Sorbet, Tequila Mexican Hot Chocolate Ice Cream, Strawberry Sangria Sorbet and Cake Batter Vodka Martini Ice Cream.
Synergy Flavors Expertise
We explored some innovative ice cream flavors in this blog that can put your brand on the leading edge of the category. If you're also looking for more traditional flavor trends and consumer patterns, we suggest visiting Ice Cream Flavor Innovation Doesn't Have to be a Rocky Road to learn more.
At Synergy Flavors, we can transform your favorite adult treat into an ice cream that tastes like the real thing and captures consumer attention. Add a layer of indulgence to your product with favorite flavor profiles enhanced with our dairy taste solutions, from peanut butter to vanilla, dulce de leche and other creamy dessert profiles. Or push all the boundaries and combine your drink of choice with your breakfast, like bourbon banana pancakes ice cream.
Explore our dairy taste and market solutions to learn how Synergy can help set your ice cream flavor apart from the competition. Contact us to get started innovating the next adult-themed ice cream flavor to add to your product line.
insights