Ice Cream Flavor Innovation Doesn't Have to be a Rocky Road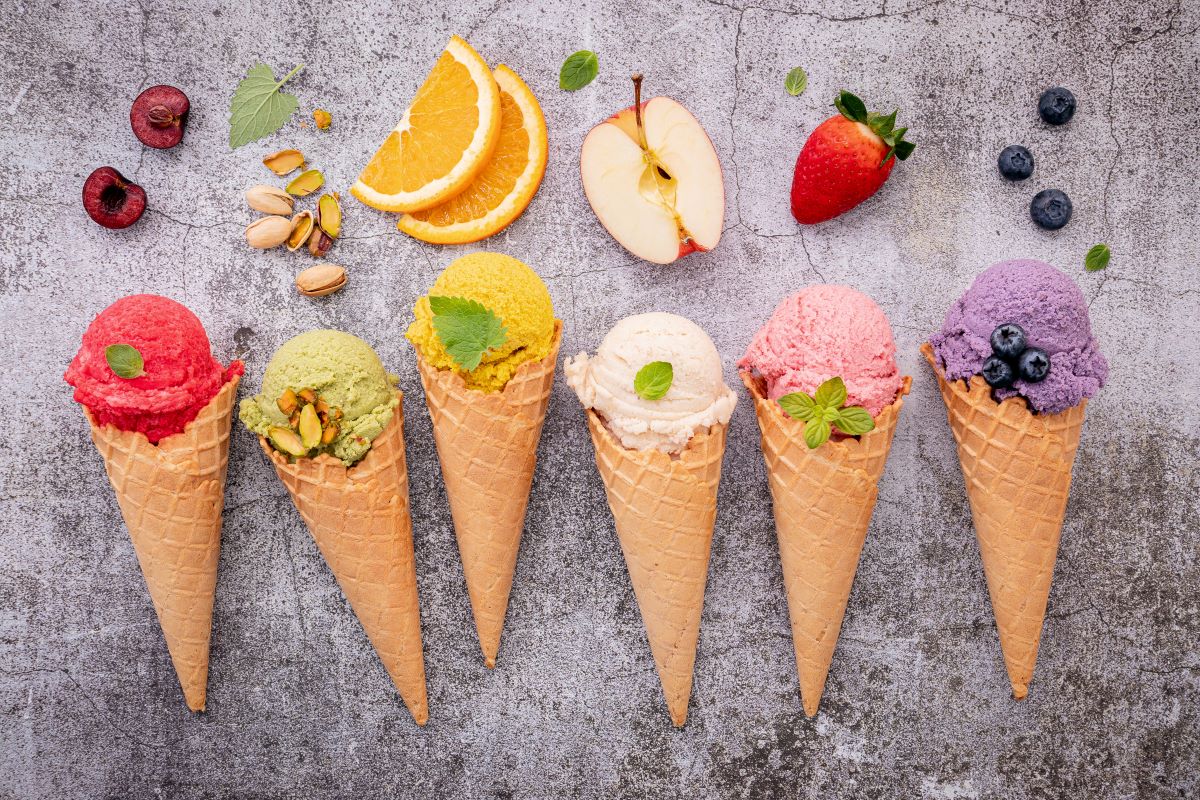 Ice cream is often thought of as a childhood treat, with many of us having fond memories of chasing ice cream trucks down the block with other neighborhood kids on a hot summer day.
It seems many U.S. consumers have carried that memory with them into adulthood – according to Synergy Flavors Primary Research, 98% of surveyed adults claim to have indulged in the sweet treat over the last six months as opposed to reporting only 26% of children under 18 doing the same.
Americans reportedly consume about 22 pounds of ice cream and related frozen desserts each year, according to the International Dairy Foods Association with the most ice cream consumed in July and August. In fact, President Ronald Reagan in 1984 designated July as National Ice Cream Month and the third Sunday of the month as National Ice Cream Day.
We often associate ice cream with cooling off on a hot summer day, but consumers say it is their preferred treat any time of year because it is tasty, indulgent, fun and comforting. In 2020, Mintel reported ice cream saw an 18.5% dollar sales growth as consumers sought nostalgic products, familiarity and trust amid the pandemic.
Nostalgic and indulgent flavors like birthday cake and southern banana pudding were highly sought after in 2020 and 2021. Sixty-two percent of U.S. consumers say flavor is the most important factor when buying frozen treats from the store and 59% of adults are interested in new dessert flavors, according to Mintel's A Year of Innovation in Ice Cream, 2021 report.
As we enter a new post-pandemic world with inflation higher than it's ever been, consumers are more careful with their money, which means grocery store items that aren't a necessity, like ice cream, are the first to go. To stay in shopping carts, brands need to get innovative when it comes to flavor combinations, price points and consumer need states.
Get Innovative with Flavors
Nearly half of all consumers are motivated to try new ice cream or frozen treats if it's an indulgent flavor and 31% say they are interested in unique flavors like rosé or sweet potato, according to Mintel. Indulgent flavors that consumers associate with ice cream parlors, like a brownie sundae and banana split, draw attention at retail stores, providing them the ability to recreate that experience at home.
Consumers reported being most interested in products that contain more than one flavor, like chocolate-vanilla or lemon-blueberry. Fruit and candy-inspired flavors also interest more than half of consumers. A couple of the most successful indulgent flavor launches in the past 18 months include:
Blue Bunny's Brownie Bomb Load'd Cones – a chocolate frozen dairy dessert with brownie pieces and fudge swirls topped with fudge-filled bunnies and chocolaty topping in a chocolate cone.
Ben & Jerry's Netflix & Chill'd – a peanut butter ice cream with sweet and salty pretzel swirls and fudge brownies.
Klondike Cones combo pack that features Double Down Chocolate and Classic Chocolate. Double Down Chocolate features a creamy chocolatey flavor, a chocolate sauce core and is topped with dark, milk and white chocolate curls.
Flavor profiles that are unique and exciting but also familiar win among niche consumers, Mintel reports. For example, bakery flavors like cake and cookie dough, co-branded or licensed with brands like M&Ms and Little Debbie, and seasonal flavors like pumpkin spice and peppermint.
The top five ice cream flavor hashtags are vanilla, matcha, chocolate, coconut and strawberry. Vanilla has remained a consumer favorite throughout the years, but each decade saw a new flavor rise in popularity:
1940s – Vanilla Soft Serve
1950s – Pineapple
1960s – Butter Pecan
1970s – Mint Chocolate Chip
1980s – Cherry Garcia
1990s – Cookie Dough
2000s – Birthday Cake
2010s – Salted Caramel
As the decades passed, ice cream flavors got more indulgent with innovative inclusions, which were added to meet consumer demand for a tasty and comforting treat. As we look to the future of ice cream flavors, decadent inclusions and toppings will continue to be in demand as more than half of consumers say they want to see more novelty here.
Renovating the Classics
While innovation must happen to keep the segment moving forward, brands are also newly focused on renovating their core product line to stay relevant to changing consumer needs. For example, consumers are interested in better-for-you products that have lower calories and sugar, clean labels with fewer and more recognizable ingredients, and functional ingredients like added protein.
As we mentioned earlier, consumers turn to ice cream for a treat but 54% of U.S. adults believe indulgent food can benefit overall wellbeing. As a result, consumers want to see less messaging about indulging being bad like "guilt-free ice cream" and more about added benefits.
For example, each pint of Halo Top ice cream claims to be a "good source of protein." Nightfood claims its products are the "sleep-friendly ice cream for night snacking." The company says it removed disruptive sleep ingredients and added ingredients like protein, fiber, amino acids, lactose content, vitamins, minerals, enzymes and all-natural sweeteners that support relaxation and better sleep quality.
Vanilla: Anything But Plain
Often unfairly described as simple or boring, vanilla is anything but plain. It is the world's favorite flavor because of its subtle yet intoxicatingly sweet, creamy and floral notes.
With more than a century of vanilla expertise at Synergy Flavors, we combine 21st-century technology with traditional artistry to provide you with the finest vanilla flavoring and extracts. Combining our extraction techniques with sensory analysis expertise, we offer a wide range of customizable vanilla extracts and natural flavorings based on market-leading profiles.
Flavor Inspiration
Synergy Flavors' nostalgic flavor ideas include cinnamon, peanut butter and jelly and a cosmic blast that features a cotton candy flavor mixed with sugar plum flavor and white chocolate-coated pop rocks. Our fruit-inspired flavors include strawberry dragonfruit, Sorrento lemon and cantaloupe. For dessert-inspired flavors, our concepts include a banana caramel whirl, passionfruit meringue pie, strawberry rhubarb pie, apple cider donut, gingerbread oatmeal and key lime pie.
Schedule a call with us to learn more about our ice cream capabilities.
insights