The Future of Coffee: Coffee Around the World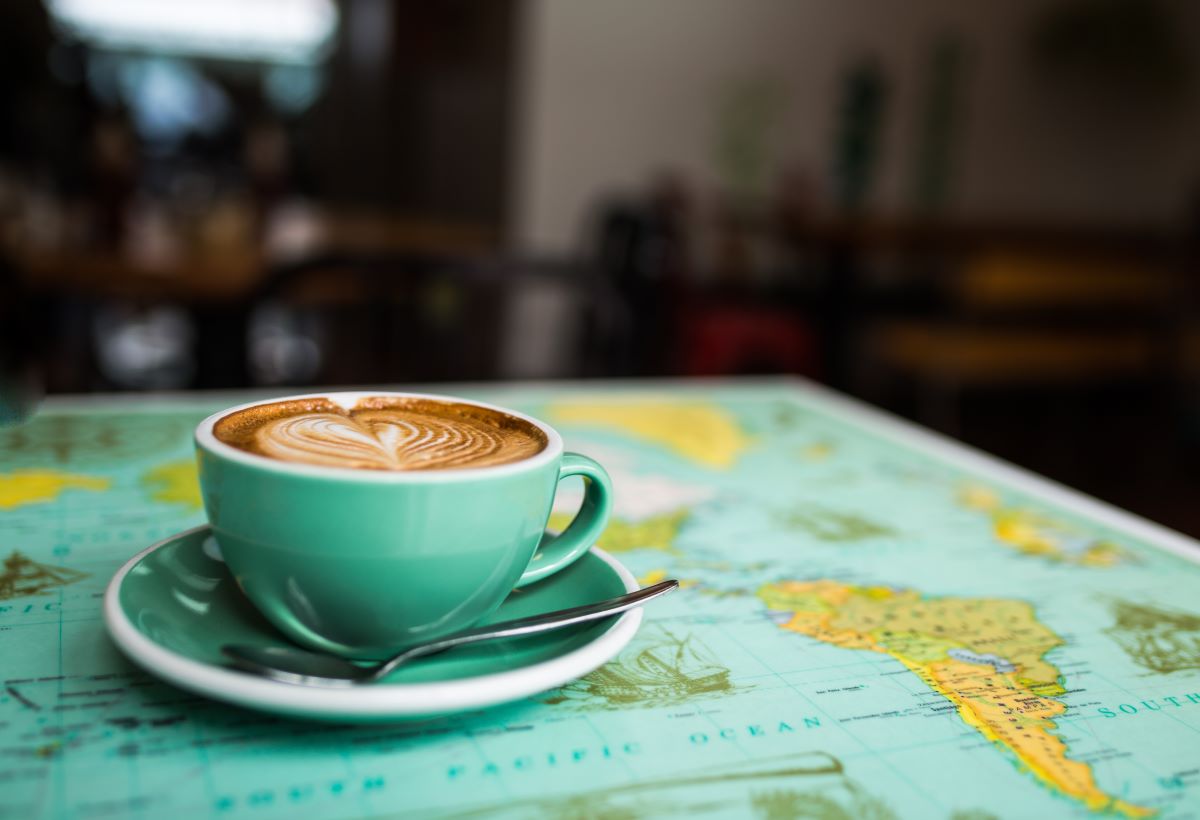 How do you take your coffee? The possibilities are endless and what is considered "normal" depends on where in the world you live.  In the U.S., for example, the norm is to enjoy a drip coffee with milk and sugar, but in Finland they want hot coffee poured over chunks of cheese curds. 
You might think cheese in coffee is strange, but to the Finnish it's just as craveable as that pumpkin spice latte you've been waiting for all year. 
Kaffeost or coffee cheese is one of the many ways people drink coffee around the world. As consumers have become their own baristas, they are exploring popular coffee preparation methods in each country and recreating the experience at home.  
As part of our Inspiring Trends 2021-2022 program, we recently highlighted the global theme of Adventure Awaits which highlights the importance consumers place on exploring the world through food and drink. Food and drink tourism began to catch on in 2012 thanks to social media and became a main motivation for travel in 2018. Whether visiting cafés around the world virtually or in person, or recreating the experience in your kitchen, coffee tourism is expected to become the next big trend. 
Coffee Tourism

: What is it?
Food and drink tourism is defined by tourists visiting novel or known places and exploring the culture through food and beverages prepared in that region. The global culinary tourism market is estimated to be valued at $1.8 billion in 2027, growing 16.5% from 2020 to 2027, according to the Global Culinary Tourism Market Outlook 2027 report.  
Coffee tourism is all about visiting countries where coffee is grown and tasting different types of coffee or consuming different coffees in countries known for its production and consumption, according to Voltage Coffee Supply. The Denver-based coffee equipment company says coffee tourism has become a "thing" this year thanks to millennials' interest in authentic experiences in unique cafés around the world.  
In June 2020, nine coffee YouTubers collaborated to host their first virtual coffee trip around the world. Travel wasn't happening at the time, so a group of coffee YouTubers visited their favorite local coffee shops and YouTube channel European Coffee Trip shared it with the world. A virtual version of coffee tourism, the YouTubers highlighted coffee shops in the United States, Czech Republic, Canada, France, Germany, Thailand, Cyprus, Australia and Hungary.   
Taking a virtual coffee tour around the world is a great alternative when you're not able to travel to these destinations. And when you see something that sparks your interest, you can begin researching what you need at home to replicate these popular coffee drinks to feel like you're sipping at a café in France or Thailand. 
Coffee

 Tourism

 

at

 Home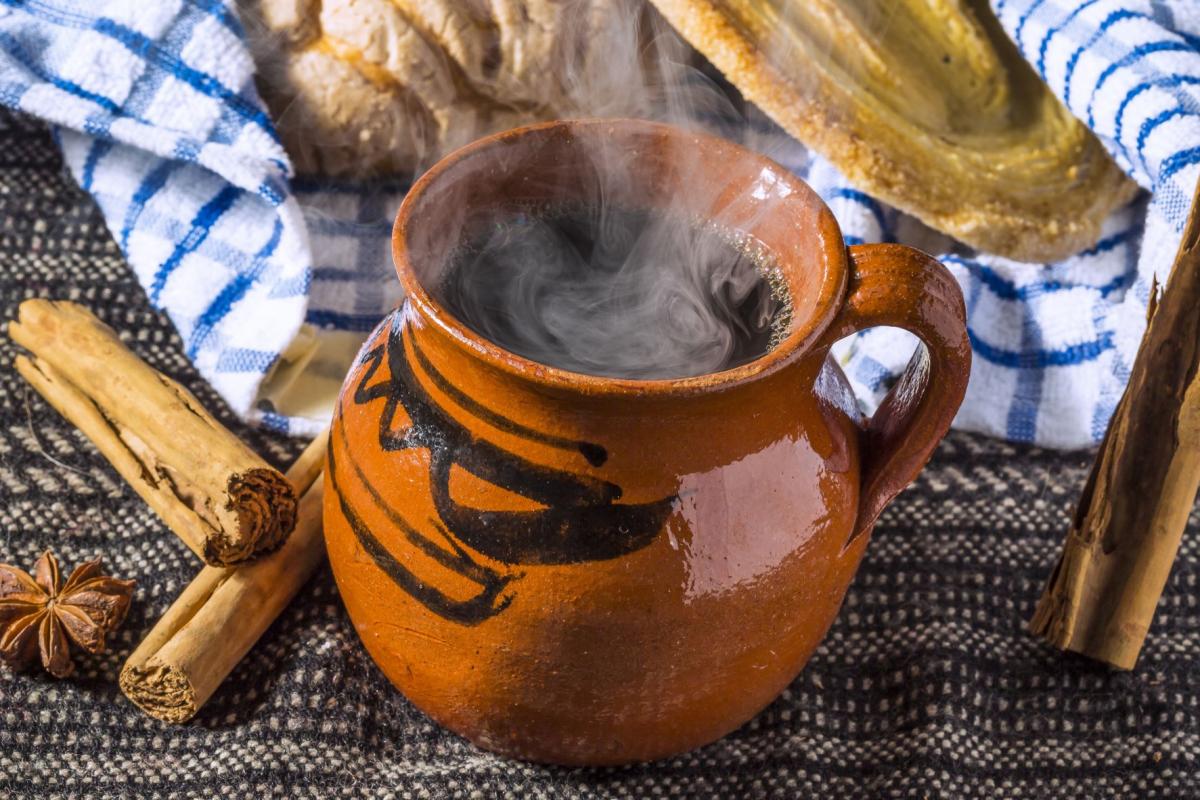 We know from our first coffee blog, The Future of Coffee: Trends and Emerging Flavors, that there has been a rise in at-home coffee consumption since the pandemic and that consumers are drinking more brewed and specialty drinks. The pandemic gave consumers the opportunity to explore ways to create their favorite and new food and drink experiences at home.   
Consumers became their own chefs, mixologists and baristas from the comfort of their homes. As we all learned how to cook again, so too did we explore how to make a better cup of coffee.  
Internet searches peaked for elevating the quality of an in-home brew and many consumers capitalized on Black Friday to buy new coffee-making equipment. To recreate Turkish coffee at home, for example, one needs a special copper or brass pot called a cezve. 
Global search interest also spiked last year for Turkish, Vietnamese, Italian and Mexican coffee. In Turkey, finely ground coffee is cooked in water with sugar and served black with the grounds remaining. Vietnam's Cà phê đá is made with coarsely ground dark roast coffee. This iced coffee is brewed straight into a cup of condensed milk and ice through a French drip filter.  
Italy's affogato al caffe is a scoop of fior di latte or vanilla gelato "drowned" in a shot of hot espresso. Sometimes a liqueur like Kahlua or amaretto are added. In Mexico, traditional coffee uses piloncillo or unrefined cane sugar and is simmered with a cinnamon stick. Mexican coffee is served in a clay mug, which locals believe brings out coffee's flavor.  
How can Synergy help? 
At Synergy Flavors, we specialize in flavor creation with more than 150 years of experience and 60,000 flavor formulations in our database. Our expertise lies in many different categories, including coffee and tea. Our full spectrum of coffee application expertise includes ready-to-drink coffee, foodservice/office hot coffee, hard coffee and cold brew concentrates.  
Contact us for more information about our flavors, extracts and essences for beverages.  
insights