Inspiring Trends 2021-2022: Adventure Awaits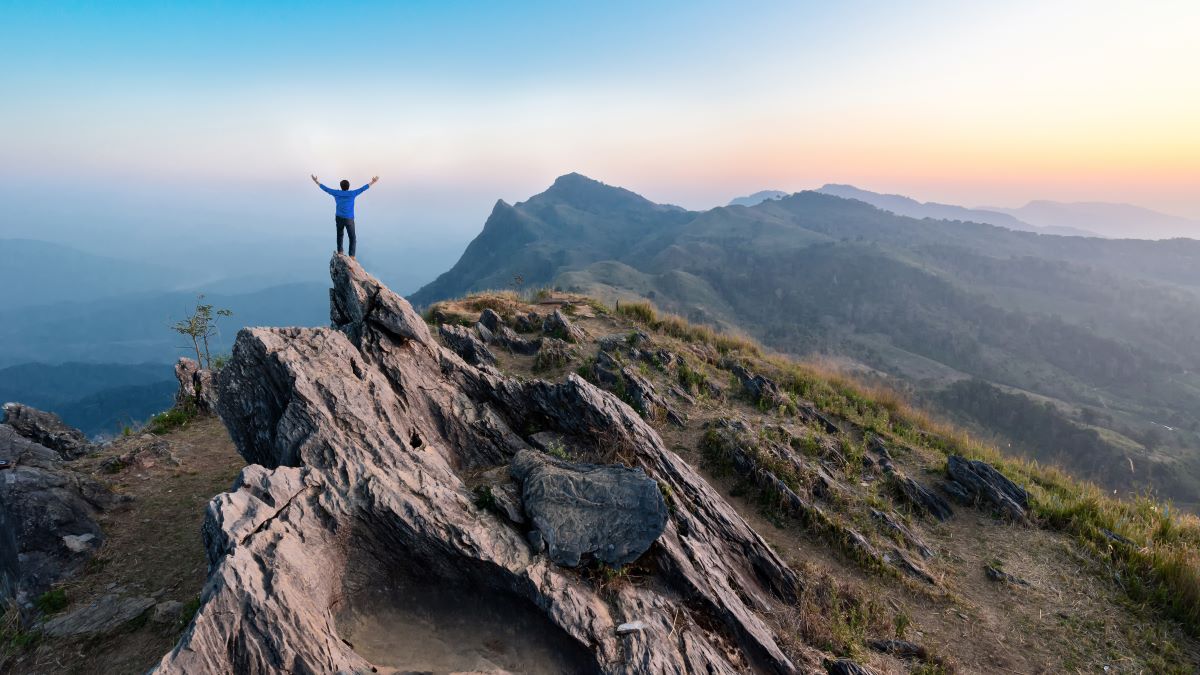 Exploring the world through food and drink was woven deeply into our routines prior to the pandemic. We relied on restaurants to taste cuisines from countries we dreamed of one day visiting and bartenders to pour artfully crafted beverages that when posted on Instagram would give others fear of missing out.  
Food and drink even became the focal point of some vacations, ranking as high as accommodations and scenery in importance to tourists. Traveling to a city that has become a beercation destination for its craft brewing scene is just one example of how food and drink has revolutionized vacations.  
Tourism with a focus on food and drink began to catch on in 2012 thanks to social media and it became a main motivation for travel in 2018. Today, 81% of travelers say they are looking for unique experiences when they travel, and food and drink tourism allows you to immerse yourself in the local culture.  
World exploration halted last year when the pandemic hit and so too did our ability to travel via the comfort of our favorite local restaurants. The foodservice industry was undoubtedly one of the hardest hit by the COVID-19 pandemic. The health crisis prevented us from exploring the world through food and beverage in ways we had grown accustomed to, but that doesn't mean our sense of adventure diminished.  
We adjusted and became chefs to make ethnic cuisine home, bartenders to mix up a premium drink at the end of a long day and baristas to pour ourselves the perfect cup of coffee to start the day. And we did it all from the comfort of our homes.  
More than half of consumers are saying they are cooking more and 45% say they are looking for inspiration to try more recipe and new foods. YouTube saw a 45% increase in cooking videos watched last year compared to 2019.  
Exploring a World of Flavor
The desire for diversity in flavor stems from the changing demographics of America. For example, the Asian and Hispanic populations are growing substantially, thereby driving mainstream interest in their cuisines.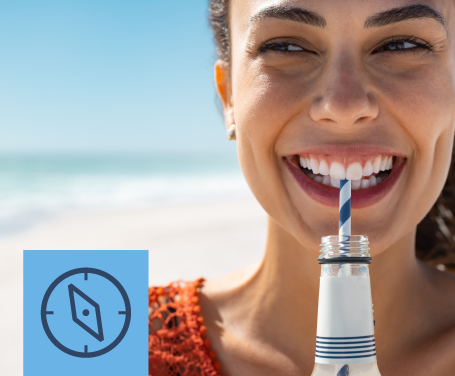 According to Mintel's Emerging International Cuisine Tracker – May 2020, regional Asian cuisine continues to increase its presence on U.S. menus. Asian cuisines and flavors are unique and intriguing as they strive for a harmonious balance of textures, temperatures, and flavors: sweet, sour, salty, bitter and umami.  
More specifically, Mintel asked consumers to share their experience with and interest in flavors and ingredients. Consumers are most familiar with and like mushrooms, sesame seeds, chives, key lime, beer and dill. However, opportunity lies in creating new products or adding a twist on traditional items with the flavors and ingredients consumers haven't tried but want to.  
For example, 32% of consumers are interested in cherry blossom and 20% of consumers said they would try ancho chili. The increased interest and willingness to explore both ingredients correlate with the rise of mainstream interest in Asian and Hispanic cuisines, according to Mintel. 
Emerging Asian ingredients, Latin and Middle Eastern seasoning blends and new chili pastes have been growing directionally over the past three years and bring global flavors to dishes. The presence of Latin cuisine on menus increased 121% from 2015-19, according to Mintel insights, aligning with growing consumer interest. The heavy smoke flavors and complex spice blends of Latin cuisine that add depth are increasingly found on menus.  
To learn more about our savory capabilities, click here.  
Cheers to Premium Drinks
Because of the pandemic, consumers are finding ways to recreate the experience of going out while staying at home. This has created opportunities for brands to provide products and the experiences they are missing. Drink delivery kits and online social occasions rose in popularity.  
Even after lockdowns, consumers still want the convenience and quality of the at-home products and services that they have become accustomed to. Meaning that even though bars and restaurants have fully reopened, demand continues. 
In 2020, we saw a global resurgence in cocktails. The market already had several cocktail kits, but the lockdown caused a boom of new kits from alcohol brands, as well as restaurants. Classic cocktail kits kept it simple for consumers, allowing them to recreate what they knew and could connect with at home. Trending cocktails in the U.S. include the old fashioned and negroni. 
Consumers are also increasingly interested in flavored alcohol, which has boosted the sales of pre-mixed, ready-to-drink cocktails. Natural, off-sweet flavors like bittersweet or spicy-sweet are growing in popularity and trending flavors include blood orange, kiwi, passion fruit and dragon fruit, according to Mintel. An emerging trend is pairing exotic flavors with savory notes like basil, earl grey and offset flavors like elderflower.  
Learn more about Synergy's beverage capabilities that includes flavor applications for beer, wine, spirits, bar mixes.   
Caffeinating at Home
Prior to the pandemic, I ran on Dunkin'. We're talking at least five visits per week for an extra-large coffee to power my morning. In early 2020, I continued to support my local franchisee and left the house just to get coffee because I could never make it the same way they do at home.   
However, there came a point last year when it was silly – not to mention riskier – to go out for coffee when I was working from home and barely leaving my house for anything else. So, I invested in the most convenient way possible to get my morning caffeine – I bought a Keurig, Dunkin' K-cups and all the fixings I needed to get as close as possible to the way the store makes it. I became my own barista and I now prefer my homemade version – more on that in a minute!   
I know I'm not alone in swapping daily coffee runs for at-home creations as Google Trends showed a huge peak in searches for making coffee at home in early 2020. By the end of the year, searches peaked for elevating the quality of an in-home brew, with many capitalizing on Black Friday to buy new coffee-making equipment.  
In October 2020, for example, Bialetti launched Perfetto Moka beans toasted and ground specifically for the Moka pot. Copper Cow Coffee Cream Vietnamese Coffee Pour Over Set in the U.S. can be made without any special equipment, just pour hot water. The package includes coffee in filters and sweetened condensed milk. 
Speaking of milk or creamer, one of the best parts of making coffee at home for me was using the creamer I wanted, which is a plant-based brand. Swapping Dunkin's heavy sugar creamer for a lighter, better-for-me option was perfect for my focus on health and wellness.  
Here's how you can learn more about Synergy's non-dairy alternatives.  
Inspiring Trends
Adventure Awaits is the final overarching global theme in our Inspiring Trends 2021-2022 program. In addition to Adventure Awaits, our Inspiring Trends Program includes Adopt the Pace of Nature, Connected and Good for Me & the Planet.  
Under each trend theme are three important focus areas that dive deeper into the consumer mindset. Throughout the year, we will highlight each of these focus areas more closely. We will share why it is important to consumers, what products are being brought to market to support the trend, and how Synergy Flavors can help support you in developing products that meet consumer demand.  
Under Adventure Awaits, the three sub-trends we will highlight include: World on a Plate, Masters of Mixology and Burgeoning Baristas. 
Follow us on LinkedIn to be the first to gain further insight on each trend throughout the year, as well as additional market insights in bakery, beverage, confection, dairy, nutrition and savory. 
insights