5 Trends to Watch in 2023: Alternative Protein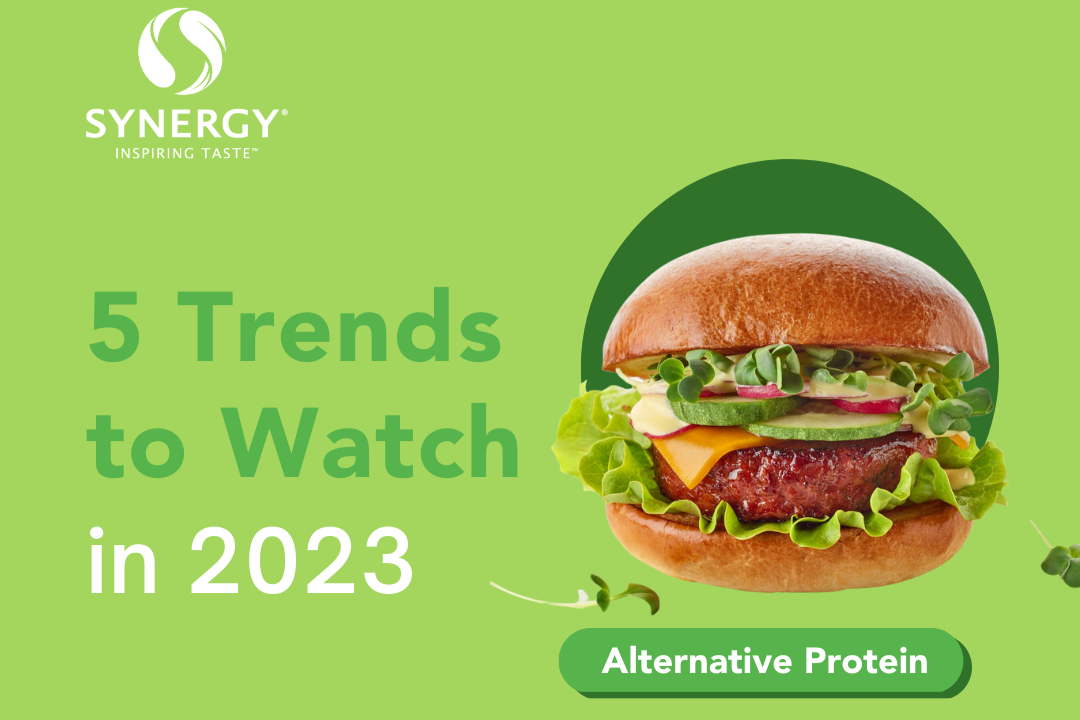 As is tradition in the food industry, we are kicking off the new year with our predictions of the most influential trends in several segments in the food, beverage and nutrition industry. Up first is alternative protein.
In January, we are all looking to try something new, stick to our goals and set ourselves up for the best year of our lives. Maybe this year that means participating in Veganuary or just adding more alternative protein into your diet. Regardless of the path you are taking to explore this segment, we expect alternative protein to really come into its own this year and provide more product variety.
Check out our 5 Trends to Watch in 2023 featuring Alternative Protein:
     1. Creating a Unique Identity
The alternative protein market has largely focused on mimicking animal-based meat and dairy products, until now. We expect to see new standalone products that create an identity for the alternative protein space that is uniquely its own. Consumers want to see meat alternative technologies be used to enhance taste and nutritional value, rather than copying traditional meat products, according to Innova Market Insights Top 10 Trends 2023.
     2. Packing a Punch with Protein
"The biggest food tech trend in 2023 will be higher protein," Imagindairy cofounder and CEO Eyal Afergan said. Starting in sports nutrition, the high protein trend has become mainstream as healthy nutrition continues to be a focus for consumers. Israeli-based Equinom develops a pea protein ingredient that contains 75% protein, beating its previous record by five percent.
     3. Leveraging Food Technology
There is a "pressing need" for the development of sustainable alternative protein food technologies, including precision and biomass fermentation, 3D printing, enzymatic and molecular biology methods and CRISPR-Cas9 genome editing, according to IFT. Consumers want affordable nutrition in 2023 and new technologies will help the category get there.
     4. Mushrooms Remain in the Spotlight
Known for their nutritional content and meaty, umami taste and texture, mushrooms remain in the spotlight this year. Consumers are expected to embrace new varieties, including oyster, lion's mane, chicken of the woods, maitake, enoki and shiitake.
     5. Seafood Sensation
For a couple of years now, the industry has expected plant-based seafood to become the next plant-based chicken. We anticipate moving closer to that expectation this year as the range of options on the market has grown and new emerging brands are bringing new advances to the industry. According to reports, the plant-based shrimp sector is expected to see major growth.
As meat and savory flavor specialists, Synergy Flavors offers an extensive line of custom vegetarian and vegan flavor solutions to replicate the taste of beef, pork, poultry and seafood. Our experienced technical team develops customized solutions for unique substrates and processing parameters, delivering all the meat taste with none of the animal protein.
insights