Plant-Based Seafood Alternatives: A White Space in the Market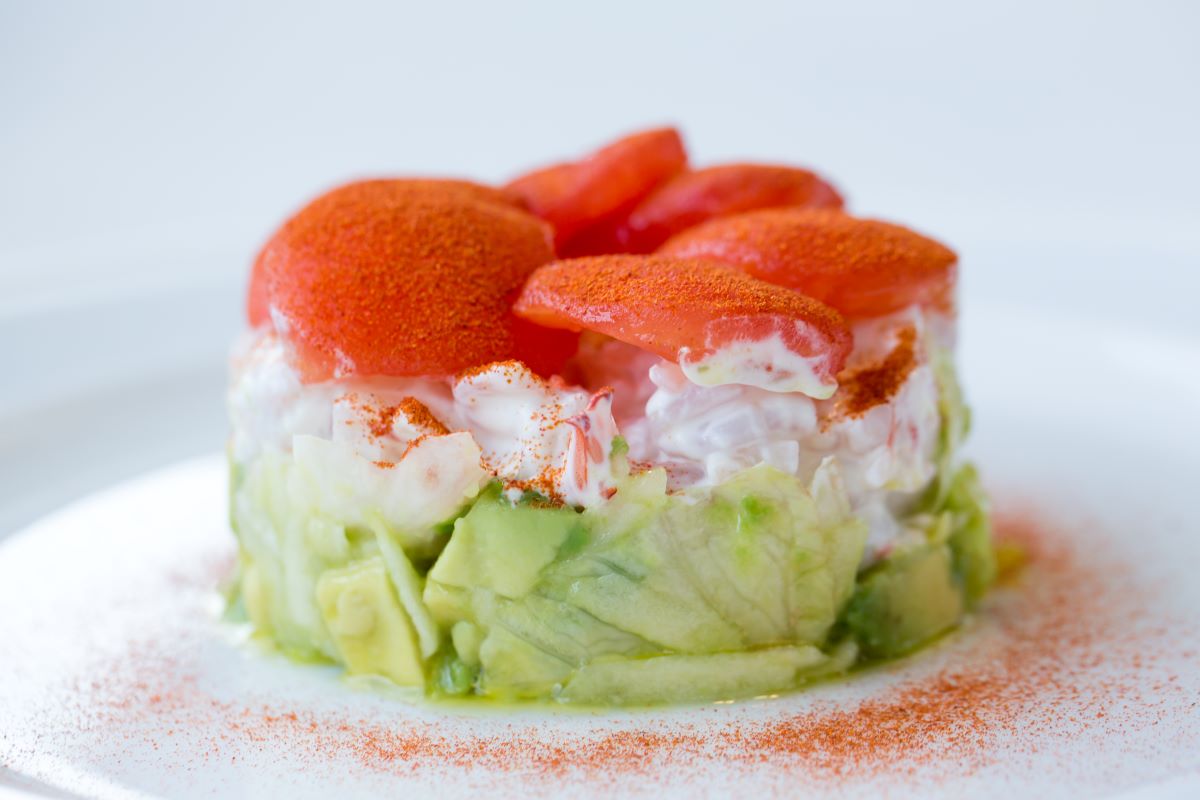 The plant-based food category is exploding as more consumers are putting greater emphasis on health and wellness because of the coronavirus pandemic. As a result, food manufacturers ranging from start-ups to leading consumer packaged goods companies are responding by rapidly innovating in this segment.
According to the Good Food Institute's Plant-Based Market (2020 Release), the U.S. plant-based retail market is worth more than $5 billion and plant-based seafood accounts for just $9.5 million or one percent of total plant-based meat and seafood dollar sales. The report adds that plant-based seafood is a market white space.
"The seafood industry has been completely oblivious to this trend," Maiko Van Der Meer, co-founder of plant-based firm Novish and ex-meat and seafood industry executive, told GlobalData.
Why Plant-Based Seafood?
Today, 19 percent of consumers currently use plant-based food as a protein source, and 49 percent of consumers are eating them more than they did a year ago, according to Mintel. Sixty-three percent of millennials told GlobalData that a product's impact on their health and wellbeing always or often influences their choice, which explains the uptick in plant-based food purchases.
Now that more consumers are choosing plant-based foods, 47 percent of consumers say they want to see more variety. Enter plant-based seafood alternatives.
According to The Beet, "Plant-based seafood is to 2021 what plant-based burgers were to 2019."
Plant-Based Seafood Can Help Save Marine Ecosystems
In addition to health and wellness, environmental and sustainability concerns are also driving consumers to cut back on meat and seafood. "The welfare of billions of people and the stability of life on earth depend on healthy oceans," the Good Food Institute (GFI) says. "Overfishing has driven numerous species to extinction and ecosystems to the point of collapse. Shifting to plant-based, cultivated, and fermentation-derived seafood is the most tractable way to improve our oceans' health."
Ninety percent of wild fisheries are classified as overfished or harvested at maximum capacity, and 170 countries are projected to be left with substantial unmet demand soon, according to GFI. One-third of all fish stocks are being depleted faster than they can replenish, and another 60 percent of stocks are already fished at the maximum sustainable level. GFI estimates only seven percent of fisheries around the world are underfished, making it unlikely the world's seafood demand can be met through wild-caught seafood.
Bycatch, the fish and marine creatures caught unintentionally while fishing for a different species, represents more than 40 percent of the entire global fish catch. The problem with bycatch is that it can change the availability of prey, which negatively affects marine ecosystems and the productivity of fisheries.
Plant-Based Seafood vs. Plant-Based Meat
So why is there less market demand and innovation in plant-based seafood compared to plant-based meat?
Van Der Meer tells GlobalData the story on meat is clearer to consumers than seafood. "People have heard about the health [issues], animal welfare, methane and CO2, and antibiotics [surrounding meat consumption]," he said. "What you see around seafood is there is a lot of issues, like overfishing, bycatch, heavy metals, the antibiotic use in farming, but they are less known to people and it will take a while until people realize it would be a good idea to also eat less fish and maybe look at some alternatives."
Cell-Based Seafood: A Viable Opportunity
Plant-based seafood is made from plant-derived ingredients processed to replicate the taste and texture of seafood. Cultivated seafood is made by cultivating cells from aquatic animals. Fermentation involves harnessing microorganisms, such as yeast, to efficiently produce ingredients for plant-based and cultivated products.
Cell-based seafood, also known as cultured, clean, lab-grown, and cultivated, is produced by cultivating fish cells without killing the fish. Cellular agriculture is the production of agricultural products from cell cultures rather than from whole plants, animals, or fish. The concept of producing seafood from fish cell- and tissue-cultures is emerging as a technique to address health, environmental, and animal welfare challenges of animal agriculture and aquaculture.
Dr. Kevan Main and Dr. Cathy Walsh at Mote Marine Laboratory in Florida are identifying species, developing methodology, and developing cell lines for cultivated seafood, according to GFI. The doctors are working to develop cell lines from redfish and whiteleg shrimp to lower the barrier to entry for other researchers in the field by eliminating the need to develop their own cell lines.
At Tufts University in Massachusetts, Dr. David Kaplan's lab is developing protocols for isolating and establishing continuous lines of myosatellite or muscle stem cells from Atlantic salmon, according to GFI. The goal of Kaplan lab's research is expected to remove a bottleneck for other research on cultivated seafood by informing future projects aimed at isolating and culturing cells from other fish species.
While cell-based seafood hasn't reached full commercialization yet, One Green Planet compiled a list of 10 Cell-Based Meat and Seafood Companies You Should Know About, which includes cell-based seafood producers BlueNalu, Finless Foods, and Wild Type.
• California-based BlueNalu plans to launch its cell-based seafood products during the second half of 2021.
• Finless Foods debuted its cell-based fishcakes in 2017, sent fish muscle cells to the International Space Station, and used 3D bioprinters to produce more cell-based products in collaboration with 3D Bioprinting Solutions.
• Wild Type has raised $16 million since 2016 to help develop cell-based salmon. In 2019, the company held a tasting event in Portland, Ore., where it served ceviche and spicy salmon rolls.
Plant-based seafood produced via cell culture is of growing interest, but the final product requires additives to resemble the color, texture, and taste of traditional seafood. In Canada, for example, Mintel reports 23 percent of consumers think plant-based foods have improved in overall quality, but only 16 percent think they taste as good as the real thing. And that's where we come in.
At Innova Flavors, we have been working in the plant-based flavoring category since 2003. We are meat and savory flavor specialists, delivering authentic vegan flavors, and have an experienced technical team who can develop customized flavor solutions for your unique substrate and processing parameters.
Ready to start innovating? Contact us today to schedule an interactive presentation and tasting, featuring category insights and flavor approaches to plant-based seafood!
Global Plant-Based Seafood Innovations
Here are some global plant-based seafood innovations we found in Mintel's GNPD database that may help inspire your next product development:
• British start-up Ima debuted its vegan salmon and dill sushi roll made from marinated carrots in June 2019. The product is only available at Planet Organic, the UK's largest certified organic supermarket.
• Loma Linda's Tuno in spring water with natural sea salt has been available in Australia since June 2019.
• Sophie's Kitchen vegan smoked salmon is described as a plant-based wood smoked seafood. The product was on display at the Fine Food Australia 2019 tradeshow in Sydney.
• Good Catch Thai style plant-based fishless cakes debuted in Dec. 2020 in Canada. The company claims to have a mission to make plant-based products that give the taste and texture of seafood without giving the consumer anxiety about mercury, microplastics or overfishing.
• Nestlé's plant-based Vuna debuted in Switzerland in August 2020. The faux tuna brand is said to have the "rich flavor and flaky texture of tuna."
• The New Butchers claims to be the only plant-based company in Brazil with a version of salmon. The startup used jackfruit fiber to mimic meat fiber and began research and development of flavor and texture in 2017.
insights