Synergy Flavors Explores Everyone's a Gamer at IFT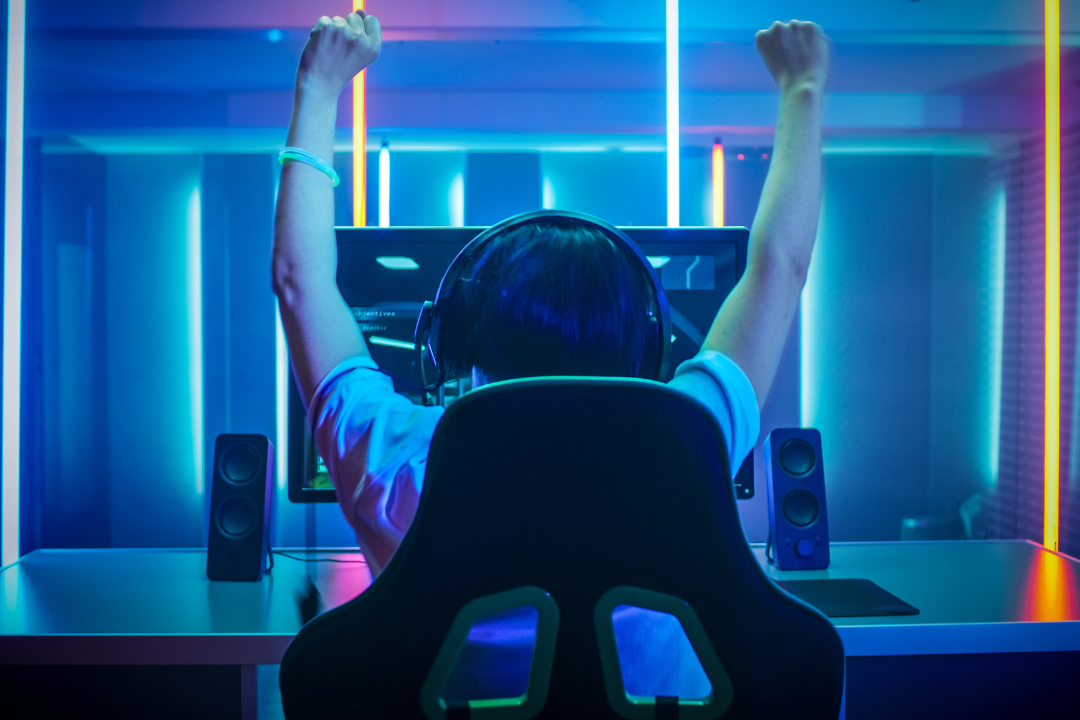 Everyone's a Gamer is one of the Next Wave macro trends we will be debuting at IFT, which runs July 16-19 at McCormick Place in Chicago. Next Wave is a future-looking trendspotting tool Synergy Flavors created to enable innovation teams to get ahead of macro changes in consumer behavior.
We introduced you to Next Wave last year and continue to identify new consumer trends, interpret what the trend could mean for food and drink, then implement these trends through concept development and flavor creation.
What is the Everyone's a Gamer Trend?
Esports and video gaming are two of the fastest-growing and most dynamic markets in the world. The global gaming market is worth around $152 billion and continues to register significant growth. In addition, gaming has near-global appeal with significant markets in most parts of the world.
Consumers are gaming – and watching others game – more than ever before. Esports and the video gaming industry have boomed because of the variety of ways to play and COVID-19 only accelerated the growth of this trend, influencing consumers and categories.
The modern gamer has different need states, and products that improve energy, focus and performance have always been appealing. But there is also room for other novel products like meal replacements, healthier snacking and products that support postgame relaxation.
To learn more about this trend, watch our Trendcast: How Gamers and Esports became a Key Target for Food, Beverage & Nutrition.
What Does this Mean for Food & Drink?
Energy drinks. Did you know that 48% of gaming products are energy drinks? The existing energy drink market is facing a reinvention to no longer be viewed as unhealthy and not focused on performance. Brands will need to develop products that deliver energy – without a crash – with additional ingredients to support brain function, endurance and reaction time.
Nootropics. Mental toughness, focus, reaction time and cognitive function are as important as a physical energy boost for esports athletes and gamers. Nootropic ingredients are entering the scene to meet this need. Drinks are the obvious conduit for these functional ingredients as they can be digested more quickly than food.
Meal replacement. Professional esports athletes are adopting the same sports science and nutrition support as traditional athletes. Brands should streamline their product offerings toward meal replacements designed with gamers' specialized nutrition needs in mind.
New formats. Most products targeting esports and gaming are either in beverage or powder formats, but with eh relative immaturity of the gaming market and its rapid growth, opportunity exists for brands to innovate and find the next format consumers will love. From snack bars to functional gummies, new format opportunities abound.
Great Taste. Authenticity is the key to success in the esports and gaming world. Brands need to present themselves as having been developed by gamers and look, feel and communicate like gamers. But it also needs to taste great. The importance of taste and flavors should not be underestimated as there needs to be continued focus on enhancing overall consumer experience with flavor collaborations and nostalgic profiles.
Looking for More?
Come visit us at IFT Booth S1310 to taste the Everyone's a Gamer trend. We will feature Level-Up Lemonade on day one which supports energy and focus. Berry Blast will be featured on day two, which supports energy and full body health. And day three we will feature Star Power Punch which promotes energy and hydration and Pizza Protein Crackers that pack six grams of protein per 30 grams serving.
Visit our Breakfast Expanded blog to learn more about this new trend that we will also be debuting at IFT.
insights