RTD Vodka Cocktails & Seltzers: Market Insights & Flavor Trends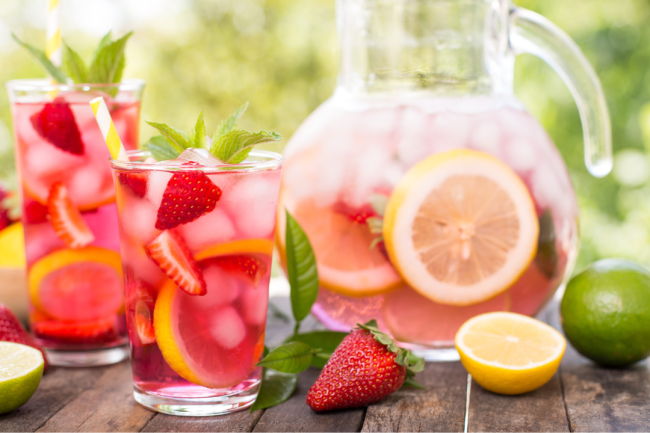 The US flavored alcoholic beverage (FAB) retail market has continued to climb in value, with Innova Market Insights forecasting an 18% CAGR from 2021-2023, bringing the value to just under $18 billion. Surpassing other countries in terms of growth and dollar value, the US often leads in new product innovation globally.
From the hard seltzer boom of 2019 to the gradual shift toward spirit-based ready-to-drink (RTD) cocktails, brands have been releasing limited-time offerings and new-to-world products that provide consumers with an ample number of options to choose from when browsing store shelves. While the wide selection may have reduced brand loyalty, the market is still hot with consumer interest as many find RTDs to be more refreshing, fun, and tasty when compared to other alcohol categories (Mintel 2020).
But what exactly makes a product more refreshing, convenient, fun, and tasty? Understanding consumer preference for flavor and formulation is often the place to start.
Flavor & Alcohol Type Matters
In 2020, Mintel asked consumers which of the following factors are most important when choosing an alcoholic beverage, finding that 55% of consumers cite favorite flavor; 45% cite alcohol type; and 32% cite new flavor offerings as the most important attributes.

Looking to dig into this more, Synergy Flavors conducted a survey asking the US public which alcohol type was their preferred base in a spirit-based RTD. They answered with a resounding 82% preferring vodka, followed by tequila, whiskey, rum and gin at 53%, 47%, 42% and 39%, respectively. (2021, N=288)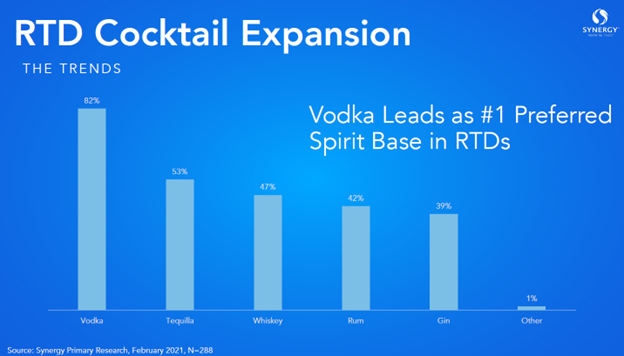 Vodka is appealing to consumers namely for its neutrality, says Bill Aslanides, Director of Sweet Flavor Creations for Synergy Flavors US. Vodka can be easily flavored and masked to hide its astringency.
Considering 55% of US consumers prefer the flavor of an RTD drink to be more prominent than the spirit in use1, it's a no-brainer that vodka FAB continues to see growth in the RTD space, capturing a 47.7% CAGR growth from 2018-20222 (1Synergy Flavors Primary Research; 2Innova Market Insights).
However, alcohol type is only one piece of the refreshing, fun, and tasty appeal of RTDs: What flavor profiles are leading the way in RTD vodka drinks?
Finding the Flavor Path
Flavor innovation in the FAB category can be equally as definitive as it is blurry, thanks to brands battling for shelf space and consumer interest. The market has seen some products solely look to mainstream flavor profiles for mass appeal, like citrus and berries, while others narrowed their focus to a more niche audience, with offerings inclusive of florals, herbs, and other botanicals. While choosing a flavor direction is often decided by a brand's innovation strategy, understanding what is currently on the market is key to moving the needle in the right path for your product.
Top Flavor Categories
Citrus
It is not surprising that citrus flavors have earned the category throne with a CAGR of 91.1% since 2019, and lime, grapefruit and lemon each placing withing the Top 10 Flavors Launched in Vodka FABs since 2019 (Innova, 2023). Citrus is deemed one of the most refreshing flavor profiles across food and drink and is often included in go-to-market strategies for alcohol brands as 72% of consumers reported preferring citrus profiles in RTD alcohol (Synergy Flavors Primary Research 2021).
However, as brands look to differentiate their product from competitors, flavor profiles have begun to search outside of generic citrus profiles, exploring provenience and varietals found globally. This allows brands to connect with consumers of different regions through a level of familiarity, while also adding artisanal or craft appeal to their product.
The citrus category also includes lemonade, which is tied with lime for the No. 1 flavor profile of all vodka FABs launched since 2019. Often paired with other complementary flavors, lemonade holds two of the top three flavor blends within this market, with lemonade + strawberry and lemonade + tea earning the No. 1 and No. 3 spots, respectively. (Innova Market Insights, 2023)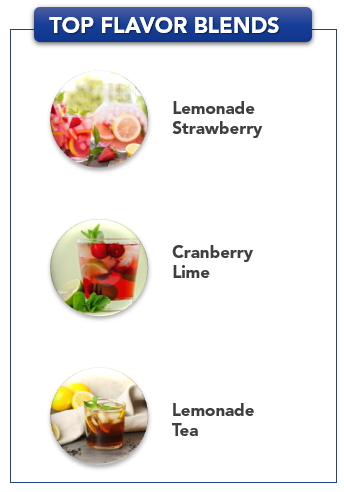 Berries & Summer Fruits
Often the first exciting indicator of warmer weather, berries are often associated with summertime, which equates to consumers searching for refreshing, fun and tasty beverages. This flavor category has a 68.2% CAGR from 2019-2022, with cranberry and strawberry placing within the top 10 flavors launched within vodka FABs during that same time. 65% of consumers surveyed prefer berry-flavored RTD alcohol, showing further opportunities to innovate within this area outside of the mainstream profiles we see today.
One way to innovate with berry profiles is to consider flavor blends, whether with citrus, like lime, or combining different berry varietals to a unique mixed berry profile. Much like citrus, exploring regionality is another opportunity for product differentiation. For example, using a huckleberry profile to target consumers in the Pacific Northwestern United States is a way for form a connection while potentially enticing non-local consumers to your product as well.
Cocktail Flavors
Although new product development has somewhat slowed in terms of brands looking to can or bottle classic cocktails (showing a 9.3% CAGR 2019-2022), to exclude this flavor category would be excluding a large part of RTD alcohol's evolution.
Hard Seltzers (HS) were initially appealing as they made on-premise vodka + soda + lime orders more convenient for off-premise consumption, thus opening the door for other cocktails to move into the RTD space. While Moscow Mule sits in the #10 spot of the top flavors launched in vodka FABs since 2019, the category continues to grow outside of vodka, with margarita maintaining the top flavor ranking in FAB and (HS) categories combined since 2021 (Innova Market Insights, 2023).
Other Profiles to Watch
Outside of the tried-and-true classic profiles we see keeping a hold on the vodka FAB market, other profiles continue to gain share of flavor launched:
Exotic: 86.1% CAGR 2019- 2022
Exotic flavor profiles have been on the watchlist within this space year over year, often finding themselves blended with mainstream flavor profiles for a twist on familiarity appeal. Expect to see more single-flavor exotic profiles enter the market space as consumers have moved on from the need of another flavor holding its hand to embracing the exotic fruit on its own.
Tea: 41.4% CAGR 2019-2022
Up from 3% to 8% of all FAB launches, tea continues to see a market makeover in any category it seems to gain popularity it. From reduced sugar activities in the past decade and more brands moving toward unsweetened tea options in the non-alcoholic space to seeing a similar recurrence in the RTD alcohol category, tea's sweetness and ABV levels continue to be experimented with in hopes of finding that perfect niche for consumers.
Coffee: 76.2% CAGR 2019-2022
Coffee has been given new life in the RTD alcohol market. However, instead of focusing on indulgence, many brands are focusing on premiumization with espresso martinis reaching new heights in popularity both on-and-off premise. Expect to see new variations of this classic cocktail focusing on seasonality and further category blurring.
How Synergy Flavors Can Help
Flavor matters when it comes to RTD alcohol and Synergy Flavors is here to help your product deliver the great taste consumers expect. Our beverage experts understand both the art and science of crafting the perfect cocktail that meets the taste and label expectations of the most discerning consumer to ensure they become your repeat customer.
Visit our market solutions page to learn more about our expertise and how Synergy can help you from concept ideation to full-scale commercialization.
insights