Next Wave of RTD Alcohol: Edible Escapism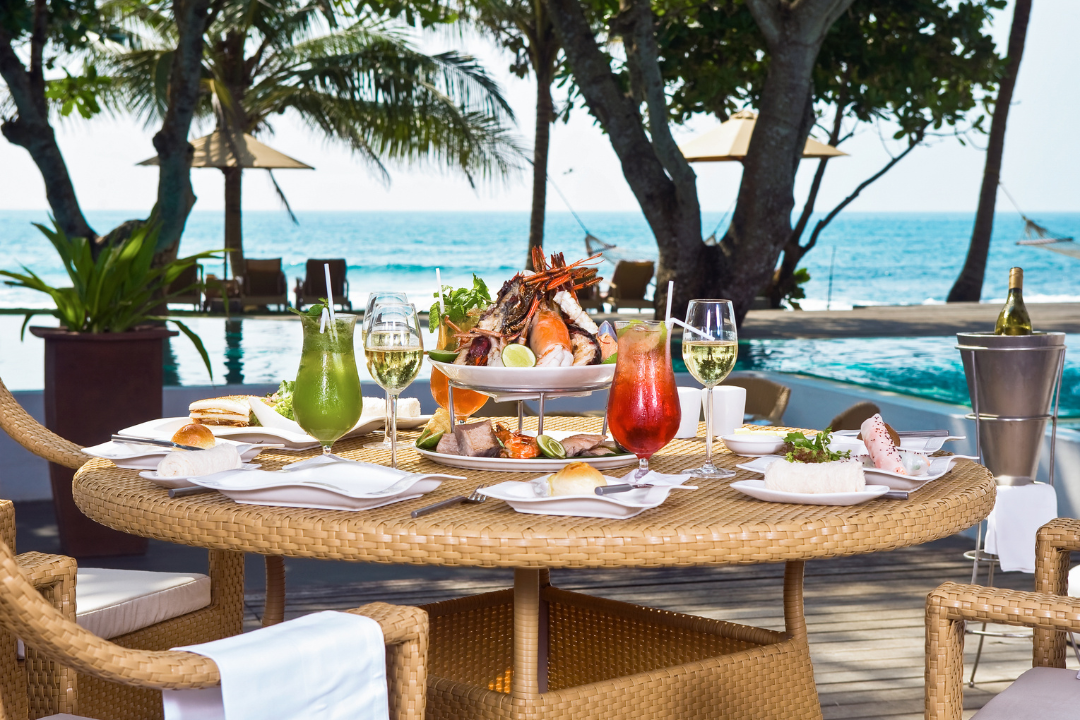 The pandemic changed the way we see food and beverage. During lockdowns, we became chefs to make ethnic cuisine at home, bartenders to mix up a premium drink at the end of a long day and baristas to pour ourselves the perfect cup of coffee to start each day.
We did it all from the comfort of our homes and continue to leverage these new-found abilities post-pandemic.
COVID-19 has become part of our lives now, but Edible Escapism doesn't just rely on lockdowns to remain a macro trend. The focus here is about allowing yourself an escape from reality, whether you're looking to forget about inflation, political divides, wars or even COVID. And that escape can come in the form of food and drink that transports you to a beach or a time when you were young and carefree.
What Does this Mean for Food & Drink?
Premium and Complex. Cooking from home is here to stay. Now that the world has reopened, consumers want restaurants, companies and brands to start incorporating the flavors and quality that were rediscovered by cooking from home.
Try the Exotic. As consumers break free from the worry of the pandemic, inflation or other world issues at play today, a craving for exotic and tropical flavors has come to the forefront. Fruits like guava and passionfruit are among those that are quenching consumers' thirst for exploration.
International Influence. International influences give consumers a culinary adventure that is different from their everyday life. Authenticity is key.
Escape to the Tropics
Tropical and exotic fruits have become popular and seen a sharp increase in launch activity over the past five years, according to Mintel GNPD. Growth in this category is led by pineapple, which has seen an increase of 14% since November 2017.
Consumers express interest in more exotic fruit flavors like blood orange, passionfruit, kiwi and dragon fruit, according to Mintel. In time, we expect exotic citrus to be paired with savory or tart notes to meet the emerging trend for "off-sweet" flavors like basil, Earl Grey or elderflower.
In the RTD alcohol space, we are seeing the exotic fruits flavor trend surface in brands like Köe Raspberry Dragonfruit, Jiant Citrus Safari Yuzu & Mango, Lagunitas Disoderly Tea House Yuzu Lemon Squeeze and Real's Lychee Pear, Mango Kiwi and Passionfruit Blood Orange.
With more than 30 years of citrus extraction expertise, our portfolio includes lemon, lime, orange and grapefruit is coming soon.
Learn more by watching our Citrusology global webinar series. The webinar highlights the complexity of the citrus family through sensory analysis of different varietals. The series also explains the impact of provenance on profile and tasting samples. Alcohol brands turn to provenance for differentiation, most commonly seen with tropical and citrus profiles.
Return to Being Young and Carefree
Nostalgia is a huge trend in the food and drink industry right now, which was expected as it tends to resurface during times of uncertainty. Research shows that food consumption is one area that's most likely to remind us of our past.
Sixty percent of consumers are interested in buying products from their childhood brands and 71% of US consumers say they enjoy things that remind them of their past and childhood. For the past couple of years, birthday cake has taken off as one of the most popular nostalgic, childhood-inspired flavors. It's shown up in cereal, chocolate, popcorn and coffee creamer.
Nostalgia offers a way to escape reality and inspires people to look for something enticing, exotic or intriguing. Fantasy flavors like unicorn offer a sense of adventure and surprise.
In the RTD alcohol space, we are seeing nostalgic flavor trends take form in brands like Quirk's Strawberry Banana Whip, SunnyD Vodka Seltzer, and Mighty Swell Rocket Pop.
Next Wave
Identify, Interpret, Implement – the three I's of Next Wave, a future-looking trendspotting tool Synergy Flavors created to enable innovation teams to get ahead of macro changes in consumer behavior.
Compiling consumer insights and social listening, we identify commonalities we're seeing across consumer goods industries; interpret what that trend could mean for food and drink; then implement these trends through concept development and flavor creation.
In this series of Next Wave blogs, we'll dive into how we anticipate the current wave of trends we've identified are already impacting the alcohol market. This week, we are exploring Edible Escapism.
Looking for more? Contact us or reach out to your Synergy account manager to learn more about Next Wave and Edible Escapism in alcohol.
insights