Next Wave of RTD Alcohol: Digital Natives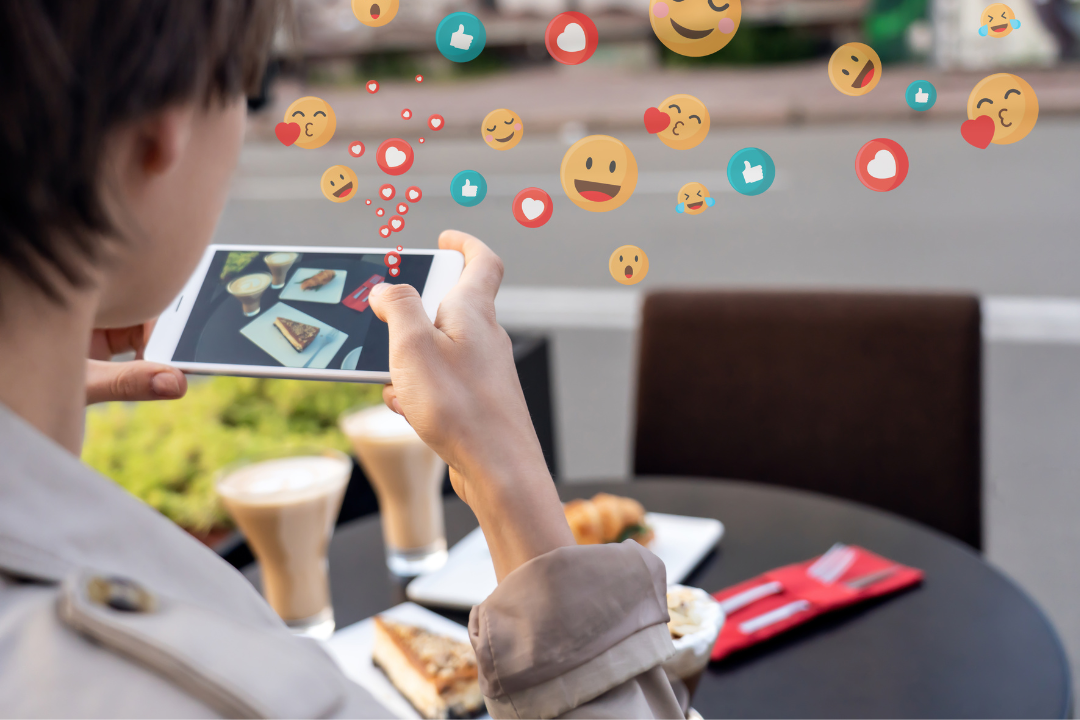 Consumer trend analysis is not a new concept in the food and beverage industry. What is groundbreaking is being ahead of the game in predicting behavior changes and analyzing the effects the trends might have in food and beverage.
Identify, Interpret, Implement – the three I's of Next Wave, a future-looking trendspotting tool Synergy Flavors created to enable innovation teams to get ahead of macro changes in consumer behavior. Compiling consumer insights and social listening, we identify commonalities we're seeing across consumer goods industries; interpret what that trend could mean for food and drink; then implement these trends through concept development and flavor creation.
In this series of Next Wave blogs, we'll dive into how we anticipate the current wave of trends we've identified are already impacting the alcohol market. This week, we are looking at Digital Natives.
Digital Natives
Generation Z is called the digital native generation because they don't know a world without computers, digital devices or social media. Those born between 1997 and 2010 comprise this generation, which is described as creative and unique. It is also the most diverse generation – one-in-four members are Hispanic, according to the Pew Research Center.
To date, Gen Z represents 17% of the population and that percentage will continue to grow. As a result, the generation will soon become the largest cohort of consumers and brands are turning their attention to these new kids on the block, focusing on creating opportunities for a tailored approach to generations as demand continues for mass personalization. Social media is a big driver for personalization and brands are using influencers to connect consumers to the right product for them.
What Does This Mean for Food & Drink?
Less Alcohol. For Gen Z, moderation is key and this is especially true when it comes to alcohol consumption. Because of this generation's heightened awareness of overall mental health, their primary concerns with alcohol are the impact it has on their mood, alertness and even their image on social media.
The TikTok Phenomenon. The social media platform is facing potential bans throughout the U.S. over privacy concerns, but it's fair to say that TikTok is responsible for many of the popular trends going on in the food, beverage and nutrition industry. Whether it's a video of a pristine in-home coffee bar featuring a variety of flavored syrups that will soon sell out on Amazon or the latest summer mocktail, TikTok is the go-to platform for what's trending.
Expanding Use Occasions. Gen Z is obsessed with iced coffee. In fact, 58% of Gen Z consumers said they have had iced coffee in the past three months. But beyond temperature and flavor preference, younger consumers are shifting coffee occasions from a breakfast and early-in-the-day drink to an all-day standard, snack or treat. This makes the generation an ideal target for marketing strategies for non-peak occasions.
International Flavor Interest
As we mentioned in the Next Wave of RTD Alcohol: Self-Care blog, brands continue to look for the "sweet spot" of ABV levels. This is especially true for Gen Z, which likely means lowering alcohol content and allowing consumers to drink responsibly throughout different dayparts and drinking occasions.
When Gen Z does drink, 51% say they are interested in global cocktails, compared to 48% of Millennials, 32% of Gen X and only 15% of Boomers, according to Datassential's "Raise a Glass to Global Cocktails & Spirits" report. LIke global cocktails, the opportunity for global spirits is with younger generations as 43% of Gen Z are very interested in trying them, the report adds.
For example, 28% of U.S. consumers are interested in trying the Caipirinha, which is comparable to the Mexican margarita and described by The Spruce Eats as "a favorite summertime cocktail." Brazil's caipirinha consists of lime and sugar muddled together before adding ice and cachaça, a versatile Brazilian spirit. To add innovation to the cocktail, Datassential suggests muddling fruits such as pineapple or raspberry with lime.
Elevating the cocktail with a calamansi or mosambi lime can further pique consumer interest in global flavors. However, citrus greening and sourcing continues to be problematic, which is why Synergy Flavors offers a wide range of citrus flavors and extracts to customize a taste solution. With more than 30 years of citrus extraction expertise, our portfolio includes lemon, lime, orange and grapefruit is coming soon.
To learn more, watch our Citrusology global webinar series. The webinar highlights the complexity of the citrus family through sensory analysis of different varietals. The series also explains the impact of provenance on profile and tasting samples. Alcohol brands turn to provenance for differentiation, most commonly seen with tropical and citrus profiles.
Looking for more? Contact us or reach out to your Synergy account manager to learn more about Next Wave and Digital Natives in alcohol.
insights