The Real Secret to Plant-Based Protein Flavors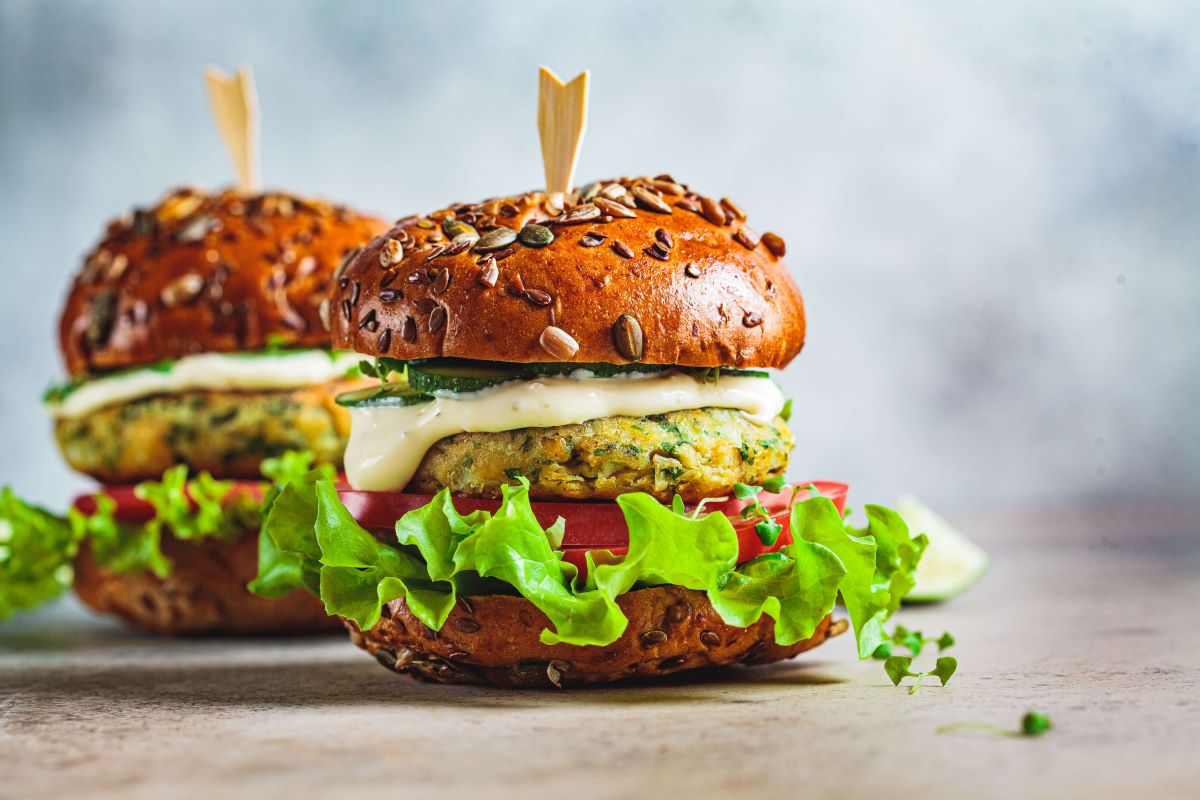 When it comes to creating delicious plant-based protein flavors, you must get it right. Plant-based protein foods are graded on one thing at the end of the day, and that's the flavor. If it tastes delicious, it will sell. If the flavor is weird (or bad) on the tongue, the viability of the product is at risk.
The reality is that getting a delicious flavor from plant-based protein foods isn't easy. That is unless you know the secret to flavoring plant-based foods.
The Secret to Plant-Based Protein Flavors
The secret to amazing plant-based protein flavors is in the flavoring process. For the sake of this article, we'll narrow it down to two overall steps. It sounds simple, but each step includes critical nuances that impact the final flavor.
We have figured out these nuances over years of perfecting the art and science of flavoring plant-based foods. We have become the premier specialists in meat and savory flavors, enhancers, and taste modifiers, including vegan and clean label flavors. If that is what you're looking for, you can skip the line and talk to us here.
Step 1: Discover the Right Flavor Profile
The process of delivering a mouth-watering product to the customer begins with identifying the right flavor profile.
When working with a plant-based substrate, the characterizing protein flavor has to come from, well, flavoring. For example, if you want a plant-based food product to taste like chicken, the entire "chicken" experience can only come through the flavoring. In other words, no matter how you shape it, you'll never get a soybean to taste like chicken without flavoring.
Getting to the Gold Standard Flavor Profile
The key to building a great-tasting plant-based food product is in identifying the characteristics and components of the target flavor profile, or "gold standard." This could be a special flavor of an existing food product, like a certain delicious hamburger created by an amazing chef somewhere.
If that particular hamburger flavor is the gold standard, flavorists can deconstruct it and begin to engineer a flavor to capture the spirit of that flavor.
At Synergy Flavors, we help our customers by:
Understanding the different market segments and the competitive flavor landscape.
Using powerful database tools to track menu and flavor trends as well as consumer preferences and then applying our unique insights to this discovery process.
Creating custom tasting sessions of market products to help identify the flavor attributes you want most.
Hosting custom culinary innovation sessions to help tailor your flavor profile.
We combine all this to get a deep understanding of both the target market and your brand. This allows us to provide recommendations on trending flavor profiles that will make your product successful.
Step 2: Develop the Flavor
There is a lot that happens in the process of developing plant-based protein flavors. When working with a flavoring partner, like Synergy Flavors, getting the right flavor is, of course, the key to a viable product. But there are other considerations that are a huge part of developing winning flavors.
Understanding Plant-Based Food Flavor Science
When flavoring plant-based foods, it's important to also understand what drives undesirable flavor profiles in plant-based protein sources. These undesirable profiles must be neutralized using flavoring solutions like masking, for instance, in order for the desired flavor to "stick."
Using concentrated flavor is also important. Plant-based protein captures more flavor than animal protein. So in flavoring plant-based foods, a stronger application of flavor is almost always required. On top of that, there is an element of enhancing the flavor, and knowing what elements and ingredients will enhance the flavor for your target application is critical.
Understanding the Business Side of Flavoring
We understand that cost is the determining factor in a company's decision to launch a product. If a product's costs are too high, whether due to ingredients, manufacturing, packaging, etc.., its price will be too high for the market. When working with a flavor partner, if costs aren't discussed early in the process, you could overpay for a flavor.
For example, overpaying can come in the form of sourcing a flavor-packed with fillers. While it may seem like you're getting a bulk order for a lower price, you will end up using more of it to flavor your plant-based product. When you source concentrated flavoring, it may seem like you're paying more for less, but you don't need to use as much of the flavoring to achieve the desired taste.
You need a flavor partner who knows how to develop a flavor in an economical way, so your product will be cost-competitive, and you can meet your cost targets.
Connected to cost, of course, is regulatory requirements. Having a flavor partner who understands regulatory restrictions and is experienced in developing flavors for a wide range of regulatory restrictions could save you in the long run.
What a Plant-Based Flavor Partner Looks Like
When working with a flavor company to develop plant-based food products, you need a company that you can trust that also delivers mouth-watering flavors. The reason we call them flavor partners is because the process must be a collaboration.
To develop plant-based products that are truly delicious requires both the flavoring company and the food company to work together to develop the flavor. You should have an openness to your flavor partner's feedback on the plant-based substrate in order to get the optimum delivery of your flavor profile.
If you would like to talk to flavor experts in plant-based foods, schedule a call with us. We'll answer your questions and help you get on your way to creating delicious plant-based foods for your customers.

insights