Next Wave of RTD Alcohol: Breakfast Expanded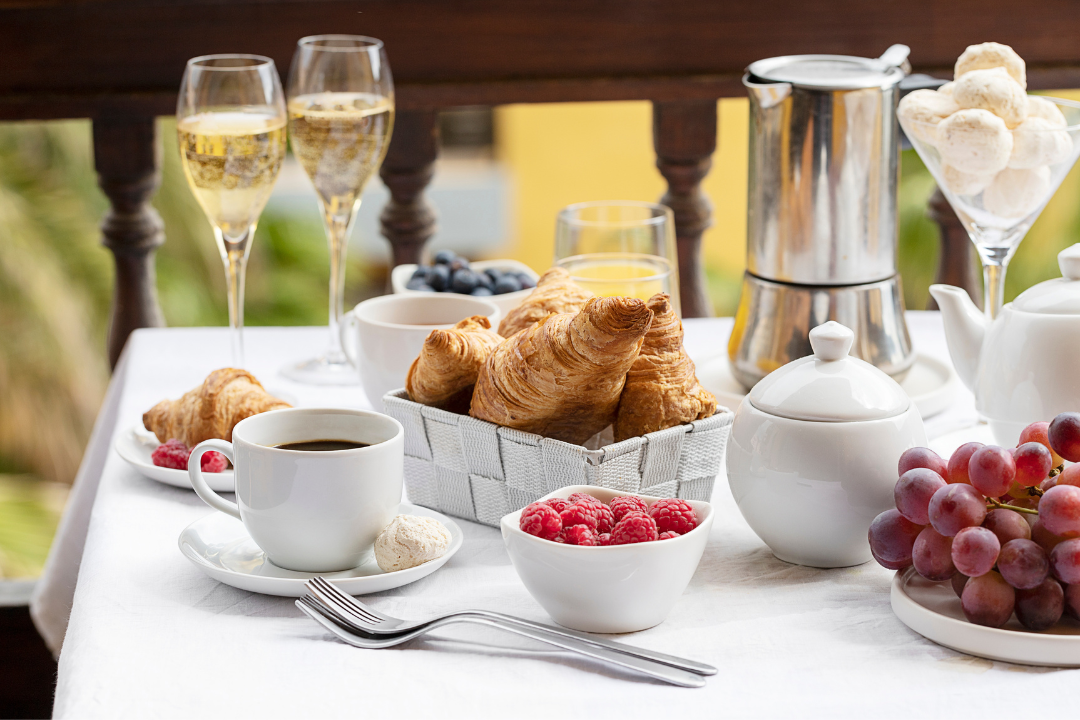 Prior to the pandemic, every aspect of life seemed to operate at record speed. We rushed out the door to get to work or school on time, ate lunch at our desks and raced home to squeeze in maybe an hour or two of "me time" before waking up to do it all over again.
The weekends didn't offer much reprieve as we would run errands to prepare for the week ahead and check off a long list of to-dos we put off during the week.  
Then the pandemic hit, and the world stopped. Rushing became a thing of the past as lockdowns prevented us from making plans outside the home and work looked a lot different as we became our own baristas, teachers' assistants and chefs throughout the day. There was also an abrupt change in morning routines – commutes went from the bedroom to the kitchen table or home office and school drop-offs didn't exist – which triggered a change in breakfast consumption.  
Breakfast Expanded focuses on the shift to more consumption occasions at home. Consumers have now prioritized socializing to start the day instead of end with it. According to Mintel, six out of 10 consumers increased their consumption of made-from-scratch breakfast as a result of the pandemic. And breakfast was no longer confined to the first thing in the morning – four out of 10 consumers report eating breakfast foods at other mealtimes. 
What Does this Mean for Food & Drink?
Diverse menu. Just less than half of consumers eat the same breakfast daily, according to Mintel, but younger consumers think that's boring. Diversity of options opens opportunities for innovation and positioning as younger consumers are willing to consider even more non-traditional breakfast foods for morning meals.  
Indulgence. Brands are finding success with sugary products, in line with consumer priorities, since the leading purchase driver in the category is taste. Innovation around morning meals with a twist should be in brands' pipelines today.  
Cereal boom. People fell back in love with cereal during the pandemic. Delivering nutrition, convenience, affordability and versatility, breakfast cereal continues to enjoy a positive market sentiment in the post-COVID world.  
Fill the foodservice void. Value, convenience and accessibility are an even greater selling point today than during the pandemic as consumers continue to focus on their health and pocketbooks. Retail brands expanding their portfolios with creative flavors and cuisines, as well as format fusions, can deliver excitement consumers may be missing.  
Snackable size. Foodservice chains like Starbucks and Dunkin' reported strong upticks in mid-morning and late-afternoon sales during the pandemic, suggesting consumers may be turning to these more as a break than as a wake-up meal. Retail brands can focus on smaller sizes that appeal to snackers throughout the day and evening.  
Bellinis and Bloody Mary's
Breakfast Expanded continues to proliferate new dayparts and mealparts, bringing with it classic brunch cocktails in RTD format to enjoy any time of day. On the menu, vodka brands are often paired with specialty breakfast drinks followed by Tito's and tequila, and rum.  
Bellini/Mimosa is listed as a menu item 79 times out of 191 menu items across 27 operators. The top rated LTO is Cracker Barrel's Peach Mimosa – it was ranked most popular, biggest traffic driver and most craveable, according to Technomic. Bloody Mary comes in second with 42 menu items and adult coffee drinks in third with 20.  
Breakfast Expanded's impact on flavor has been a focus on cereal and sweet flavors. Traditional cocktails with a breakfast twist that fall in the emerging and growing flavor lifecycle include micheladas, frozen prosecco, brunch punch, boozy dole whip, beermosas, fuzzy navel and aperol spritz. Some of the more traditional cocktails falling into the mainstream and mature categories include Irish coffee, bloody mary, espresso martini, palomas, mimosas, bellini, tequila sunrise, strawberry waffle and blueberry pancake.  
Next Wave
Identify, Interpret, Implement – the three I's of Next Wave, a future-looking trendspotting tool Synergy Flavors created to enable innovation teams to get ahead of macro changes in consumer behavior. Compiling consumer insights and social listening, we identify commonalities we're seeing across consumer goods industries; interpret what that trend could mean for food and drink; then implement these trends through concept development and flavor creation. 
In this series of Next Wave blogs, we dove into how we anticipate the current wave of trends we've identified are already impacting the alcohol market. This week, we explored our final trend, Breakfast Expanded. 
Looking for more? Contact us or reach out to your Synergy account manager to learn more about Next Wave and Breakfast Expanded in alcohol. 
insights