How Snacking has Become a 'Lifeline' and Vehicle for Flavor Exploration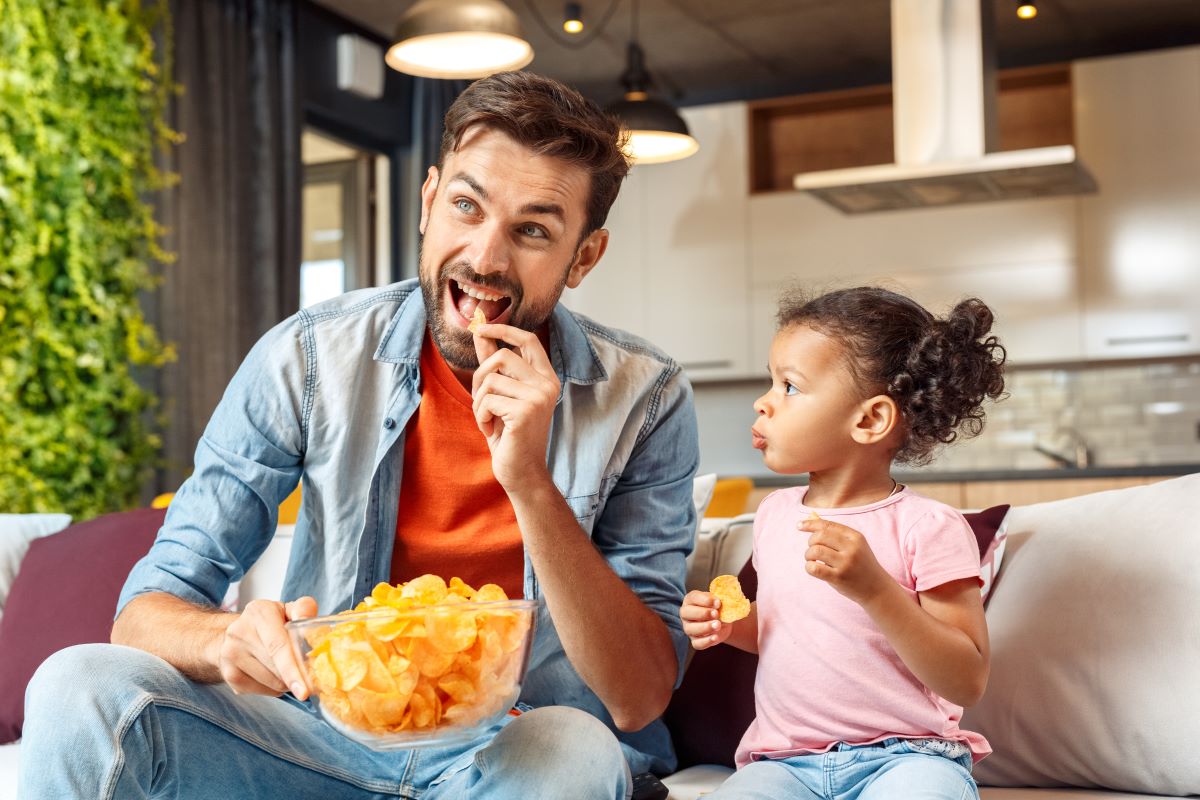 The global snack industry is worth $1.2 trillion and continues to thrive as more than half of adults say they consider snacking to have been their "lifeline" during the pandemic.
Fifty-eight percent of consumers expect snacking to be part of their new normal even after the pandemic ends, and two-thirds of adults believe "the current pandemic will have a long-term impact on how we consume snacks as a society."
New consumer research from The Harris Poll and Mondelēz International's second annual State of Snacking report found that nine in 10 global adults say they are snacking more or the same during the pandemic than they were before it. Millennials and those working from home are most likely to prefer snacks over meals, and say they plan to continue eating smaller snacks throughout the day rather than fewer large meals, according to the report.
Flavor Exploration in Snacking
Flavor innovation in snacking can push the boundaries because of the small portion sizes, affordability, and variety that consumers want to incorporate into their routines.
As we noted in our Create a Sense of Adventure with Custom Food Flavoring blog, consumers are looking for new flavor discovery at home to replace lost travel experiences. Brands like Universal Yums and Kellogg recognized that consumer demand and created an opportunity to "travel without traveling" through new product launches.
For example, Kellogg's in September 2020 launched a series of potato crisps under its Pringles Passport Flavors brand, featuring flavors like London Style Fish and Chips and New York Style Cheeseburger in Malaysia and Italian Style Four Cheese in Taiwan and China in February 2021. In June 2020, Pringles launched the Wendy's Baconator Potato Crips to replicate the flavor of the popular burger.
Lay's brought local restaurant flavor to snacking in September 2020 with its Chile Relleno flavored chips. Acknowledging the impact COVID-19 had on restaurants, Lay's started a $25,000 Gratitude Fund for the restaurants as a thank you for inspiration, according to Mintel's The Growth and Development of Snacking Communities report.
Seeking Nourishment from Snacks
Mental and physical health are among the biggest concerns for consumers going back to a new post-pandemic normality. Consumers are looking to feed not only their bodies, but their souls through products with probiotics, high protein foods, antioxidant-rich ingredients, and calming foods and beverages.
Snacks that are immunity-boosting are particularly top of mind for consumers as more than half of adults say they actively seek snacks that are immunity-boosting and have relied on snacks for nourishment during the pandemic. Sixty-four percent of consumers report that "snacks have been nourishing to my body, mind, and soul during these strange times," according to the State of Snacking report.
As more than half of consumers globally claim to proactively seek products that are beneficial to their health, food and beverage manufacturers continuously look for new ways to gain market share and attract new target audiences.
Canadian Brand Good To Go expanded its Keto-certified soft-baked bars with Savoury Nut & Seeds Bites that contain an assortment of organic nuts and sunflower, pumpkin, hemp and chia seeds. The Savoury Bites are available in Zesty Pecan, Almond & Sea Salt, Herb & Garlic and Everything.
The company claims its Bites are "the first savory snack of its kind." "We've heard the outcry from our customers who are looking for savory snacks that fit into their healthy lifestyle and diet, and are so excited to be able to fill that gap in the market with our Savoury Nut & Seed Bites that are made with delicious wholesome ingredients," President and CEO of brand owner Riverside Natural Foods Nima Fotovat said.
Introducing calming ingredients containing nervines and adaptogens to salty snacks can appeal to more consumers. For example, Botanique Brew No. 06 Lavender Hibiscus Kombucha is described as a fermented tea beverage packed with probiotics. The beverage launched in Indonesia in January 2021 and is said to provide a calming sense of peace.
While consumers prefer "salty" flavor when consuming savory snacks, more than half of North American consumers associate salt or sodium with having a negative impact on their health, according to GlobalData's Ingredient Insights: Salt Reduction (2018) report. To attract consumers who want both health and comfort snacks, "salt-free" flavors that don't compromise on taste can win greater market share.
At Synergy Flavors, we specialize in flavor enhancers that reduce sodium without sacrificing taste. SaltSavor™ is our proprietary sodium reduction technology that stimulates taste receptors on your tongue delivering the desired taste perception of salt, reducing sodium without sacrificing taste. Contact us today to learn more about our salt-free flavors, SaltSavor and how we can help your product give consumers the best of both worlds.
Alternative Ingredients Gain Traction
Consumers are also turning to plant-based foods to improve their health and wellness and 77% of consumers say they are interested in alternative ingredients in snacks. Consumers are most interested in pumpkin seed, cauliflower, chickpea, and black bean ingredients that can replicate the texture of traditional chips, crackers, and puffs.
Recent U.S. product launches highlighted in Mintel's Trending Flavors and Ingredients in Snacks – Us March 2021 report includes:
• Bush's sea salt-flavored black bean chips (Feb. 2020)
• Sahale Snacks sea salt bean and nut snack mix that features chickpeas, fava beans, lentils, almonds and pepitas (March 2021)
• Beanfields ranch vegan cracklins, which are pork rind-like crunchies made from navy beans (Oct. 2020)
Flavoring plant-based protein is no easy feat, but here at Innova Flavors, we have been in the category since 2003. To help you in your plant-based journey, we have shared The Real Secret to Plant-Based Protein Flavors and are here to take your call if you would like to talk to flavor experts in plant-based foods.
Finding Comfort and Nostalgia
In addition to snacking for nutritional benefits, consumers are also looking to snacks to provide a sense of comfort and improve their mood during the health crisis. Forty-seven percent of consumers reported they are more likely to snack for comfort, according to the State of Snacking report.
Because comfort food means different things to different people, brands are redefining comfort as having an emotional appeal. To deliver on this concept, snack brands have relaunched snacks of the 1990s to embrace nostalgia and happiness during the public health crisis as U.S. millennial consumers look to buy foods that are "familiar and comforting."
For example, PepsiCo Lay's brought Tazos back to Brazil and General Mills relaunched Dunkaroos as a throwback to "a time of neon, knick-knacks and nostalgia," according to Mintel's The Future of Salty Snacks: 2021 report.
In October 2020, Quincy, Mass.-based Stop & Shop launched a throwback website called "The '90s – A Decade of Unforgettable Foods" – selling a curated assortment of items across six main categories: breakfast, lunch, snacks, dinner, desserts and beverages. The site, which took design inspiration from Saved by the Bell, includes some of the decade's most recognizable products like General Mills' Dunkaroos, Totino's pizza rolls and Chex Mix.
Schedule a call with us for information and to learn how we can help with your savory snack innovations!
insights