Create a Sense of Adventure with Custom Food Flavoring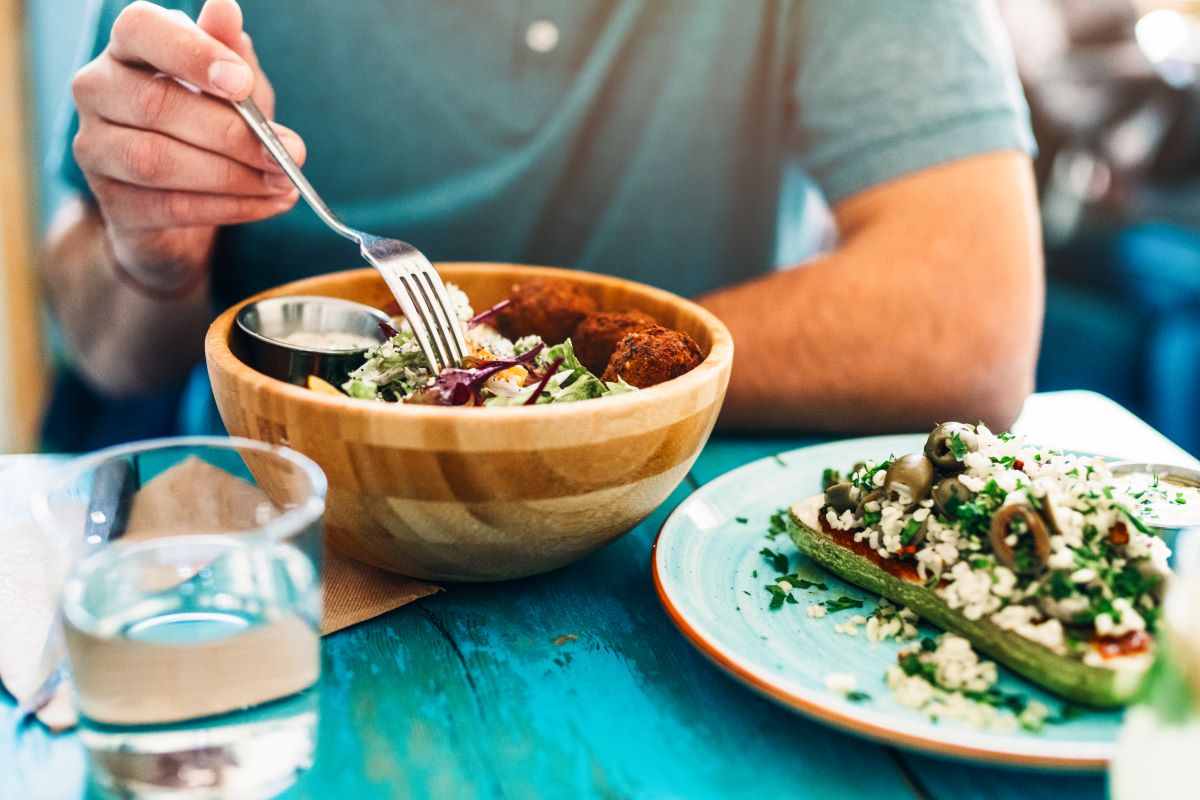 If someone told you a year ago that dining in a restaurant would become somewhat taboo, would you have believed them? Of course not!
Restaurants have been a reliable backdrop for new memories and food experiences so much so that up until early 2020, spending on foodservice had been growing three times as fast as spending on groceries.
Everything changed seemingly overnight about one year ago as our daily routines became unrecognizable. We watched in fear as the novel coronavirus quickly escalated from an epidemic in China to a pandemic, spreading over multiple countries.
By mid-March, COVID-19 gained momentum in the United States as both the number of infected citizens and the death toll rose. A national emergency was declared as a result, and states issued stay-at-home orders to prevent further spread of the virus. Public health regulations across the country closed on-premise dining and essential retail remained open only at limited capacity.
Despite easing restrictions throughout the year, 55% of consumers in September 2020 indicated they felt uncomfortable dining indoors, according to Mintel's COVID-19 Consumer Tracker. While regulations vary by state today, most restaurants remain closed to indoor dining and only provide contactless pickup or delivery.
The foodservice industry is undoubtedly one of the hardest hit by the COVID-19 pandemic and operators have revamped their business models and menu offerings to continue serving customers. However, 30% of consumers said they have deprioritized ordering restaurant food since the outbreak, while 45% said groceries are a higher priority, according to Mintel research.
This seismic shift in consumer dining habits presents opportunities in retail to fill experiential voids consumers are craving. Did you know that according to Mintel Global Consumer, 71% of consumers say they love trying new experiences?
The need for new kinds of adventure is intensified right now because COVID-19 continues to restrict travel and events that we once relied on to break the monotony and broaden our tastebuds. To replace those lost experiences, consumers are relying on new food and flavor discovery at home.
Reimagining Comfort Food
Consumers are leaning into comfort foods for security and consistency during these uncertain times. While giving consumers solace, comfort food can also fill experiential voids. "Classics Bring Comfort," one of our Top 10 Trends of 2021, highlights the importance of combining familiarity with a sense of adventure.
Inventive operators and manufacturers are breathing new life into the enduring comfort food trend by starting with a recognizable format and changing up the condiments, fillings or toppings. For example, bold ingredient additions — such as hot dogs topped with kimchi and french fries piled high with smoked pulled brisket or Hatch chile queso — tell a memorable flavor story.
Seasonal and international flavors layered on comfort foods will increase appeal and already interest nearly four in 10 consumers, according to Mintel.
Delivering a World of Flavor
The desire for diversity in flavor stems from the changing demographics of America. For example, the Asian and Hispanic populations are growing substantially thereby driving mainstream interest in their cuisines.
According to Mintel's Emerging International Cuisine Tracker (May 2020), regional Asian cuisine continues to increase its presence on U.S. menus. Asian cuisines and flavors are unique and intriguing as they strive for a harmonious balance of textures, temperatures, and flavors: sweet, sour, salty, bitter, and umami.
More specifically, Mintel asked consumers to share their experience with and interest in flavors and ingredients. Consumers are most familiar with and like mushroom, sesame seed, chive, key lime, beer and dill. However, opportunity lies in creating new products or adding a twist on traditional items with the flavors and ingredients consumers haven't tried but want to.
For example, 32% of consumers are interested in cherry blossom and 20% of consumers said they would try ancho chili. The increased interest and willingness to explore both ingredients correlates with the rise of mainstream interest in Asian and Hispanic cuisines, according to Mintel.
Emerging Asian ingredients, Latin and Middle Eastern seasoning blends and new chili pastes have been growing directionally over the last three years and bring global flavors to dishes. The presence of Latin cuisine on menus increased 121% from 2015-19, according to Mintel insights, aligning with growing consumer interest. The heavy smoke flavors and complex spice blends of Latin cuisine that add depth are increasingly found on menus.
The Future is Plant-Based
While more consumers are turning to nostalgic and comforting flavor profiles and dishes that aren't necessarily healthy, the overall trend of healthy eating and wellness continues to grow. COVID-19 has resulted in consumers also placing a greater emphasis on health and wellness, incorporating more plant-based ingredients and flavors in their diets.
One in five consumers are looking for plant-based alternative options, according to Mintel. Generation Z and Millennials have about the same level of interest in meat alternatives at 28% and 27%, respectively. Nearly half of consumers age 25 to 34 are eating more vegetable flavors this year compared to last, meaning they are not only interested in plant-based options but will come to expect them.
According to a recent GFI report, taste is most likely to drive purchase intent of the plant-based category for all groups and diet types.
Plant, savory and spicy flavors are on the rise as 33% of consumers report consuming these more frequently in 2020. According to Mintel, the emergence and rising popularity of Latin and Asian cuisines has allowed consumers to explore spicy and umami flavors more easily.
Consumers will continue to look to "A Plant-Forward Future," one of our Top 10 Trends of 2021, as they seek more healthy diets. Opportunity lies in formulating products that partially or totally replace animal protein, giving additional properties to the product such as fiber, texture and flavor.
At Innova Flavors, our proprietary custom food flavorings will help position your products as something new and adventurous in the market.
Schedule a call today to learn how Innova Flavors can develop flavor profiles for your products that will resonate with consumers and put you on the leading edge!
insights