Trendspotting: Hot Honey is Sticking Around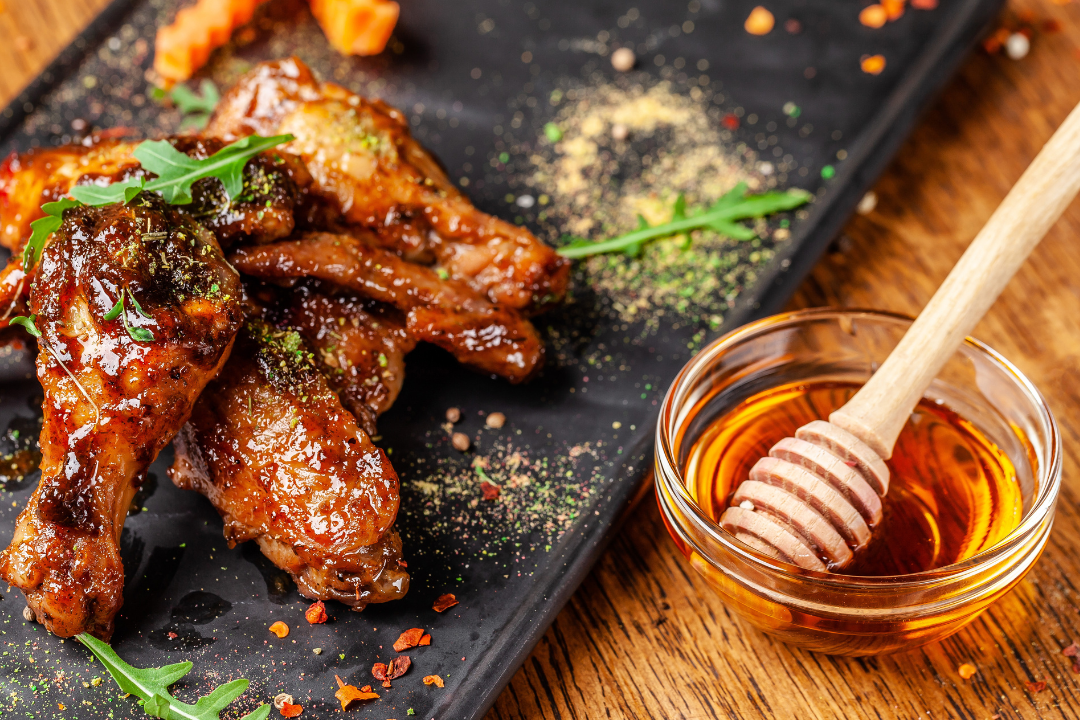 The winter season officially starts in just a few weeks and the colder it gets, the more consumers are drawn to warm, sweet and spicy food and drink. Sweet and spicy sauces can enhance plain dishes and 66% of Americans say they are interested in these flavors, according to Mintel.
This sweet and spicy trend is emerging with hot honey, which is honey infused with spicy chilis. Mike Kurtz, the creator of Mike's Hot Honey, reportedly found his inspiration on a trip to Brazil where he squirted the sweet and spicy combination onto his pizza. Kurtz brought the concept back to the U.S. and put hot honey on the pizzas at the Brooklyn, N.Y., pizzeria where he worked. Mike's Hot Honey spread by word of mouth and people wanted bottles of it to take home.
Today, hot honey is available in restaurants and on grocery store shelves. It's used on everything from chicken wings to Van Leeuwen's ice cream, which can be found at most grocery stores. Southern Living's article "Hot Honey is Having a Moment (As it Should), So Here are 7 Foods to Try it on Immediately" brought the trend home.
According to QSR, hot honey grew 187% on U.S. menus last year. "People are generally obsessed with condiments," Montina Filice, senior strategist at The Culinary Edge, told the magazine. "Things like ketchup and ranch have ruled the tabletop for a long time, but there's a new wave of condiments better suited for the modern palate. Mike's Hot Honey is becoming one of those trusted condiments that consumers love, and it aligns with another set of things, trends-wise, like consumers craving sweet heat and natural sweeteners."
In addition to hot honey, this winter we expect to see other trending combinations like pomegranate and cinnamon; cranberry and cloves; chocolate and chili; cheese and caramel; and chipotle-baked ham. For more about trending winter flavors, schedule your one-on-one presentation of Inspiring Seasons: Winter.
When it comes to working with sweet and spicy condiments, exotic profiles influenced by cultures across the globe, as well as established flavors for comfort and familiarity, Synergy Flavors delivers exceptional savory solutions.
Whether you know our work in savory or are exploring our offerings, contact us today to find out how we can bring your savory portfolio to the next level with valuable insights and a dedicated team of experts with decades of technological experience.
insights