5 Trends to Watch in 2023: Non-Alcoholic Drinks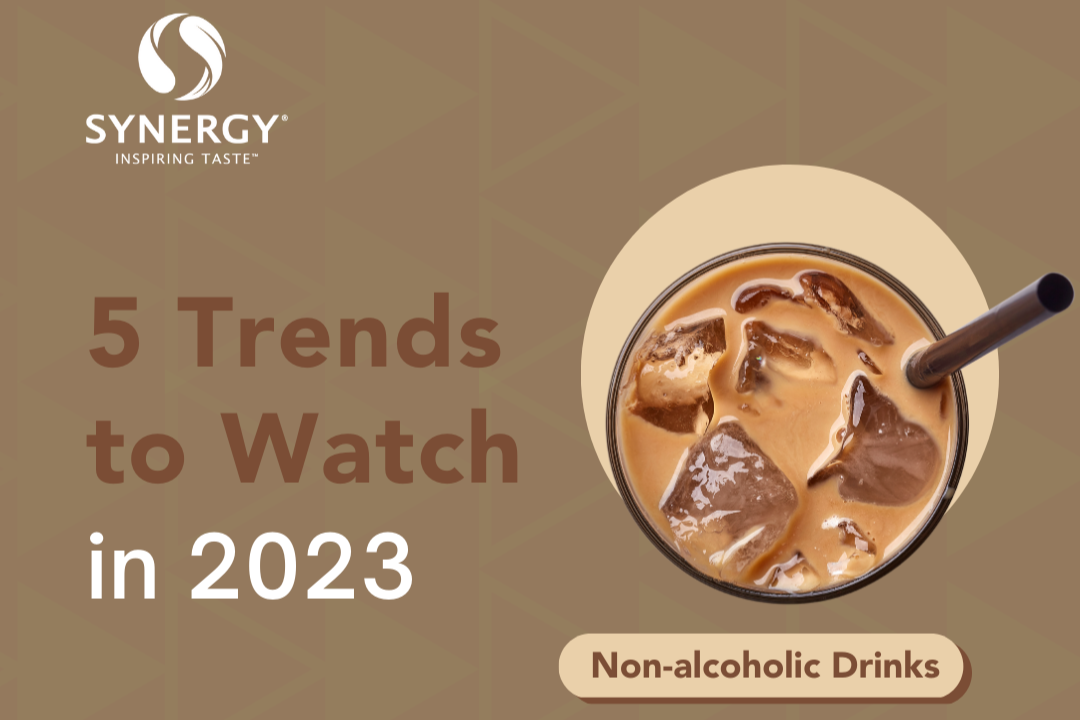 Dry January is a month when people voluntarily pledge to stop drinking alcohol. The pledge continues to rise in popularity as participation in the U.S. grew to 35% of adults in 2022 from 21% of adults in 2019, according to CGA.
In honor of Dry January, we want to inspire fun, new options in the non-alcoholic drink category with our second 5 Trends to Watch in 2023 segment.
Check out our 5 Trends to Watch in 2023 featuring Non-Alcoholic Beverages:
     1. Hybrid Beverages
Innovation will continue to blur the lines between beverage categories as consumers seek better-for-you formulations; fun, new options; and variety.
     2. Functional Ingredients for Longevity
Immunity and mood-boosting ingredients will continue to influence new product development as consumer focus on health continues to impact consumer purchasing behavior.
     3. Better-for-You RTD Coffee
Just as RTD tea underwent a better-for-you renovation, RTD coffee is not far behind. Brands are already centering in on lower-calorie, low-sugar options with added benefits like protein fortification, dairy-free claims, and focus-improving functional ingredients.
     4. Indulgence = Balance
While better-for-you beverage options will have higher use occasions for consumers throughout the day, indulgent beverages will still be sought after as a treat or reward, for comfort and for taste.
     5. Botanical Bounce Back
Botanical flavors are nothing new in the beverage space, but can be met with polarized opinions. Wellness holding center stage provides botanicals an opportunity to bounce back, offering flavor complexity and maturity.
From non-alcoholic spirits and beers to premium soft drinks, Synergy's collaborative environment enables you to create great-tasting beverages with our natural flavors, extracts, essences and taste modulation solutions. The technical challenges involved in creating low and no drinks mean that consulting a flavor and beverage specialist like Synergy Flavors is key to your product's success.
Contact us to learn more about our functional, low- and no-alcohol beverage expertise.
insights