Why Madagascar Vanilla is Considered the Gold Standard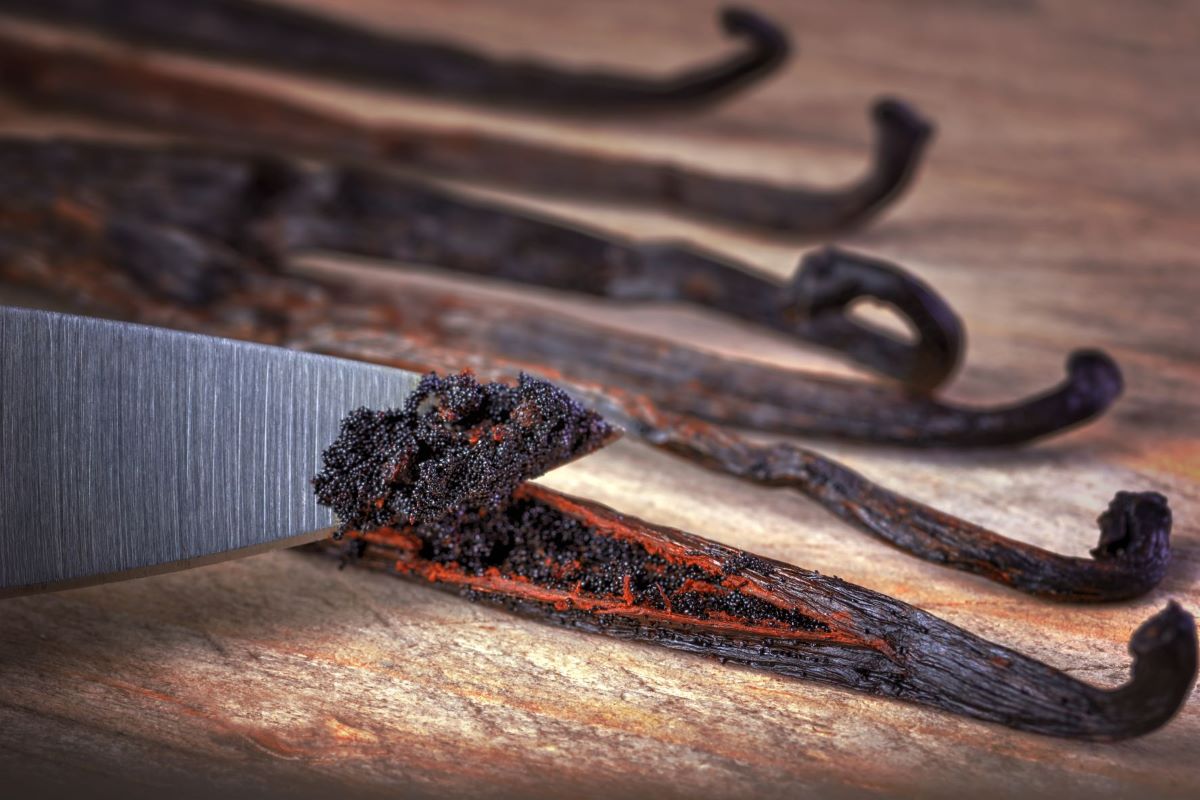 Situated about 250 miles off the coast of East Africa in the Indian Ocean is the world's fourth-largest island: Madagascar. Home to various plants and animals found nowhere else on Earth, the island's rainforests, deserts, beaches and unique flora and fauna make it a one-of-a-kind destination.
Adding to its intrigue, the humid, northeast corner of Madagascar, known as the Sava region, is home to as much as 80% of the world's vanilla beans. Although it is not native to the country, vanilla produced in Madagascar is considered the gold standard. Vanilla grown outside of its native Mexico must be pollinated completely by hand during a five- to six-hour window of blooming. Once pollinated, beans take about three to four months to mature.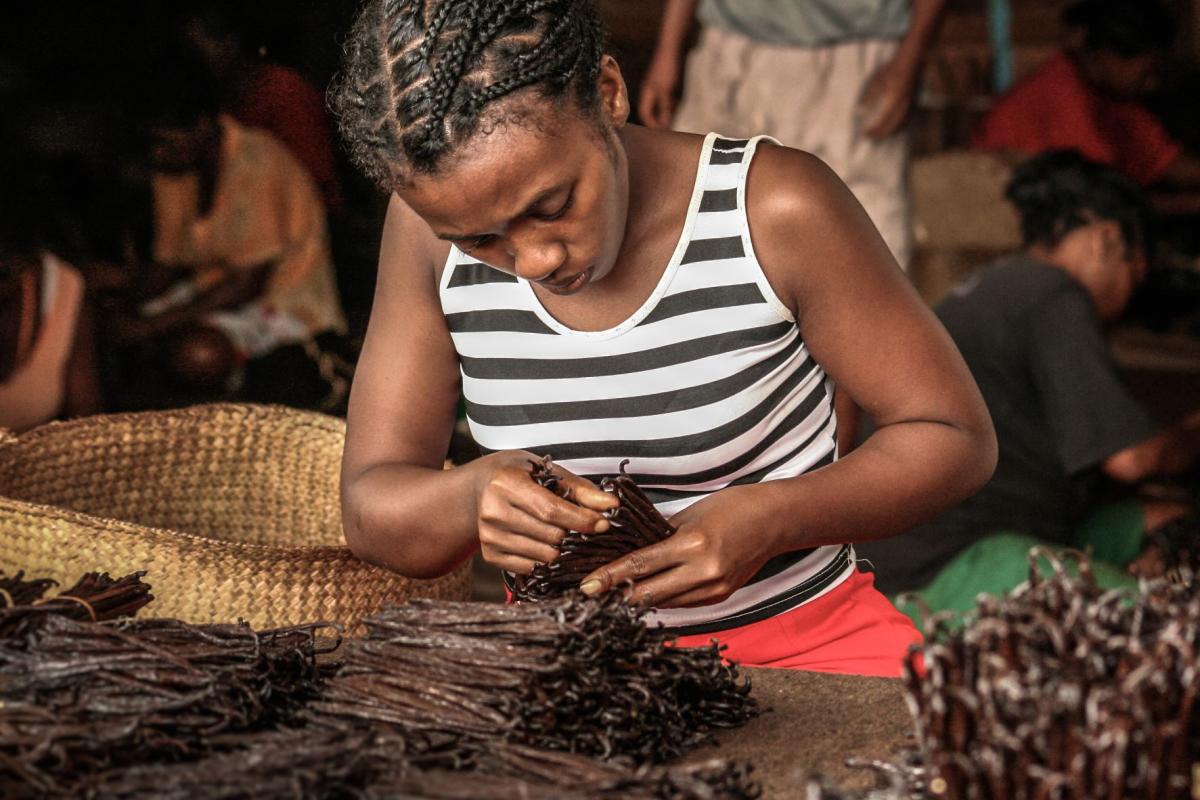 Growing and harvesting vanilla is incredibly labor–intensive. Both the vine and beans are very delicate, so they require careful hand picking. Growing season is an eight-month process, running from November to June. Harvesting occurs during June and July, leading to the eight- to 12-week traditional curing process. From July through September, vanilla is aged and prepped; sorted and graded; and packaged for export.    
The result of this precise and demanding work is the classic vanilla flavor most U.S. consumers know and love. Madagascan vanilla beans, also known as bourbon vanilla, have nothing to do with bourbon whiskey. Rather, these beans are grown on islands in the Indian Ocean formerly known as the Île Bourbon, which is made of islands we know as Madagascar, Comoros and Réunion today.  
Vanilla Growing Regions
Bourbon vanilla beans produce a clear and creamy flavor, and are regarded as the most popular vanilla profile, making Madagascar the top producer of vanilla globally. While Madagascan beans are the thinnest of all vanilla beans seen today, they are the most impactful in terms of flavor with a vanillin level of 2.0 to 2.5%. Vanillin is the primary component of the extract of the vanilla bean.  
Madagascar vanilla flavor is described as sweet, creamy, rich, tobacco-like, balsamic and with a spicy back note. According to custom research conducted by Synergy Flavors in March, 68% of consumers said Madagascar vanilla was the most appealing when used in food and beverage products.  
Following Madagascar, top vanilla–producing countries include Indonesia, Mexico, Tahiti and Uganda. Indonesia is the second–largest producer of vanilla and 51% of consumers say the flavor is appealing when used in food and beverage, according to Synergy's research. The flavor is described as less sweet and creamy than its Madagascan cousin, with a woody and slight smokiness to it.  
Despite it being the country of origin, Mexico comes in as the third-largest producer of vanilla and its flavor is preferred by 47% of consumers. The aroma and flavor of Mexican vanilla are described as sharp, sweet and spicy, but it lacks the body of Madagascar's vanilla.  
In fourth place is Tahiti, which produces a distinct perfumed floral and anisic, less intense vanilla character. And in fifth place, Uganda produces a milk chocolate, early and bold-sweet vanilla. Additional vanilla-producing countries include Papua New Guinea, Costa Rica and India.  
What Does Vanilla Taste Like?
Sensory language often used to describe vanilla includes: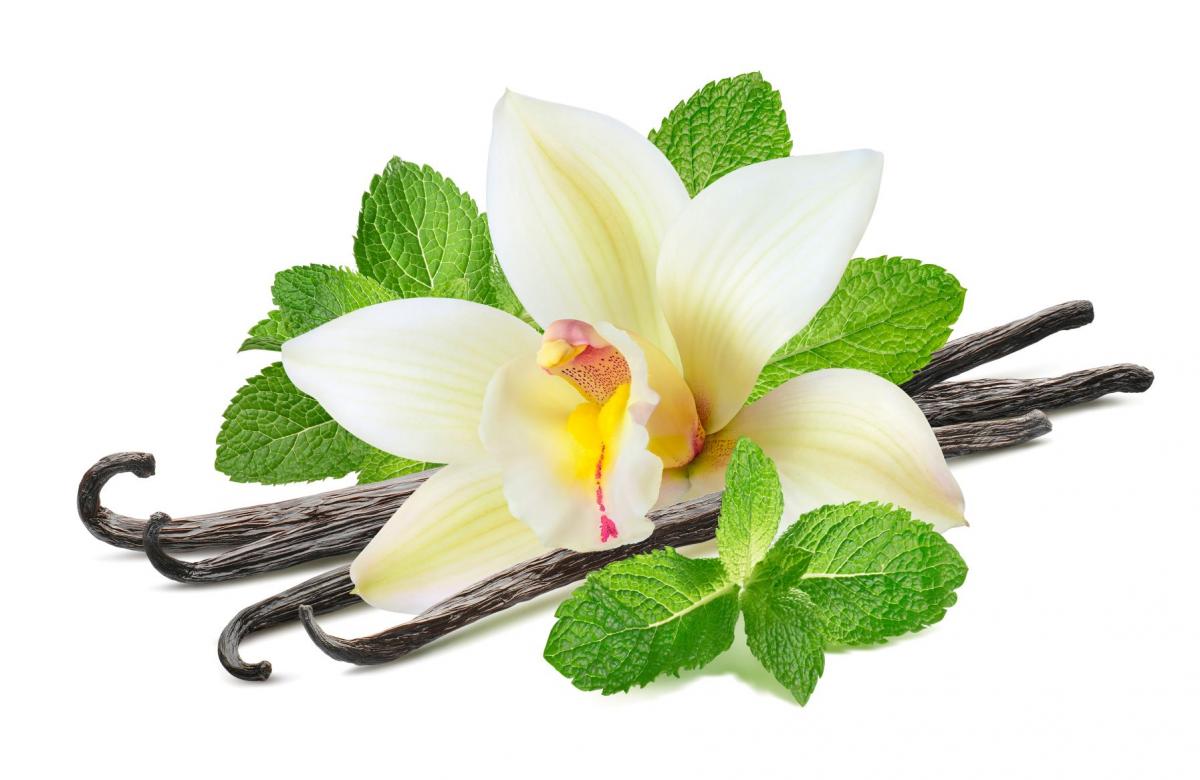 Woody

 

Smoky

Floral




Rummy

 

Pruney

 

Cotton Candy

 

Playdough

 

Musty
A Century of Vanilla Expertise
With more than a century of vanilla expertise at Synergy Flavors, we combine 21st-century technology with traditional artistry to provide you with the finest vanilla flavoring and extracts. Combining our extraction techniques with sensory analysis expertise, we offer a wide range of customizable vanilla extracts and natural flavorings based on marketing-leading profiles.   
We are equipped to respond quickly to your challenges and meet your formulation needs with our extensive technical expertise and cutting-edge facilities. We offer customizable ingredient solutions from pure vanilla extract to artificial to fit your specific label needs, and pride ourselves on sustainable sourcing and cost savings.  
Whether you require a Madagascan pure vanilla extract for a creamy cheesecake or an Indonesian smoky profile for a luxury ice cream, our technical experts will work with you to develop a tailored solution to meet your exact requirements.   
Our vanillas are available as pure vanilla extracts or as vanilla flavoring in powder or liquid forms. The range includes options that are clean label and derived from natural, organic sources. 
Contact us today to learn more about vanilla or request a sample.   
insights