What to Expect in Savory in 2022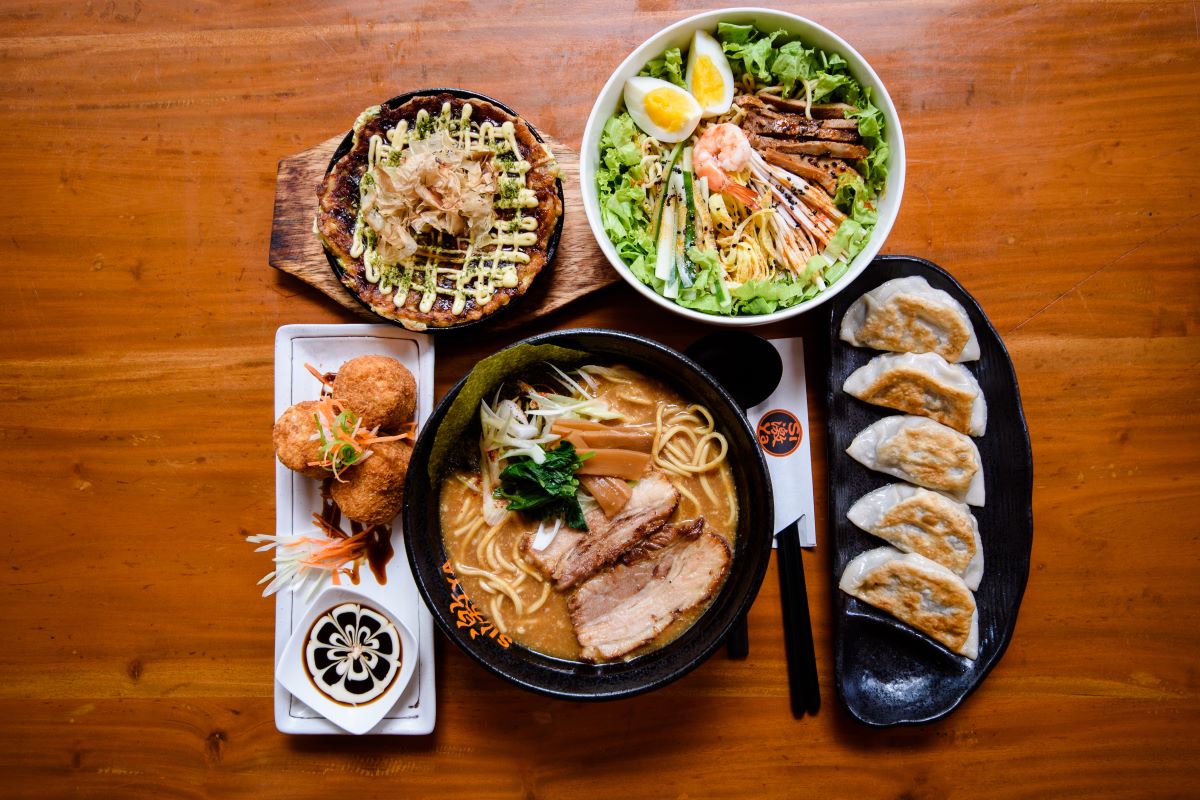 Savory food offers something for everyone and can meet a variety of need states. Whether you want to feel safe or adventurous or want to improve your diet, the savory segment can fill those needs with comfort food, flavor exploration and functional ingredients.
Comfort food remains in high demand with flavors and aromas that promote emotional wellness by making consumers feel secure, calm and soothed. According to Mintel's "Promote Food for 'Mindful Comfort'" report, 34% of U.S. consumers agree that enjoyment is an important food choice factor. Comfort foods higher in calories, sugar, fat or salt can impact physical health and impose a mind-body conflict as consumers strive to be healthier in light of the pandemic.
Striking a balance of feeding your mental health and mindful eating will continue to be in focus this year. As we mentioned in our What to Expect in Alternative Proteins in 2022 blog, plant-based or vegan diets are part of mindful eating and mushrooms are taking center stage as consumers look to lower their meat intake for both health and financial reasons. Salt reduction will likely be another area of focus for consumers this year after the FDA released new sodium guidelines in December 2021.
5 Savory Trends to Watch
As we look to the year ahead, here are five trends to watch in the savory segment:
1.      Sodium Reduction
In December 2021, the FDA debuted a new set of guidelines meant to encourage the food industry to gradually reduce sodium in products over the next two-and-a-half years, with the end goal being an overall 12% reduction. The FDA compiled a list of 163 categories of food products in which salt can be reduced, ranging from condiments to potato chips and deli meats to bakery items.
2.      Mushroom Mania
Dubbed "the great shroom boom," mushrooms are in the spotlight now for acting as meat replacements and boosting nutrients in beverages. Thirty-three percent of consumers are eating more savory umami flavors and 24% are eating more earthy flavors than last year, opening the door to explore more specific flavor profiles mushrooms can offer. In addition to their unique flavors, mushrooms also offer functional benefits as they are reportedly high in selenium and B vitamins like riboflavin and niacin, which are vitamins and minerals needed to boost the immune system.
3.      Japanese Flavors
International cuisines have helped consumers fill their sense of adventure during the pandemic and 29% of millennials are interested in consuming Japanese cuisine at home, according to Mintel's International Cuisine Tracker – US – Q4 2021. Whole Foods' experts also note that yuzu, citrus from Japan, Korea and China, is being found in an increasing number of products, from vinaigrettes to hard seltzers to mayo.
4.      The Return of 'Everything'
Trader Joe's introduced Everything But the Bagel Sesame Seasoning Blend in 2017 and it became a must-have among the masses. Pandemic-induced nostalgia has us wanting for simpler times when there was nothing more important than 'Everything.' You can find products like dips and salad dressings to ice cream and bacon following the trend.
5.      Functional Ingredients
Consumers dialed up the importance of their health and wellness because of the pandemic and continue to look for ingredients that will boost their immunity, decrease inflammation or increase their protein intake. Turmeric is said to be an anti-inflammatory and can often be found in Middle Eastern dishes. Cultivated algae, for example, is used as a functional ingredient in plant-based products to add more protein into consumers' diets.
Synergy Flavors is here to help you gain market share now and plan for future demand in the savory segment. Schedule a call with us to learn how we can help set your flavor portfolio apart from the competition today and optimize your product line to succeed in a rapidly changing market.
insights