What to Expect in Alternative Proteins in 2022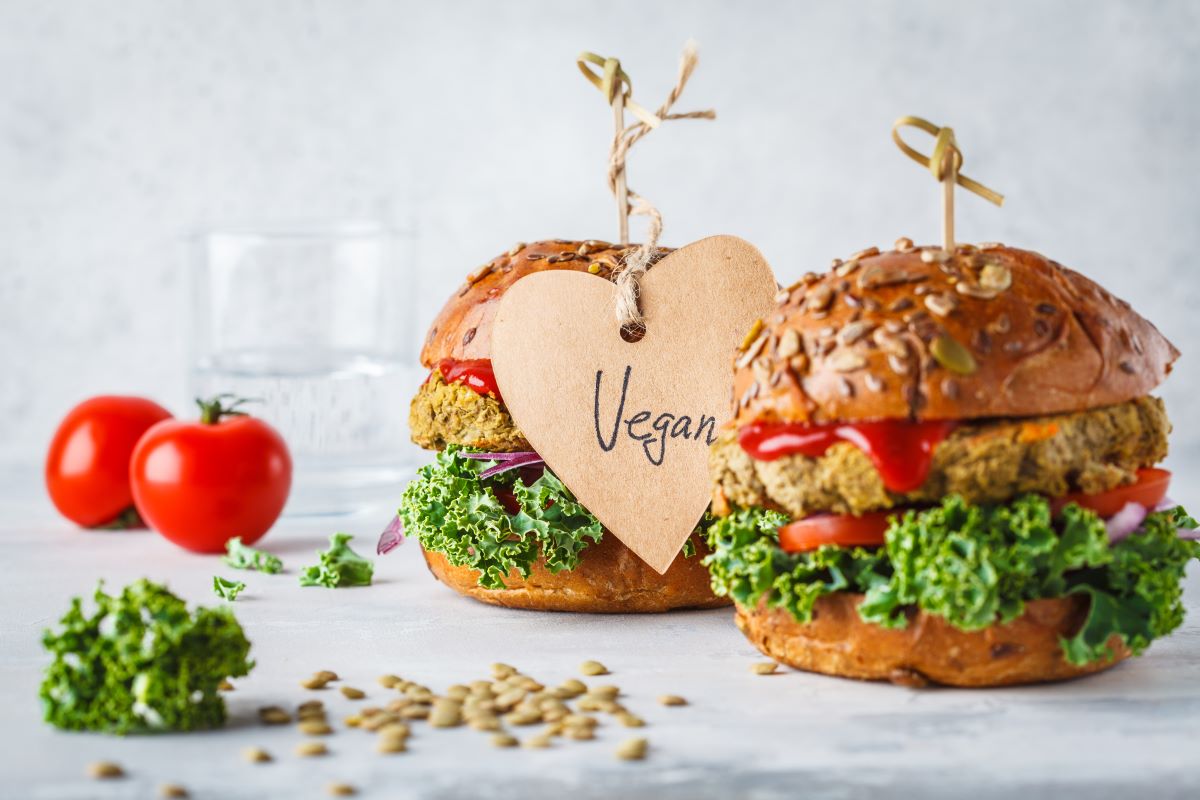 At the start of the year, most consumers focus on improving their health and wellness and January is chock-full of better-for-you campaigns to see what works for you. 
In addition to the increasingly popular Dry January pledge, "Veganuary" is a global movement that encourages people to try a vegan lifestyle for 31 days. The campaign was started in 2014 by the UK-based nonprofit organization of the same.  
More than 582,000 people from 209 countries signed up to participate in 2021 and the U.S. ranked No. 2 in terms of sign-ups per country, according to Veganuary. "As more Americans become aware of the incredible influence our food choices have on our day-to-day wellbeing and the health of our planet, attitudes towards eating vegan are changing," Veganuary's US Director Wendy Matthews said.  
According to a YouGov survey, 30% of Americans say their perceptions of a plant-based or vegan diet have changed for the better in the past two years. Acceptance of plant-based diets continues to steadily increase, and the market continues to grow as the pandemic made consumers scrutinize their health and wellness. Dietary changes and a focus on healthier, sustainable living have resulted in the prioritization of whole plant foods and less animal-based products. 
5 Trends to Watch

 
Demand is expected to continue rising, especially as innovation and technological enhancements improve the taste, texture and affordability of alternative proteins. As we look to the year ahead, here are five trends to watch in the alternative protein market:
1. Technological Advancements
Cell-cultured or lab-grown meat, fermentation and plant molecular farming are technologies to watch in the alternative protein market. Eat Just and Upside Foods are ready to launch cell-cultured meat into U.S. restaurants as soon as USDA and FDA approvals come through. With fermentation technology, Brave Robot is making whey without cows and The EVERY Company is making animal-free egg white protein. Plant molecular farming uses plants as recombinant protein production hosts to produce ingredients that traditionally only exist in animal products.  
2. Healthier Formulations
Consumers are more conscious than ever about what they put in their bodies and are switching to alternative proteins to be healthier. However, plant-based food is often criticized for being too processed and having high sodium and saturated fat content. Brands are debuting cleaner labels with fewer ingredients, and we expect more to follow. For example, Beyond Meat launched a new burger formulation with 35% less fat than its original.  
3. Plant-Based Seafood
Seafood is an important part of the human diet and U.S. consumers love it, eating nearly 16.1 pounds per capita. The plant-based seafood market is still considered to be in its infancy, but brands are starting to make significant headway already in 2022 and we expect more to come! In January, Israeli start-up Plantish debuted whole-cut salmon fillets made from legume proteins and algae extracts.  
4. Innovation in Plant-Based Milk
According to Mintel's Milk and Non-Dairy Milk, US – 2021 report, 45% of U.S. adults use dairy alternative products, in any category, at least some of the time. While known as the dominant in the segment, almond milk is losing its market share as innovation threatens its hold on the category. For example, potato milk is the latest in plant-based milk making headlines, suggesting it is a healthy and sustainable alternative.  Swedish brand Dug's potato milk is available now in Europe and is expected to debut in the United States early this year. Dug milk consists of potatoes, pea protein and is fortified with vitamin D, sucrose, acidity regulator, calcium carbonate, sunflower lecithin and natural flavors.  
5. Taste and Texture Improvements
Consumers grade alternative protein on one thing at the end of the day, and that's the flavor. If it tastes delicious it will sell. If the flavor is off or tastes bad, the viability of the product is at risk. With ongoing technological enhancements and innovations in plant-based protein, there will be improvements to the taste and texture of these products. Alternative meat is expected to be "meatier." More whole-cut formats will become available like Juicy Marbles plant-based filet mignon and Plantish's plant-based salmon fillet.  
As innovation continues to improve taste and texture this year, the Good Food Institute says the industry will also need to make significant investments within the decade to expand manufacturing capacity and scale the ingredient supply chain. The organization conservatively expects the industry will need to operate at least 800 manufacturing facilities at a global capital cost of at least $27 billion by 2030. That estimate would meet modest consumer demand growth for only plant-based meat.  
Synergy Flavors is here to help you gain market share now and plan for future demand. We have been working in the plant-based space since 2003, specializing in both dairy and meat alternatives. Schedule a call with us to learn how we can help set your alternative protein flavor apart from the competition today and optimize your product line to succeed in the future.  
insights