Trendspotting: Oodles of Noodles, Rice and Pasta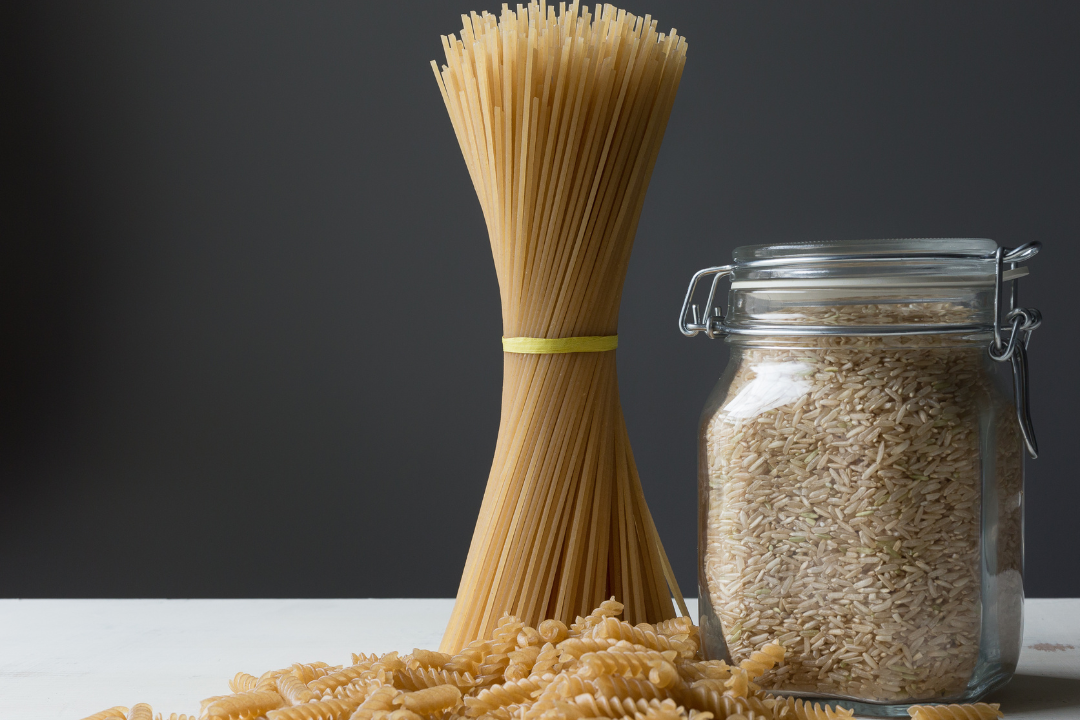 Consumers continue to demand greater transparency into what is in the food and drink they consume, making them feel more in control of their health and wellness than ever before. This is especially important today as uncertainty about the world around us drives consumer need for a sense of authority over our lives.
Feelings of uncertainty and financial insecurity created by the pandemic have consumers looking for a sense of control, according to Mintel's In Control Global Consumer Trend 2022 analysis. The report explains that consumers need clarity, transparency, flexibility and options from brands to make decisions that suit their changing needs and circumstances.
With inflation at an all-time high, consumers are turning to affordable pantry staples like pasta, rice and noodles. Sixty-three percent of U.S. consumers reported eating dry pasta this year, but are seeking healthfulness and flavor innovation to meet both their financial and health needs, according to Mintel's The Future of Pasta, Rice and Noodles: 2022.
Healthfulness
While rice may not be considered the worst carb-heavy choice – noodles and pasta carry the weight of that association – it's often a purchase barrier for all three products. With the popularity of trend diets like keto, consumers jump to the conclusion that they need to eliminate all carbs for a healthy diet, Mintel suggests.
To combat this barrier, pasta, noodle and rice brands will need to show consumers how carbs can be part of a healthy diet. One benefit to highlight is the fiber content, which helps protect against lifestyle diseases, according to Mintel's report. Brands can also connect pasta, rice and noodles to satiety and energy.
For example, U.S. mac and cheese brand Goodles claims it is meeting consumers' health needs with its motto, "noodles gooder," which focuses on the nutritional composition of its ingredients. Goodles' base is made with high fiber flour, offering 6 grams of prebiotic fiber, 10 grams of protein and 21 plant-based nutrients.
Pasta, rice and noodles made from "new" ingredients are also being welcomed into the category by consumers. Manufacturers are using lesser-known ingredients already such as fonio or cultivated grass and Kernza or the grain of wheatgrass. Other ingredients on the shelf today include chickpea, spinach, lentils, peas and lupin flour.
Flavor Innovation
A little more than one-third of consumers are choosing rice, pasta and noodles for the flavor. Seventy-three percent of consumers tell Mintel that flavored rice makes a dish more special than plain rice. Flavorful rice like West African jollof or spins on classic flavors like chicken will peak consumer interest, according to Mintel.
Flavor innovation draws millennials who are described as the flavor-seekers across categories. In the U.S., 36% of millennials use flavored dry rice and 37% use flavored dry rice mixes. They are the highest users of all generations, according to Mintel.
Gen Z is also interested in flavor innovation if it's combined with convenience. The generation is looking for an effortless shortcut to meal prep, according to Mintel. In the UK, Gen Z pasta, rice and noodle users said they want guidance on how to cook the product correctly and are looking for ideas on how to turn instant noodles into wholesome meals.
Synergy Flavors Savory Solutions
Manufacturers are tasked with meeting a variety of consumer demands within the savory products market as interest rises in exotic profiles, as well as traditional, established flavors. At Synergy Flavors, our insight-driven approach to flavor development combined with our technical expertise sets us apart in the savory market.
Our rich heritage in meat and savory taste solutions means we can help you win competitive advantage through great-tasting products and help your product stand out in a crowded market.
To learn more, contact us today.
insights