Trendspotting: Blurring the Lines of Regional BBQ Sauce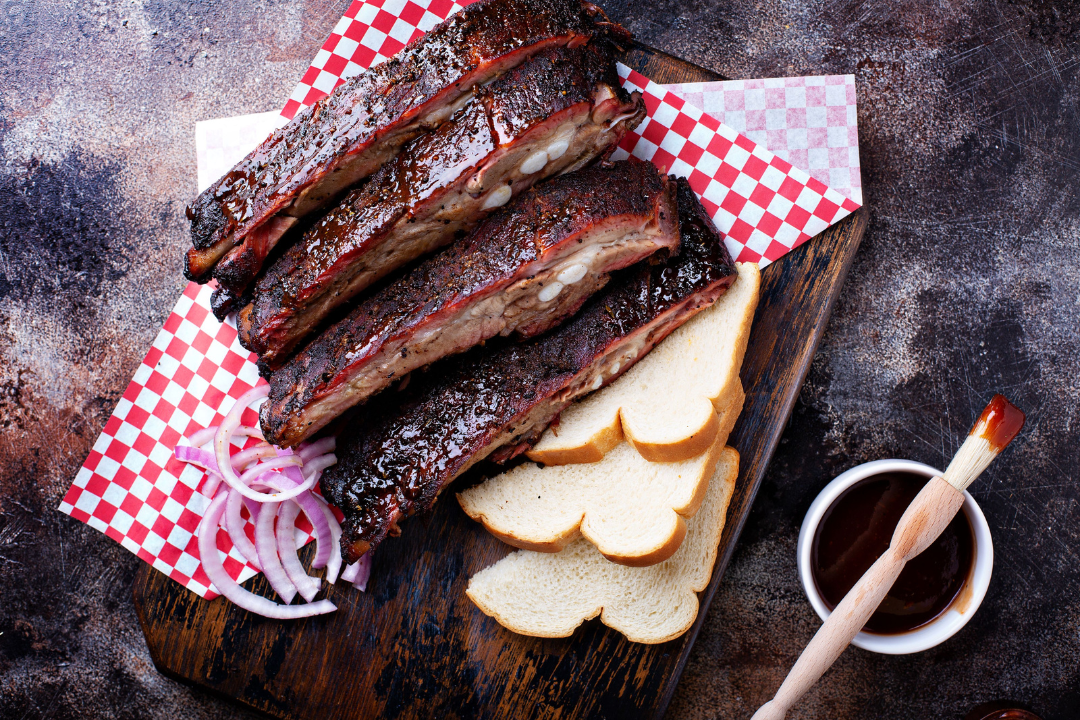 When it comes to barbecue, regional rivalries are thicker than the sauce. Competitions are fierce and winners become legends, even if it's only for the season. But the secret to great barbecue is in the sauce, which varies greatly depending on the region.
The six most prominent regional barbecue sauces in the United States are Texas, Kansas City, Memphis, Nashville, Carolina Gold and Alabama White.
| | |
| --- | --- |
| Region | Description |
| Texas | Features flavors like chili powder, hot sauce, garlic, cumin and Worcestershire |
| Kansas City | Ketchup and molasses base, giving it a sweeter, heavier consistency |
| Memphis | Tangy and thin, the sauce is tomato-based and includes brown sugar, mustard and vinegar |
| Nashville | Brings the heat with honey, cayenne pepper, smoked paprika and brown sugar |
| Carolina Gold | Yellow mustard and apple cider vinegar with brown sugar and honey to add sweetness |
| Alabama White | Mayonnaise and apple cider vinegar base with flavors like mustard, Worcestershire sauce, sugar or honey, garlic and black pepper |
But what would happen if a Kansas City-based barbecue sauce brand created its own take on Carolina barbecue sauce? Rugus Teague's KC Gold BBQ Sauce did just that! Rugus explains the sauce is a "Midwestern take on this tangy southern classic, adding a little more sweet, smoky goodness to the traditional mustard flavor."
Do you think this will be a trend that takes off or is it just adding sauce to the rivalry fire?
To learn more about regional barbecue sauces, contact us to schedule a tasting and trends presentation.
insights