The Future of Coffee: What's the Buzz on Hard Coffee?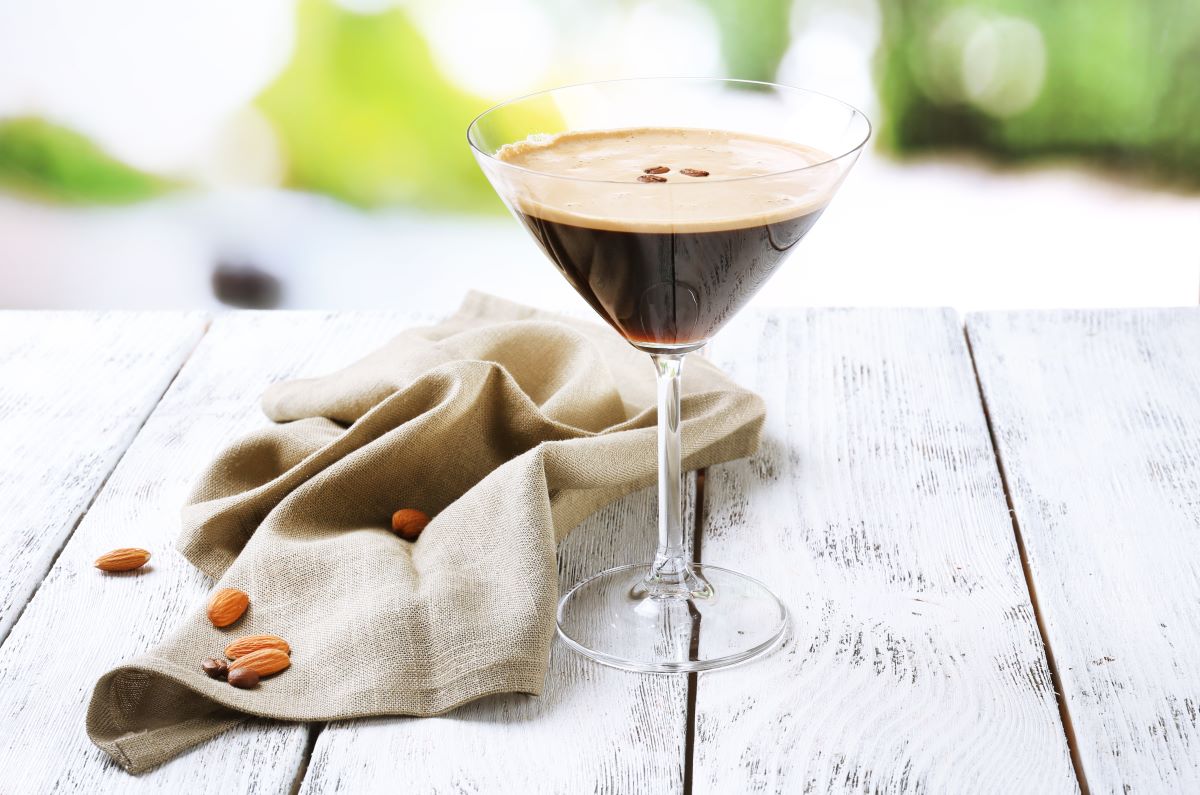 Coffee and alcohol is not a new phenomenon. Consumers have been enjoying the combination for decades, if not centuries. The popular espresso martini was reportedly invented by Dick Bradsell in 1983, known at the time as the vodka espresso. Dating back even further to 1936, two lifelong friends wondered what would happen when you enrich alcohol with coffee. The result was Kahlua. 
In the U.S., 62% of consumers drink coffee daily and the average American enjoys a little more than three cups per day, according to the National Coffee Association. In addition to coffee, U.S. consumers are also showing their love for hard seltzers. Alcohol market analyst IWSR expects Americans to consume more ready-to-drink (RTD) alcoholic beverages by volume this year than wine. 
According to IWSR's report on last year's global alcohol consumption, RTDs saw double-digit growth in 2020 and was the only alcohol category to grow during the COVID crisis. RTD hard seltzers are seeing great success because they resonate with consumers across all demographics and offer convenience, refreshment and flavor, the report said.  
Often positioned as a healthier alternative to beer, hard coffee combines two key growth areas of the beverage market – hard seltzer and RTD coffee – into one product. According to New York-based Nielsen CGA, U.S. dollar sales for hard coffee hit $18.9 million in July 2020, up more than 11,000% compared to 2019.  
According to Mintel, 37% of U.S. alcohol consumers aged 22 years and older say that they have tried a coffee-flavored alcoholic beverage and like it. Hard coffees with cream liquors and dark spirits are the alcohol base of choice, according to a Synergy consumer survey. While consumers want to indulge in a rich and creamy hard coffee, our consumer survey also showed that they want better-for-you options and believe the more natural ingredients the better.  
Indulgent Coffee Cocktails
In the Coffee Around the World blog, we shared how coffee is prepared differently around the world. But when it comes to hard coffee, more than half of consumers want to indulge in a cream liquor like Baileys Irish Cream or RumChata.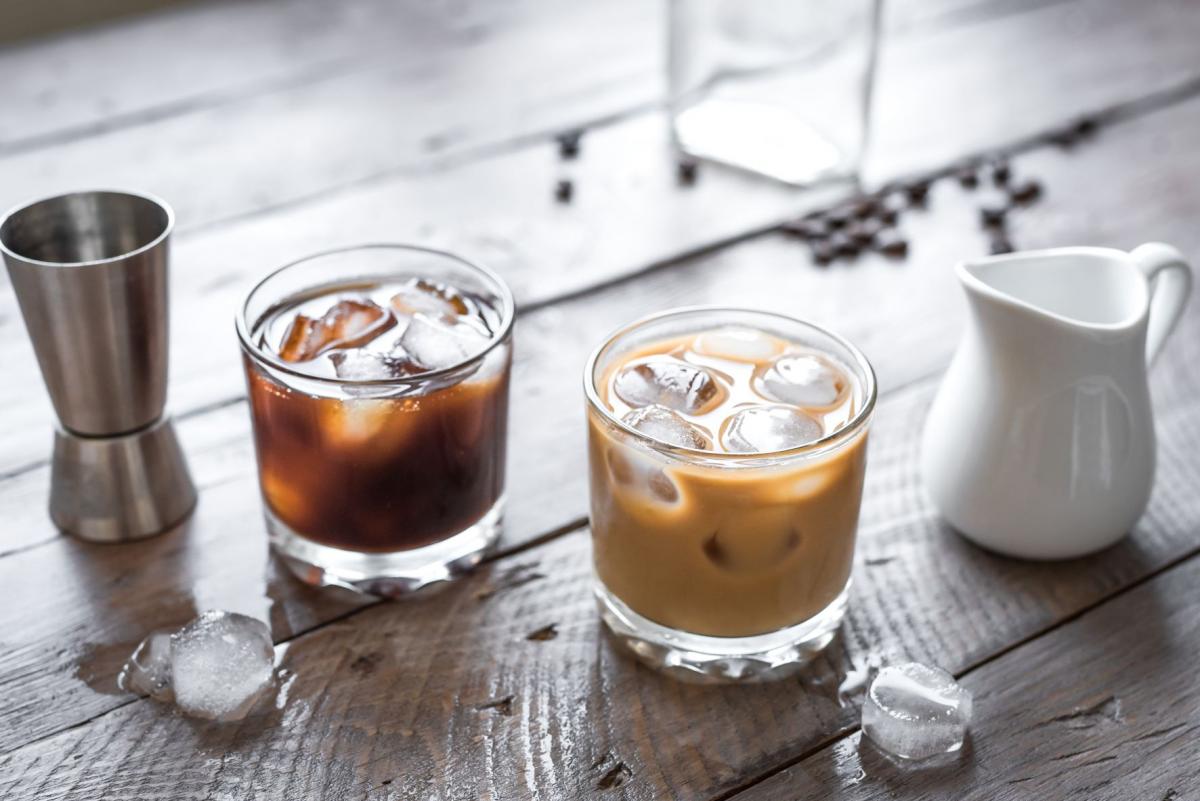 The espresso martini is a popular, indulgent coffee-flavored cocktail that we typically see a small surge in Google searches for around the holidays. From November 2020 through January 2021, Google searches for the drink nearly doubled as consumers looked for a comforting and familiar beverage to make at home.  
As part of our Inspiring Trends 2021-2022 program, we explored how consumers have become more connected since the start of the pandemic and have relied on food and drink to both create and evoke memories to help them feel closer to family. While lockdowns remained in place during the holidays, making an espresso martini at home might have been one way to reminisce about past holiday parties and gatherings with family.      
Keep it Natural 
The holidays are all about indulgence and enjoying a sweet treat or two, but for the remainder of the year, consumers are watching what they eat and drink. Today, consumers are more aware of what they are putting in their bodies and how it makes them feel.  
A result of the pandemic, consumers are more focused on their mind, body and overall wellbeing. COVID-19 stopped our hectic on-the-go lifestyles dead in their tracks and taught us how to Adopt the Pace of Nature. As Ralph Waldo Emerson said, "Adopt the pace of nature: her secret is patience." Adopting the pace of nature is all about slowing down and focusing on your health and wellness, with a pace in harmony with nature.   
Health and wellness are priorities when it comes to claims that would make consumers more interested in trying hard coffee. Synergy's recent consumer survey found that "made from natural ingredients" is most important, followed by low calorie and low alcohol content claims. 
As consumers prioritize their health, 34% say they are interested in coffee with added protein and 35% are interested in coffee with immune support ingredients, according to Mintel's Coffee and RTD Coffee – US – 2021 report. Rather than focusing on the alcohol in hard coffee, opportunity lies in promoting the functional ingredients in the beverage to target the wellness consumer. For example, CBD coffee focuses on positioning itself as a holistic wellness coffee rather than relying on CBD alone.  
When to Drink Hard Coffee

 
Have you seen that image on Pinterest that says "How to Tell Time…" with a coffee cup under am and a wine glass under pm? It reinforces the societal norm that coffee is consumed in the morning and alcohol in the evening. But when it comes to hard coffee, is there a right time to drink it?  
Todd Carmichael, CEO and founder of Philadelphia-based La Colombe, said hard coffee is ideal for almost any occasion and at each daypart. According to Food & Wine, he listed events like "a Saturday morning brunch; an afternoon with friends; rallying between a workout class and going out for the night; enjoying all-day events like weddings or vacations; working on creative activities; and relaxing at home."  
While hard coffee is most often considered a morning or brunch drink, there is opportunity to make it the "right" drink for any time of day. Playing with flavor profiles and focusing on lighter versions are ways to expand the use occasion.  
How Can Synergy Flavors Help? 
At Synergy Flavors, we specialize in flavor creation with more than 150 years of experience and 60,000 flavor formulations in our database. Our expertise lies in many different categories, including coffee and tea. Together with our customers, we co-develop beverage products that appeal to the constantly evolving consumer through our development solutions, flavor expertise, production support and industry network.    
To request a sample or for more information on how Synergy Flavors can help, contact us today! 
insights