Sports Nutrition Ups Its Health and Functional Benefits Game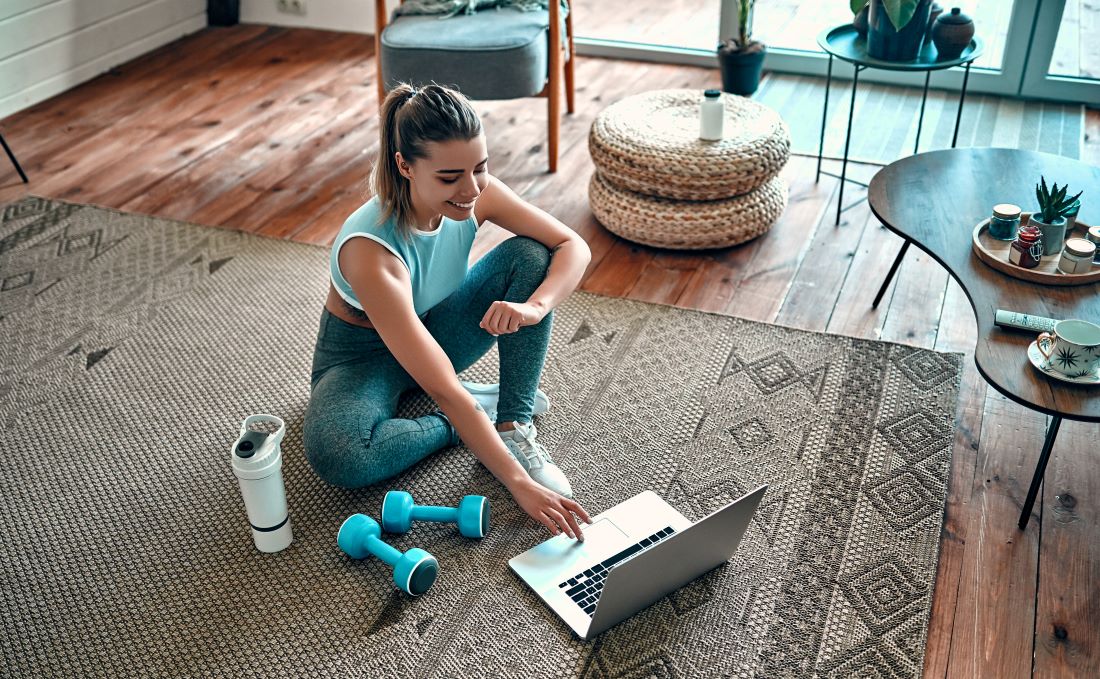 Health and wellness have become the No. 1 priority among consumers since early 2020 when the coronavirus wreaked havoc on the world. The two words are often used as one state of being because we now view them as mutually inclusive, meaning that they must coexist.  
 To be healthy, one is considered medically fit while wellness is defined as being in a state of good mental, physical and emotional health. The pandemic had an unprecedented impact on many aspects of consumers' physical and mental wellbeing, showing us that health can't be taken for granted. This year and beyond, consumers will look to protect their health and wellness long-term through nutrition and exercise.  
 Sports nutrition is helping consumers achieve their health and wellness goals as they continue to up the game where better-for-you and functional options are concerned. 
 "The time is ripe for nutrition brands to shine," Mintel Research Director Amanda Topper said. "Two years into a pandemic, consumers are primed for solutions that will set them on the path to health. Moving forward, consumers will be discerning of brands and ingredients, and will want formulations that are proven to deliver a specific wellness benefit." 
"Wheying" the Benefits Against Taste
 Since 2015, global whey protein production has registered 5% CAGR and is forecast to register an additional 3% CAGR to 2024 in line with growing protein supplement markets. The growth of the protein market has created a more discerning consumer who is more demanding of flavor delivery than ever before.  
According to Synergy Flavors research, consumers reported that taste and off-notes are the most unappealing attributes of protein shakes. Consumers said mouth drying, unpleasant aftertaste, artificial chemical taste, hard to mix and cardboard or protein taste were all challenging attributes of the category. Consumers assume poor taste and whey go hand in hand, but that doesn't have to be the case. 
At Synergy Flavors, our Synergy 4 Protein is an all-in-one solution that delivers texture and flavor to whey protein products by combining our dairy, protein and flavor expertise. Whether you are looking to add creaminess to lower fat proteins or create brand new indulgent flavors, Synergy can help you maximize the creamy taste and texture of your products. Contact us today to learn more about this new solution. 
Benefits to Consumers
The nutrition category will continue to benefit from consumers seeking convenient solutions that contribute to beneficial health outcomes. According to Mintel's Nutrition Drinks – US – 2022 report, consumers turn to the nutritional drink category for three reasons: to improve their overall health, for energy and weight loss.  
Consumers who avoid the sports nutrition category do so because they believe all their essential nutrients comes from food and that the drinks are not worth the expense. Mintel expects some non-users to convert as sports nutrition drinks begin to incorporate more functional ingredients.  
The snack category is one way for nutrition, meal replacement and weight loss drink brands to position themselves as the beverage for the occasion to non-users. Two-thirds of consumers want more healthy snack options, opening the door for a convenient and low-guilt way to satisfy hunger and cravings. In the UK, BOL's Power Shake claims to be a nutritionally complete meal with 20g of protein, 26 essential vitamins and minerals and no added sugar. The meal replacement shake is a plant-powered chocolate orange flavor.  
Sports nutrition products have focused on better-for-you and plant-based options, as well as functional ingredients to meet those top three consumer demands for health, energy and weight loss.  
Better-For-You without Compromising Taste
According to Synergy Flavors' research, consumers prefer products that can deliver on flavor and mask base off-notes while remaining moderately or mildly sweet. In the Americas, sugar-free drink launches have skyrocketed as consumer concerns around obesity continue to rise because excess weight is associated with greater risk of severe COVID-19 outcomes.  
Thirty percent of U.S. adults believe that low sugar content is more important today because of COVID-19. Sugar-free claims are up 66% from August 2020 to 2021, according to Mintel.  
Mintel's Sports and Performance Drinks – US – 2022 report indicates that users want to see products contain less than 5 grams of sugar per serving. It lists, for example, BODYARMOR as a leader in the sports drink space because the brand emphasizes its lack of artificial sweeteners.  
Functional Ingredients
Consumers want nutrition drinks to not only taste good and be a better-for-you snack, but they also want to benefit from the beverage in some way. Recovery from exercise and health play a major role here as consumers look to brands like Liquid I.V. for enhanced hydration, energy and immune support.  
Sports and energy drink launches have reported a rise in focus, concentration and mental performance, according to Mintel's A Year of Innovation in Sports and Energy Drinks 2021 report. Caffeine is often the go-to for these drinks, but zinc is also said to contribute to normal cognitive function and has become an in-demand mineral.  
In the market, Bodylab Limitless Mental Performance Energy Drink is made with magnesium and ginseng to help with concentration. The sugar-free drink has 105 mg of caffeine per can. Nightwatch Extreme Energy Drink is an organic, plant-based guayusa drink that claims to provide focus and power. It features 76 mg of caffeine per can.  
In Brazil, more than one-third of consumers look for natural or organic ingredients when purchasing sports nutrition products. For natural energy, brands in Latin America have local access to native caffeinated ingredients like guayusa and yerba mate that make them appealing to consumers in the area who are looking for all-natural ingredients.  
Gut health claims are expected to rise over the next two years in sports nutrition as consumers become more aware of the importance and prevalence of gastric conditions. Ingredients like probiotics are expected to grow, as well as nutrition launches with brain-nervous system claims. UK-based Aguulp is a liquid food supplement solution that supports rapid absorption of gut healthy ingredients. 
Plant-Based Protein
The global plant-based protein supplements market is projected to reach $7.4 billion by the end of 2025 and is expected to outstrip the overall sports nutrition market. Plant-based protein appeals to consumers who are looking to improve their health while embracing a more sustainable diet.  
According to FMCG Gurus, 57% of consumers find plant-based claims appealing when it comes to sports nutrition products. Climate concerns are leading consumers to choose more plant-based protein options. Launches of plant-based products in sports nutrition are growing and brands are making more sustainability claims, according to Mintel's The Future of Specialised Nutrition: 2021 report.   
Drawing on years of experience delivering captivating taste performance in high protein products, Synergy Flavors has established an analytical-based approach to help fuel your plant protein product development. By identifying the perceived volatile flavor compounds in key plant-based offerings, our flavor creation team can help optimize flavor profiles specifically formulated to perfectly pair with plant-based proteins.  
Flavors for Nutrition
With a strong understanding of the nutrition market, an experienced team of experts, and cutting-edge research and development capabilities, we can help you stay ahead of the competition. Our extensive range of solutions – from core flavors to customized profiles – can help you develop winning results with great flavor impact and delivery across nutritionally enhanced applications.  
The fastest growing flavors in sports nutrition in Latin America today are chocolate, vanilla, strawberry, orange, lime and fruit. Contact us today to learn how we can help you combine taste and performance for your sports nutrition mixes, ready-to-drink beverages, weight management products and more.  
insights