Retail is Poised to Disrupt the Traditional Flavor Lifecycle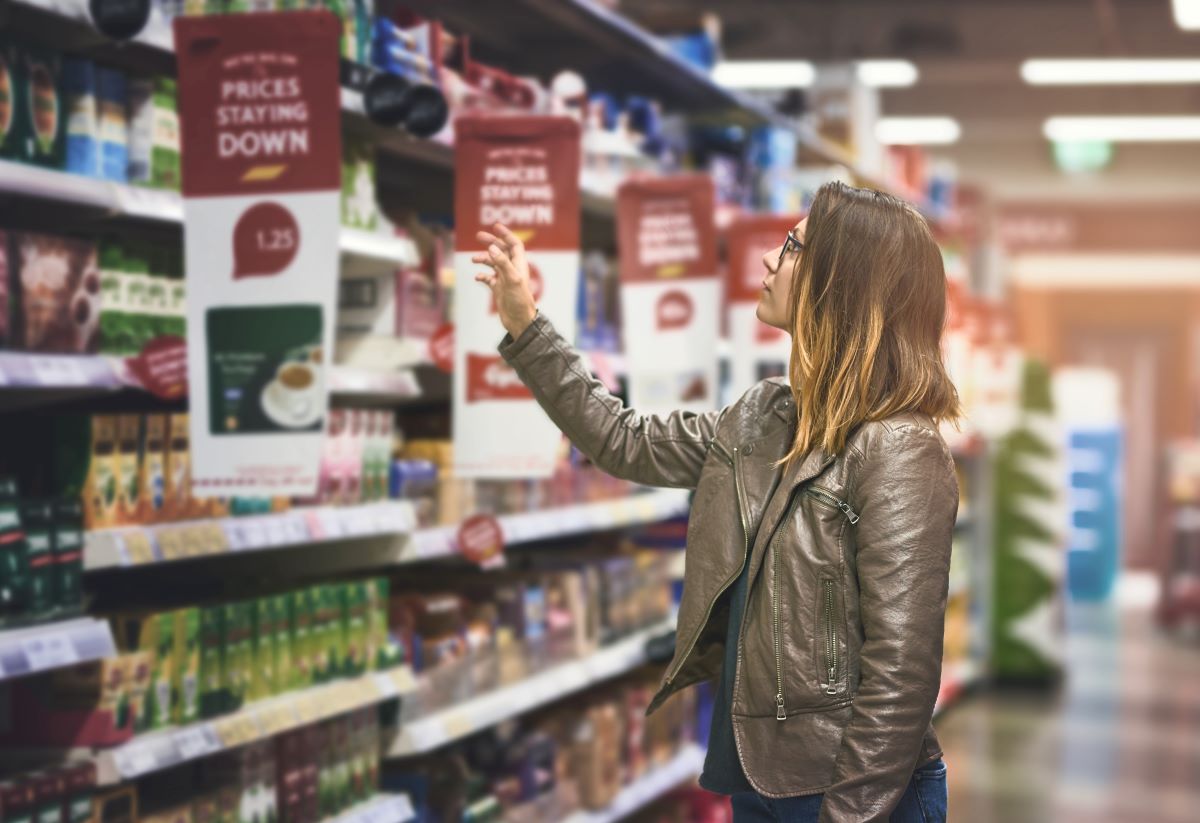 Remember the great sriracha obsession of 2013? People couldn't get enough of it – the hot sauce topped every meal, became a potato chip flavor and was the shining star of novelty and fan products.
But if you would have asked someone about the condiment just five years prior to the consumer craze, they would have had no clue what you were talking about.
While sriracha has been on the scene since the 1980s, it only became popular after the 2008 recession when it proliferated food trucks and people were getting excited about being knowledgeable about global foods, according to Fortune. This is a smokin' hot example of the traditional emerging flavor lifecycle.
Proliferation, which means the flavor is easily accessible at chain restaurants and mainstream grocery, is the third stage of Datassential's four-stage lifecycle process it calls the Menu Adoption Cycle™.
The first stage is inception, meaning the flavor is in the earliest stage and only found in fine dining restaurants. Stage two is adoption where the flavor has become available in trendy restaurants and specialty grocers. Following proliferation is ubiquity, meaning the flavor can be found everywhere.
Emerging flavors are traditionally introduced to consumers through foodservice channels first and then adopted in their retail purchases. However, the COVID-19 pandemic has presented an opportunity for retail to disrupt the traditional lifecycle as foodservice restrictions limit the traditional path of flavor discovery.
"The flavor lifecycle follows flavors and the paths they take through discovery and sometimes reinvention on the possible route to mainstream adoption and the many stops in between," said Alyssa Hangartner, flavor and ingredient trends analyst for Mintel. "Changing times mean the lifecycle continually evolves, yet it has been quickly rerouted due to the COVID-19 pandemic and its impact on top of the normal changing consumer habits, needs and tastes."
Combining Innovation with Value
In our recent "Create a Sense of Adventure with Custom Food Flavor" blog, we explain that consumers are looking to replace lost experiences with new food and flavor discovery at home. According to Mintel, the increase of online and mission-style in-person shopping will undoubtedly impact consumers' path to new product and flavor discovery. Nearly half of consumers find new flavors in grocery stores, according to Mintel's Evolving eCommerce: Grocery Retailing — US, June 2020.
Price is a significant barrier to trying new flavors and is of particular importance in a recession for consumers vulnerable to financial hardships. According to Mintel's US COVID tracker (Nov. 9, 2020), only 46% of consumers described their financial situation as "healthy," dropping to 34% among Generation Z consumers.
As a result, private label brands have disrupted the traditional flavor lifecycle, raising the bar and challenging other brands by incorporating emerging flavors into their products. Consumers say store brands are keeping pace with specialty brands when it comes to offering products that feature emerging flavors, meaning they are seeking flavor innovation combined with value.
Millennials are strong users of private label in addition to national brands, but also outpace other groups' purchase of premium option, natural/organic and specialty brands. The data suggests there are many paths to connect with this group through flavor development and manufacturers should take note of this as the demographic seems to be the catalyst for change when it comes to rerouting the flavor lifecycles, according to Mintel.
Flavor Appreciation
"Chiles: Flavor, Not Fire," one of our Top 10 Trends of 2021, highlights consumer desire for fire has taken a back seat to a more nuanced appreciation of the complexity of pepper flavors, which can range from floral to fruity and smoky to sweet. Mintel data notes that consumer cravings for spicy flavors and complex heat are the catalysts for packaged brand innovation.
Ghost pepper, for example, has increased is presence on U.S. menus by 129% from 2015-2020. In October 2020, we saw Dunkin' add a spicy ghost pepper donut to its menu, Burger Fi top its Spicy Fi'ed Chicken Sandwich with ghost pepper honey and Blaze Pizza layer ghost pepper chicken meatballs on its Blazin' Hot Chicken Pizza.
To date, Datassential places ghost pepper in its adoption phase with 69% of consumers saying they know it and 23% having tried it. While it is most common at restaurant chains, ghost pepper has penetrated CPG innovation including store brand products. Meijer last year, for example, released its Ghost Pepper Salsa & Lime-flavored tortilla chips.
Other emerging flavors for retail to watch include turmeric, masala, za'atar and guava, to name a few. Turmeric, for example, increased its presence by 17.8% on U.S. menus in the past year and Datassential predicts the spice to continue to grow in popularity over the next four years. This growth could be attributed to consumers looking for better-for-you ingredients as health and wellness play a bigger role in their food choices. Turmeric is said to be a potent anti-inflammatory and antioxidant.
Gochujang, za'atar and adobo are some of the least-familiar flavors for consumers and have yet to find growth in retail products, according to Mintel. Za'atar is a combination of dried oregano, thyme, and/or marjoram, with sumac and toasted sesame seeds. The spice mixture is in the inception phase with only 19% of consumers reporting they know it and 9% having tried it, but Datassential predicts its presence will continue to grow over the next four years.
Consider adding za'atar to a comfort food, which is especially important right now as consumers look for security and consistency during these uncertain times. Starbucks features herbed chicken with za'atar spice in its Za'atar Chicken & Lemon Tahini Salad. While still a lesser-known spice, za'atar can also be found in retail in a variety of products including Levant Za'atar Chips, which are available at World Market. The chips combine consumers' need for comfort food with their desire for a sense of adventure as they claim to give consumers "a taste of the Mediterranean."
At Synergy Flavors, our customized creations are responsible for the bold and memorable flavors that make your products customer-preferred. Experience our flavors in action!
Schedule a call today for your personalized demonstration and virtual tasting.
insights