Our Brand Story: Sustainable Sourcing and Ethical Practices of Procuring Vanilla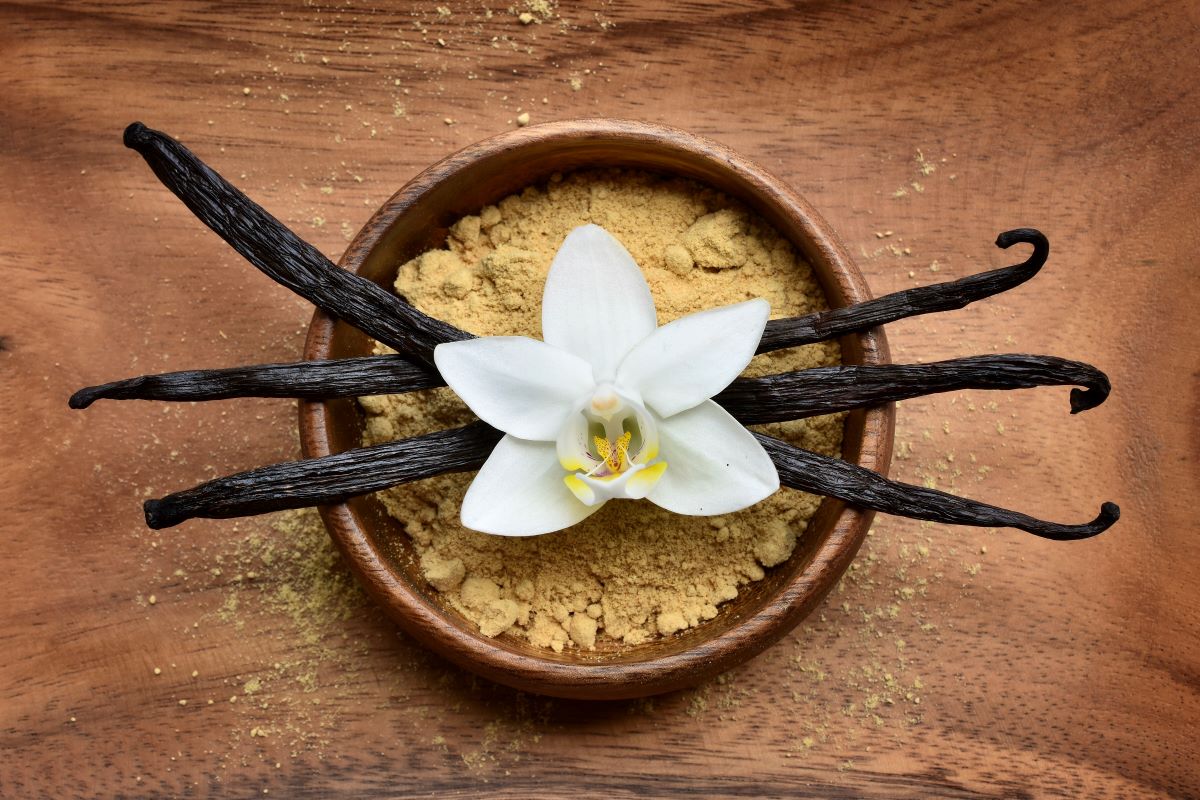 Building meaningful connections with consumers starts with telling your brand's story. It should communicate why your company exists and its values, thereby building trust with your target audience. The key to being effective at making a connection is to stay relevant to stakeholders' passions. 
According to Marketing Dive, 64% of consumers prefer to buy from companies with a reputation for purpose as well as profit. When consumers feel connected to brands, more than half say they will increase their spending with that brand, according to Sprout Social.  
To stay connected with our internal and external stakeholders, Synergy Flavors conducted our first materiality assessment earlier this year which helped us identify sustainability issues and priorities of both our employees and customers. Materiality assessments are foundational to a sustainability strategy and help begin conversations about expectations and capabilities, said Karleen Kordas, senior sustainability analyst Synergy Flavors.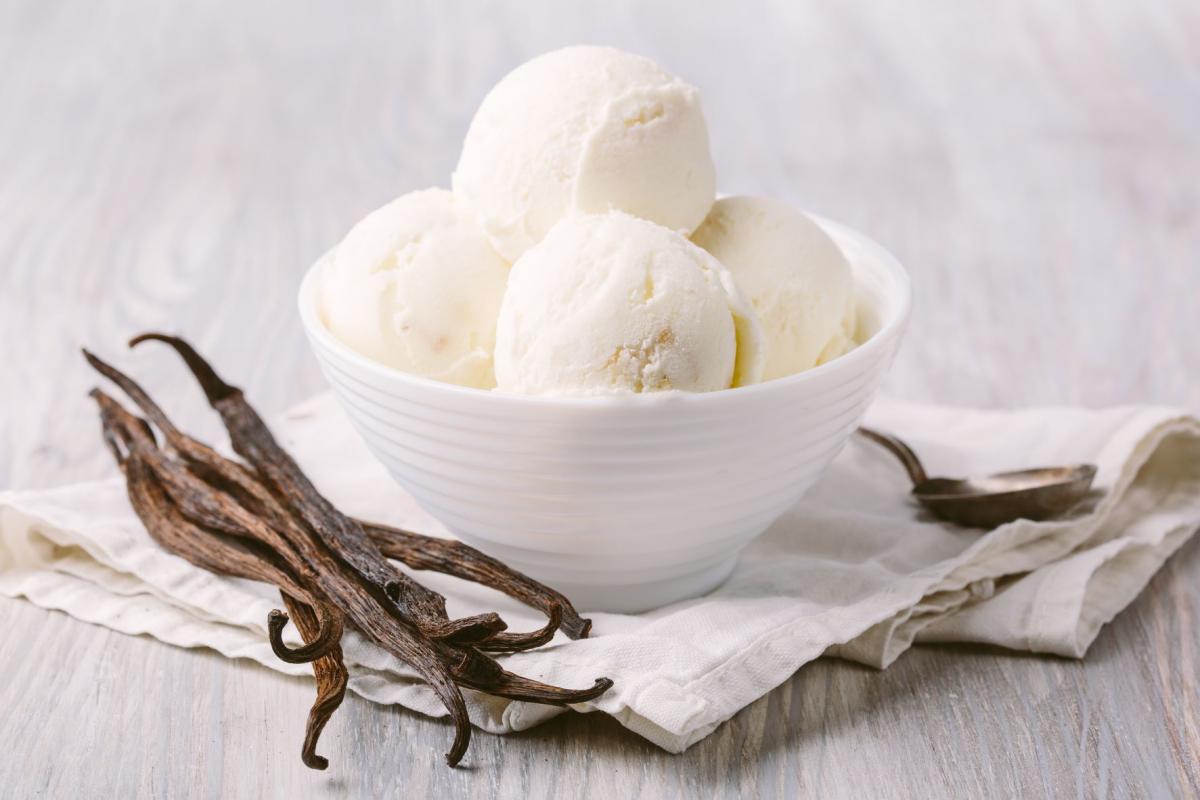 "From this, we determine the most significant risks and opportunities for the organization relating to environmental, social and governance issues," she explained. "Key findings indicate that transparency, natural resource use, biodiversity and human rights are important focal points for our emerging strategy." 
The assessment helped us determine which of our ingredients are the most critical to the business in terms of volume or value, and which carried the highest risk of being associated with ethical or environmental issues. Not surprisingly, vanilla sourcing and care for our vanilla suppliers were reaffirmed as a key area of focus for Synergy's global sustainability program and values-driven supply chain practices.  
"The feedback is important for vanilla for many reasons, including mitigating climate-related risks, biodiversity and deforestation in Madagascar, ensuring farmer well-being, and sourcing and supply chain transparency," Kordas notes.  
When purchasing our Madagascan vanilla, our brand story becomes part of yours. At Synergy, vanilla sourcing and care for our suppliers have always been top priorities. As demand increases for vanilla-flavored products, we continue to work harder to ensure our vanilla is sourced ethically and sustainably.  
This is us. Our brand story. Our values.  
Responsible Sourcing: A Look into Our 

Sustainable

 Supply Chain
Synergy Flavors procures vanilla beans through sustainable sources that prioritize the well-being and livelihoods of vanilla farmers and their families. We work only with suppliers that use traditional curing methods, which promote environmental and economic benefits in the community.  
By focusing on traditional curing methods, we are helping extend seasonal employment for farmers and preparers while improving the quality of the vanilla we source. These actions, coupled with our continued commitment to providing educational opportunities for local children, increase the likelihood that vanilla will remain a key source of income for Malagasy farmers. 
Generational relationships, built over decades of collaboration and widely varied market conditions, are at the heart of our trusted network of partners in the SAVA region of Madagascar. For decades, Synergy has worked with our suppliers to set high-quality standards and expectations for the life cycle of the vanilla beans we purchase.  
Synergy's relationship with our local processer enables us to have more control over the quality and consistency of the curing process. Our partner purchases vanilla direct from the farmer cooperatives as fresh, green vanilla beans that are collected and then brought back to the facility for quality control and sorting before the traditional curing process begins. This enables us to manage every aspect of the curing process from "green to fully cured." 
Every lot of vanilla beans Synergy purchases is subject to rigorous analytical and organoleptic testing by our team of vanilla evaluation experts. Our experts ensure the quality of the beans and extracted vanilla is up to our exacting standards before a purchase is even made.  
Visiting 

Madagascar

:

 

A

 Sensorial Experience of a Lifetime
In 2016, Synergy Flavors President and CEO Rod Sowders visited Madagascar for the inauguration of the first school we helped build in Besopaka. Synergy Flavors has since helped build nine schools in Madagascar in partnership with the Madagascar Development Fund, providing 2,800 students with educational opportunities.  
"By building schools in areas that lack a direct avenue to education, we are creating a strong foundation for Malagasy children and driving transformative change throughout the entire community," Sowders said. "This initiative is a way for Synergy to give back to the underserved community of vanilla growers and processers who have been at the heart of our success for decades." 
Synergy Flavors team members Scott Manion, associate director of procurement; Joe Reynolds, flavor chemist; and Paulette Lanzoff, former technical director and flavor consultant, made a second trip to Madagascar in 2018 to establish personal connections with farmers, visit different growing operations and observe the curing process. The team toured a traditional village farm where beans are cured for the gourmet market, a plantation operated by vanilla processers and a cooperative village farm deep in the jungle.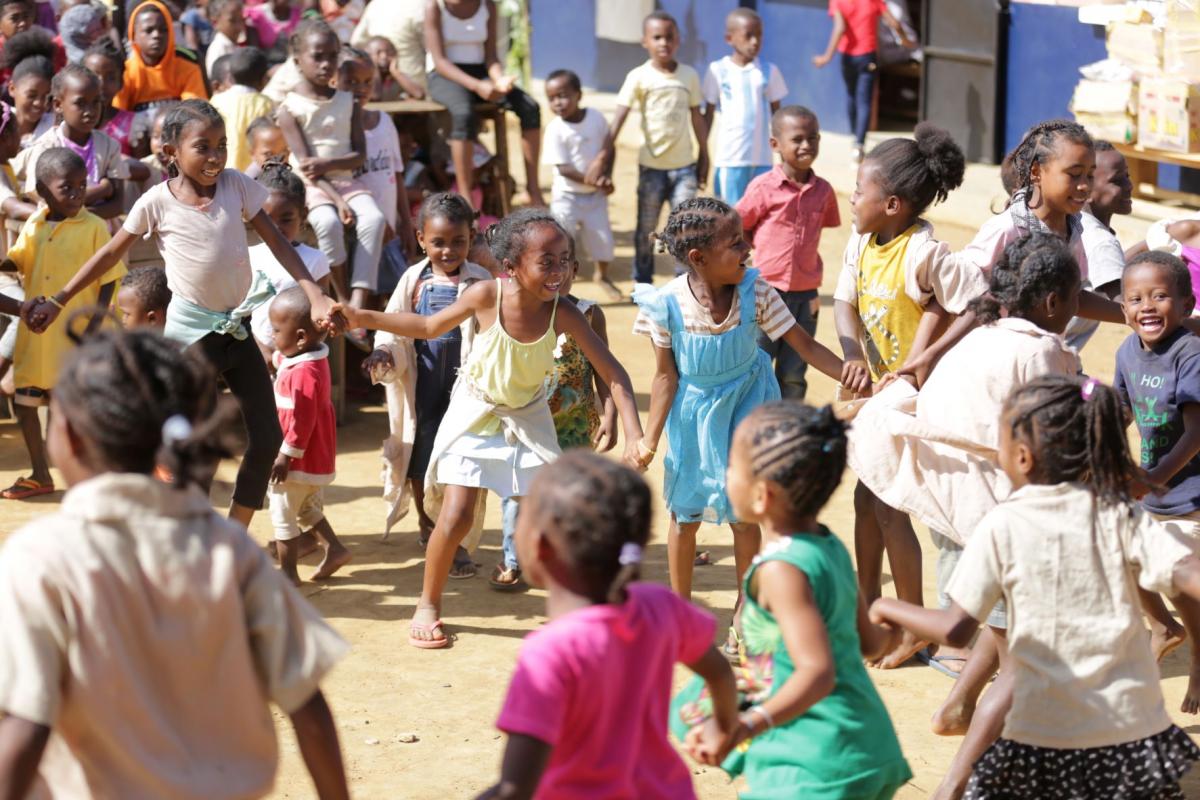 Lanzoff remembers the trip was "amazing." She had worked with and studied vanilla for more than 40 years, but never had the opportunity to visit Madagascar until this trip. While reading about vanilla, working with beans and tasting various extracts was informative, actually being there and seeing the way vanilla is processed was enlightening.  
"The sensorial experience, the overwhelming fragrance of vanilla curing was both exhilarating and calming," Lanzoff said. "The amount of hand labor that goes into processing was truly something to see – the workers actually massage the beans to encourage full development of the flavor by stimulating the enzyme contact to the precursors." 
In addition to experiencing the curing process firsthand, Lanzoff said her favorite part was meeting the people of Madagascar.  
"The poverty and lack of resources are staggering, but the people are friendly and appreciative and enjoy life," she said. "One story I've told several times is when we were packing to leave, a boy about seven years old was watching us intensely. I remembered I had a punching bag balloon in my knapsack and as I blew it up and showed him how it worked, he smiled widely. When I gave it to him, he radiated pure joy and ran off to show his friends. It made me wish I had brought more and sad when I realized it would someday deflate. That story still brings tears to my eyes."  
Additional trips to Madagascar have been discussed, but COVID-19 required us to press pause on those for now.  
A Century of Expertise

: Partnering with the Vanilla Experts

 

 
With more than a century of vanilla expertise at Synergy Flavors, we combine 21st-century technology with traditional artistry to provide you with the finest vanilla flavoring and extracts. Combining our extraction techniques with sensory analysis expertise, we offer a wide range of customizable vanilla extracts and natural flavorings based on marketing-leading profiles.    
We are equipped to respond quickly to your challenges and meet your formulation needs with our extensive technical expertise and cutting-edge facilities. We offer customizable ingredient solutions from pure vanilla extract to artificial to fit your specific label needs and pride ourselves on sustainable sourcing and cost savings.   
Whether you require a Madagascan pure vanilla extract for a creamy cheesecake or an Indonesian smoky profile for a luxury ice cream, our technical experts will work with you to develop a tailored solution to meet your exact requirements.    
Our vanillas are available as pure vanilla extracts or as vanilla flavoring in powder or liquid forms. The range includes options that are clean label and derived from natural, organic sources. Contact us today to learn more about vanilla or request a sample. 
insights