Inspiring Trends 2021-2022: Connected During the Holidays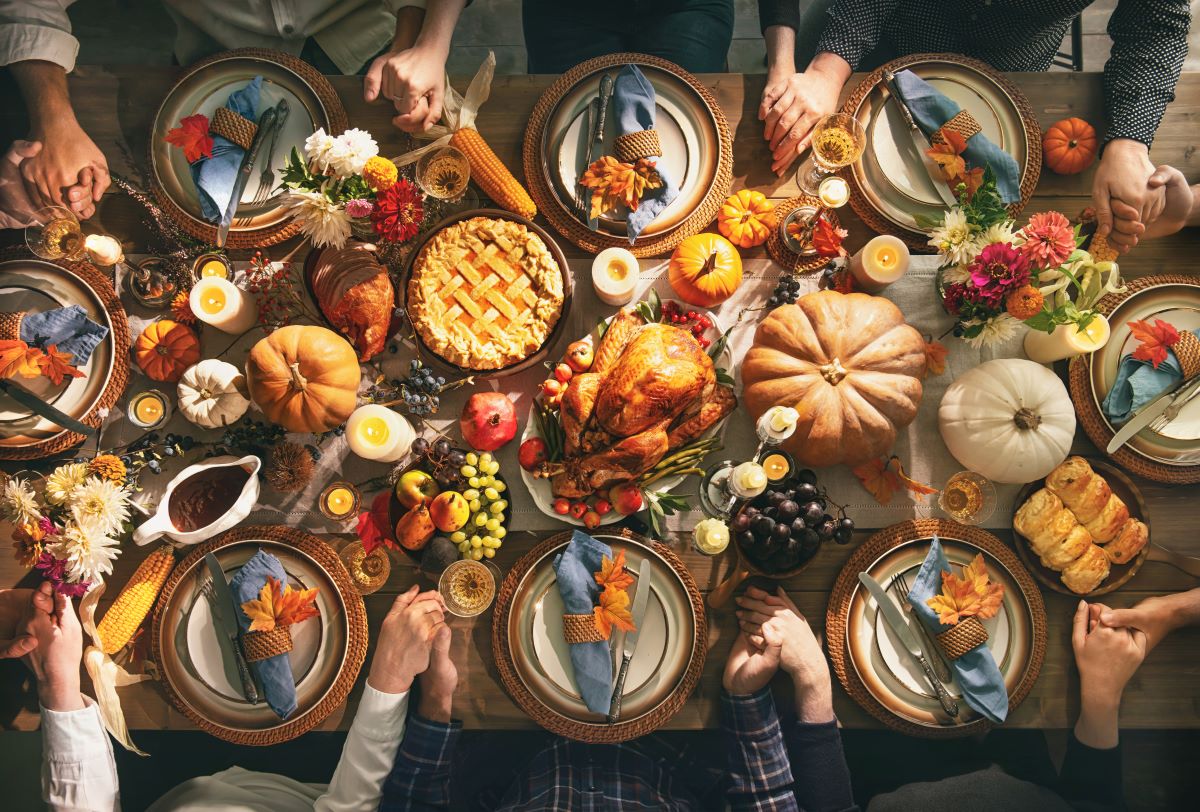 To say the holidays looked a little different last year would be an understatement. After spending most of the year isolated from friends and family, we all wanted to reconnect and celebrate during the holidays. Unfortunately, that didn't happen, or it came with a lot of stress. 
It's naïve to think everyone celebrated only with the people in their household, but the pandemic was always front of mind whether you played it safe or gathered with friends and family. What is normally a joyous season filled with togetherness turned into one of worry filled with anxiety, stress and hard decisions.  
A year later, COVID-19 still plagues our lives, but we are figuring out how to live with it in our own ways. With Thanksgiving just two weeks away, plans are already in the works for most to reconnect with friends and family more confidently and get back to a somewhat normal holiday season.  
One of Synergy Flavors' Inspiring Trends 2021-2022, Connected, is all about human connection and interaction, which we are craving more than ever thanks to the pandemic. Reconnecting with friends and family this holiday season will provide an opportunity to both create and evoke memories, which brings us closer to our families and other times and generations. Food and drink can offer a connection between generations as we spend more time with our families, cooking with mom or grandma, for example.  
Under the overarching theme of Connected are two sub–trends that embody the consumer mindset perfectly during this time of year: modern nostalgia and valuable essentials.   
Modern Nostalgia
Food consumption is one area that's most likely to remind us of our past, according to Research Gate. The holidays are all about reminiscing together and that usually happens around the dinner table or in the kitchen making food.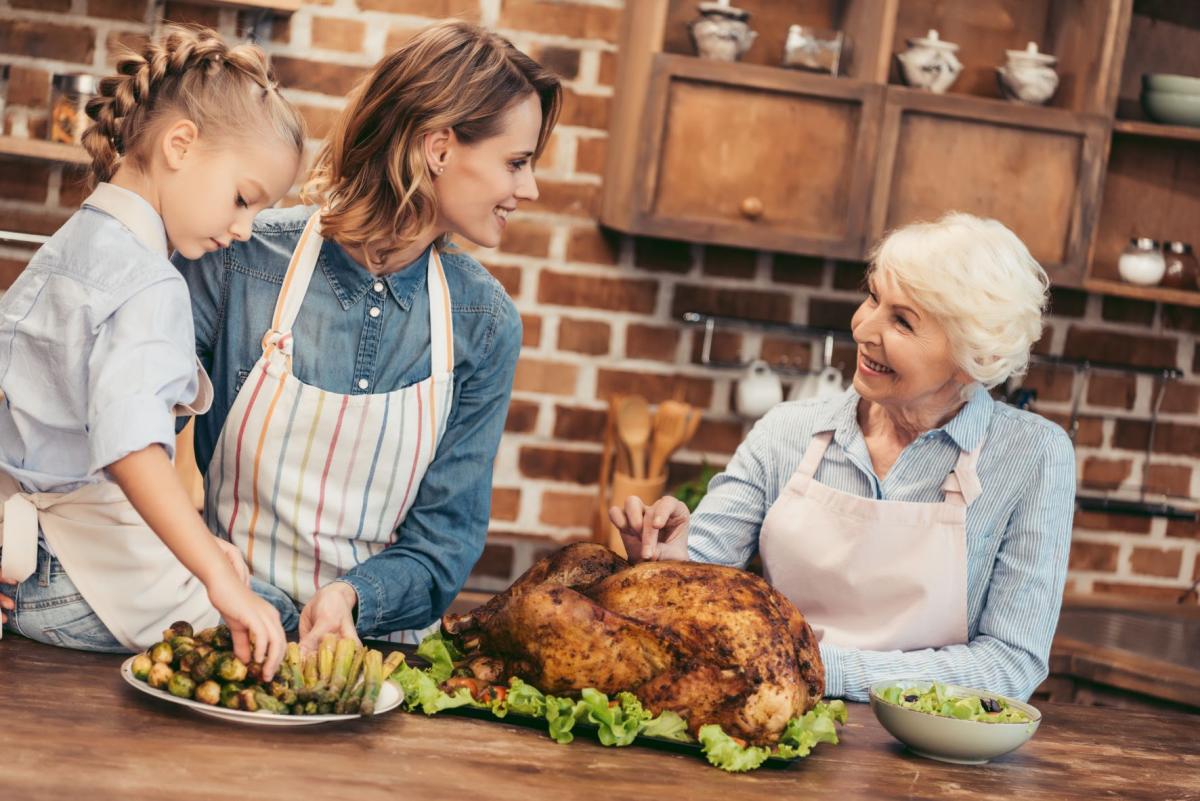 Does anyone else get reminded of the first Thanksgiving they hosted? Maybe it's because the mashed potatoes ended up splattering more kitchen cabinets than dinner plates that year, but this is one example of how nostalgia creeps in annually in our kitchen. The incident won't be lived down until the next cooking fail in front of the entire family and even though we're reminded of it often, the important part is who was there laughing, and the memory made. 
Speaking of memory lane, modern nostalgia has become one of the biggest consumer trends since the pandemic began. Nostalgia comes in waves, particularly at times of uncertainty. In October, Google Trends announced the 1990s have overtaken the '80s as the decade everyone is most nostalgic about now. Inquiries of all things '90s represent 31% of all decade-related searches. The '80s follow closely at 29%.     
Nostalgic flavors have become a strong purchase driver as consumers seek reminders of less stressful periods of their lives. Retro food brands or formats can transport them back and engender a sense of calm, according to Mintel. And who doesn't need more of that, especially during the holidays?  
Classic flavors of the past don't have to mean traditional. Consumers are not afraid to try new things as some state that experimenting with new dishes is their hobby. But offering the reassurance of a familiar flavor can be a major draw "for old times' sake." For example, familiar flavors are being reinvented in the market, like hot custard tart, cherry bakewell vodka, parma violet cheese and campfire espresso martini.  
Sweet nostalgic flavors can take consumers back to their childhood, reminding them of the simple pleasures of their younger years. Pepsi offered its customers a sense of comfort and nostalgia last year when it launched the limited edition Apple Pie-flavored Pepsi, which also targeted trends for at-home baking during Thanksgiving.  
Other sweet nostalgic flavors include birthday cake, Dunkaroos New Frosting Tokens returned last year and Good Humor Viennetta vanilla frozen dairy dessert cake reemerged in the U.S. this year, 30 years after it was discontinued, according to Food & Wine. 
Vanilla, both classic and sweet, is considered the world's favorite flavor because of its subtle yet intoxicatingly sweet, creamy and floral notes. In fact, vanilla ice cream is a freezer staple at Thanksgiving for apple pie à la mode that takes us right back to childhood.  
Synergy Flavors procures vanilla beans through sustainable sources that prioritize the well-being and livelihood of vanilla farmers in Madagascar and their families. Madagascar is the No. 1 producer of the classic vanilla flavor most U.S. consumers know and love.  
With more than a century of vanilla expertise at Synergy Flavors, we combine 21st century technology with traditional artistry to provide you with the finest flavoring and extracts. Our vanillas are available as pure vanilla extracts or as vanilla flavoring in powder or liquid forms. The range includes options that are clean label and derived from natural, organic sources. 
Contact us today to learn more about vanilla and request a holiday gift box.  
Valuable Essentials
Under each trend theme are important focus areas that dive deeper into the consumer mindset. Connected looks at the importance of nostalgia, as well as valuable essentials, which includes classic items and cupboard essentials. Like the feelings of safety and security that nostalgia brings, so too does knowing your cupboard is stocked and you can feed your family.  
During uncertain times, consumers become more focused on minimal consumption, shop for essentials and look for the best value. Last year, those shopping patterns were triggered by COVID-19 lockdowns. This year, shopping patterns are a little different as several factors are in play, threatening holiday meals. As a result, we will be paying more at the grocery store and if you didn't shop early, you might not find the classic Thanksgiving dinner staples.  
Turkey, cranberry sauce, sweet potatoes, wine and dinner rolls are more expensive and scarce this year because of the cost of shipping materials, delivery disruptions and higher consumer demand, according to CNBC. According to a 2021 Wells Fargo report, the cost of a turkey between eight and 16 pounds has nearly doubled since 2019 because of increased demand and lower production. 
Food and drink shortages will carry into December and longer, so advanced planning and stocking the cupboards will be essential to hosting traditional holiday meals. But adding extra padding to your pantry with canned goods, value packs and budget-friendly items will also aid in those feelings of safety and security as shortages and prices increase at the grocery store. "We're going to continue to see price increases, probably for the next two years or so," said Phil Lempert, analyst and food trends expert known as the Supermarket Guru.  
Trending mainstream flavors that are sure to be a welcome staple in any household include chocolate, strawberry, vanilla, cheese, butter, barbecue, chicken, smoke, beans and chili.  
Follow us on LinkedIn to stay up to date on the latest trends. Contact us today if you're ready to connect and learn more.  
insights