Inspiring Trends 2021-2022: Adopt the Pace of Nature: Our Bodies Are Our Gardens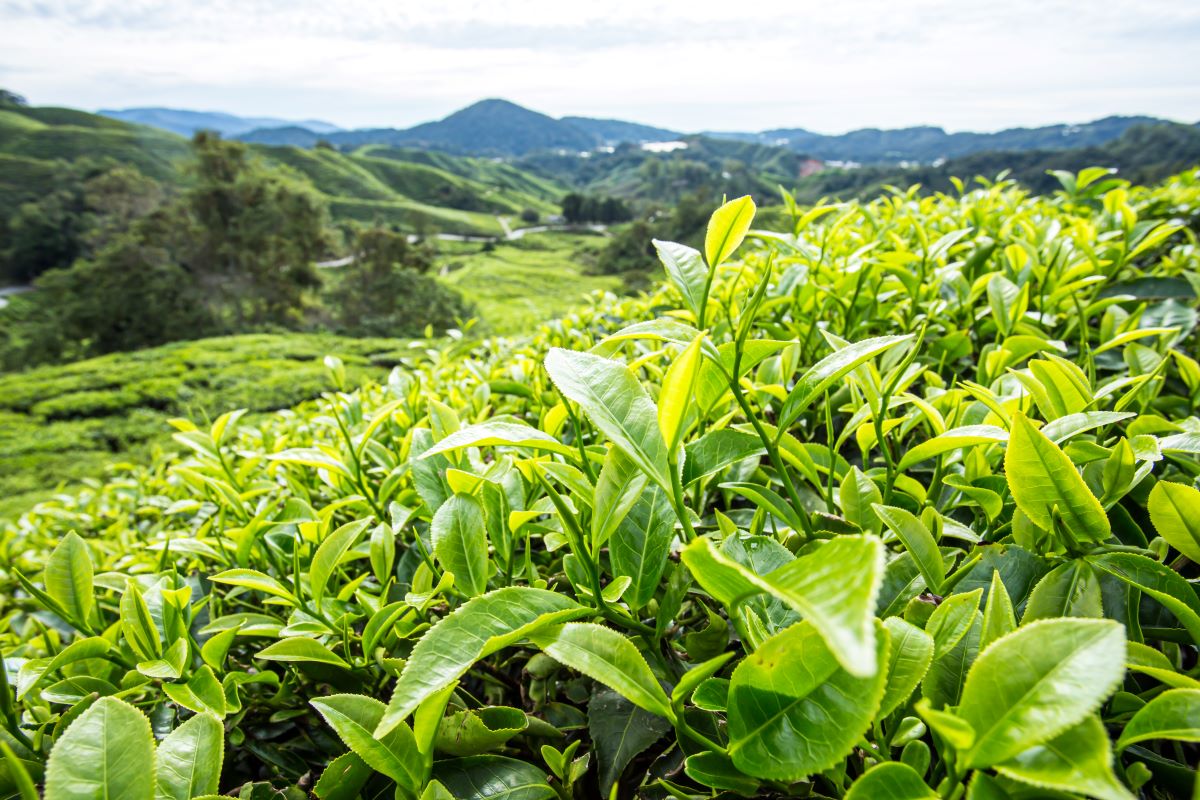 Gone are the days of fad diets as more consumers recognize what they put in their bodies impacts how they feel. The concept of personalized nutrition has staying power for the long term and became especially important during the coronavirus pandemic when people began seeking ways to take better care of their bodies. 
Since the outbreak of COVID-19, Mintel's Better for You Eating Trends, US (Nov. 2020) reports 37% of U.S. consumers have prioritized healthy eating, 47% changed the type of basic groceries they buy, and 64% selected more nutrient-dense foods. Better-for-you brands have an opportunity here to highlight functional ingredients that packaged foods contain and become a tool to help consumers feel more in control of their health and wellness.  
Consumers are looking to nourish themselves with nutrient-dense foods and are seeking out health benefits such as strengthening the immune system, as well as gut and eye health. They are looking to feed their bodies through products with probiotics, high protein foods and antioxidant-rich ingredients. 
Today, there is a greater emphasis on the ingredients in our food and what the health claims are rather than what has been removed. This shift in focus is evidenced by the decline in traditional claims consumers once sought like "cholesterol free" and "low fat" while protein, antioxidants and probiotics are getting a boost.  
Physical health will continue to be one of the biggest concerns for consumers going back to a post-pandemic normality and is the focus of the sub-trend – Our Bodies Are Our Gardens – which falls under our first theme of Adopt the Pace of Nature in the Inspiring Trends 2021-2022 program. 
Building a Strong Immune System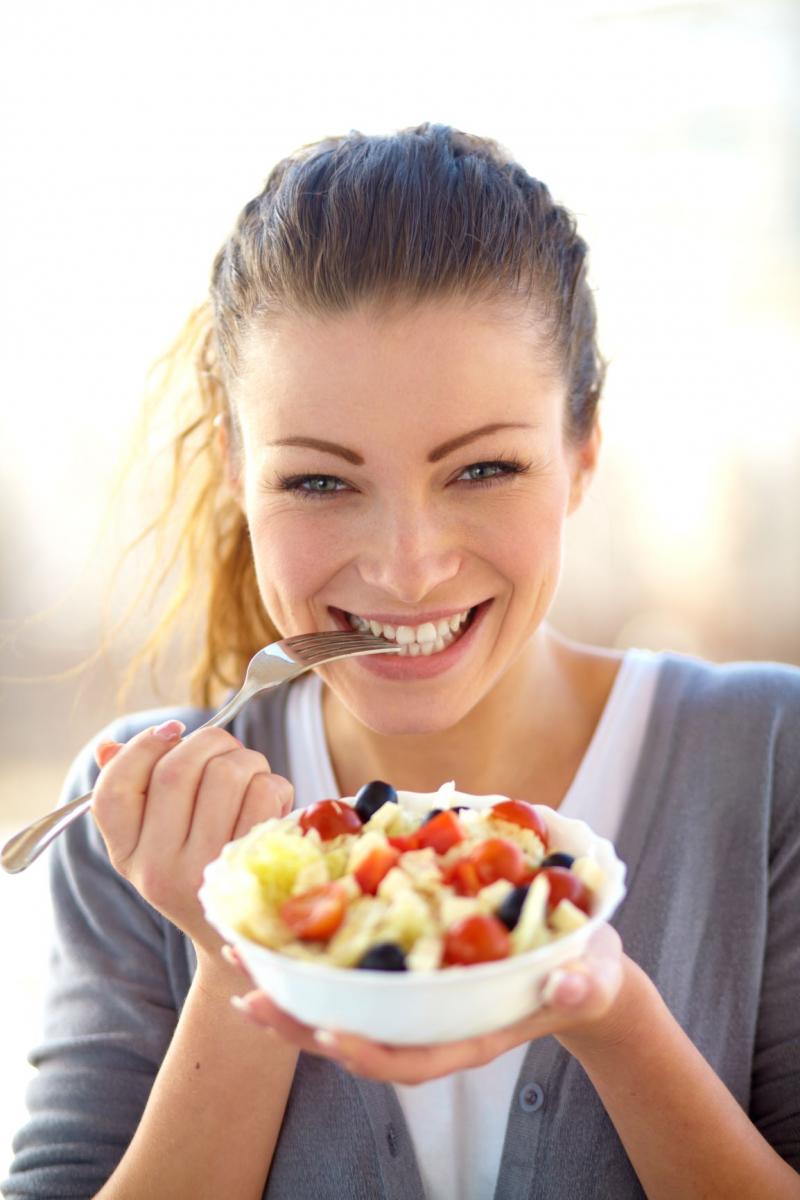 Products with immunity claims have become extremely important to consumers. In fact, 86% of U.S. consumers agree that eating healthy is important for a strong immune system, according to Mintel's Better for You Eating Trends report. While this was important to consumers prior to COVID-19, the pandemic brought immune health to the forefront of consumers' minds. While lockdowns have been lifted, the need for strong immunity and products to help boost the immune system will not go away anytime soon. 
The market shows 25% growth in new product launches with immunity claims being introduced across many categories. A few examples include Langers' ImmunBoost that combines orange juice, tangy lemon and ginger, emphasizing 1,000 milligrams of vitamin C per serving; Sunwink's Immunity Berry Tonic which is crafted with goji berry, elderberry and ginger that claims to "supercharge" your immune system; and Purely Elizabeth's Chocolate and Sea Salt + Probiotics. 
Citrus flavored products are most popular with immunity claims. Combining citrus with berry or botanical flavors can help create a more sophisticated flavor profile. Nature's Garden recently expanded its line of better-for-you products with Immune Booster Fruit Balls, a plant-based snack full of ingredients such as probiotics, elderberry and vitamins C and D that claim to support a healthy immune system. 
Recognizing consumers' needs for functional ingredients, we recently created a honey lemon-flavored latte featuring moringa, a type of tree found in India and Asia, as well as other tropical climates. Moringa said to be an "adaptogenic" ingredient, which means it adapts to what your body needs to promote physiological homeostasis. Sources claim moringa leaves have higher anti-inflammatory properties than other superfoods like turmeric and kale. It is also said to be a good source of calcium, iron, vitamin A and is packed with antioxidants.  
While functional ingredients like moringa are loaded with health benefits, they can also present off-notes. Moringa, for example, is known to be very bitter and one of the more difficult better-for-you ingredients to mask and flavor. Contact us for a tasting demonstration to see how our masking capabilities transform that less-than-desirable taste into a refreshing honey lemon-flavored latte, offering all the health benefits and none of the bitterness.  
More than a quarter of adults aged 18 to 44 say they consider protein content when planning their meals. Protein really gained mainstream prominence when Greek yogurt was introduced in the early 2000s. Since 2015, product launches featuring protein claims have doubled. 
Today, we see protein across all types of products and its role in muscle recovery has become more mainstream for consumers. Examples we are seeing in the market include: Hesper Farm Skyr Yogurt – Annabel's Limited Edition Yorkshire Strawberry offers nine grams of protein per serving; noosa's blueberry yogurt which boasts 11 grams of protein and highlights that 45 blueberries go into each eight-ounce tub of noosa; and Prozis' XXL Protein Shake offers 50 grams of protein and comes in a variety of flavors like chocolate, strawberry, vanilla and caramel.  
Vanilla, chocolate and strawberry flavors are typically seen in products with protein claims. But there is room to combine other flavors to these traditional flavors to help make these products stick out.  
The appeal of plant-based protein continues to increase, and the main reason adults are incorporating these foods into their diet is to be healthier. This sentiment is highest among people aged 18 to 44. Better-for-you brands like Life Cuisine are aiming to please consumers seeking protein from both animal- and plant-based sources. The brand offers frozen meals that cater to plant-based, low carb, gluten-free and high protein lifestyles.  
Protein powder manufacturers are also getting personal, allowing consumers to customize protein powder to their individual needs. Gainful, for example, offers an in-depth interactive quiz that yields a personalized plant- or dairy-based protein blend with six flavor options, based on body proportions, fitness goals, intolerances, and other lifestyle measures such as sleep duration.  
With a steady stream of consumers looking to increase the protein in their diet without sacrificing taste, it's clear there is significant opportunity for manufacturers to target the segment by offering protein fortified beverages that put taste at the forefront. 
Synergy's authentic dairy taste and flavor solutions can be used to improve the flavor profile of a range of dairy-based proteins including whey protein concentrate, isolate or blends. Sensory data has shown that our range helps mask unpleasant protein off-notes, enhances creamy taste and texture, delivers indulgence and enhances desirable flavor. 
Gut health is another claim that consumers find appealing. While not a new claim, it has evolved from products that contain probiotics to those that promote overall digestive health. According to Mintel's Digestive Health report from August 2020, "a majority of adults attribute an increase in digestive health concerns since the start of COVID-19 to heightened feelings of stress and worry." 
Because of this, consumers are seeking ways to gain control of their health and are using functional ingredients in food and beverage to relieve physical discomfort. The Digestive Health report shows 40% of adults are interested in digestive health products that also improve immune system strength. Between 2015 and 2019, the market saw a 25% increase in product launches that feature digestive health claims. 
Most digestive health claims started in dairy but are now moving to more categories. For example, Shubh Saanjh Chai – Good Evening Tea is a digestive tea designed for the evening. The blend includes mint, ajwain, fennel, and shankhpuship blended with Darjeeling green. Kellogg's Off the Grid Protein Waffles boast 12 grams of complete protein, which is said to provide the building blocks of muscle and digestive enzymes.  
Chocolate, strawberry and vanilla flavors remain popular core flavors for digestive health products. We are seeing emerging flavors like cheese, coconut, and roasted or toasted nuances make their way into the category.  
Eye health is a newer claim to the scene and has become increasingly more important as we spend much of the day staring at screens. Product launches featuring eye health claims have grown 40% since 2015 and are mostly seen in dairy, cereal and snacks. 
Twnlab's ocuguard blutein gummies claim to provide digital eye health, citing that while the average adult spends more than 10 hours per day on digital devices, staring at devices for just two hours can lead to headaches, eye strain, blurred vision, back pain and dry eyes. Fit & Flex granola claims to be loaded with nutritional benefits, including iron for immunity and vitamins A and C to help take care of your eyes.  
Products claiming to promote eye health are often plain or unflavored, but we are starting to see chocolate, apple and blueberry emerge as new flavors. 
If you're ready to learn how Synergy can help your products appeal to the Our Bodies Are Our Gardens trend, contact us today. Next month, we'll be taking a look at Breathe Deeply, the second sub-trend under the Adopt the Pace of Nature theme that focuses on creating a balance within the mind through food and drink.  
Don't forget to follow us on LinkedIn to be the first to read more about each of our Inspiring Trends!  
insights