Inspiring Trends 2021-2022: Adopt the Pace of Nature: Breathe Deeply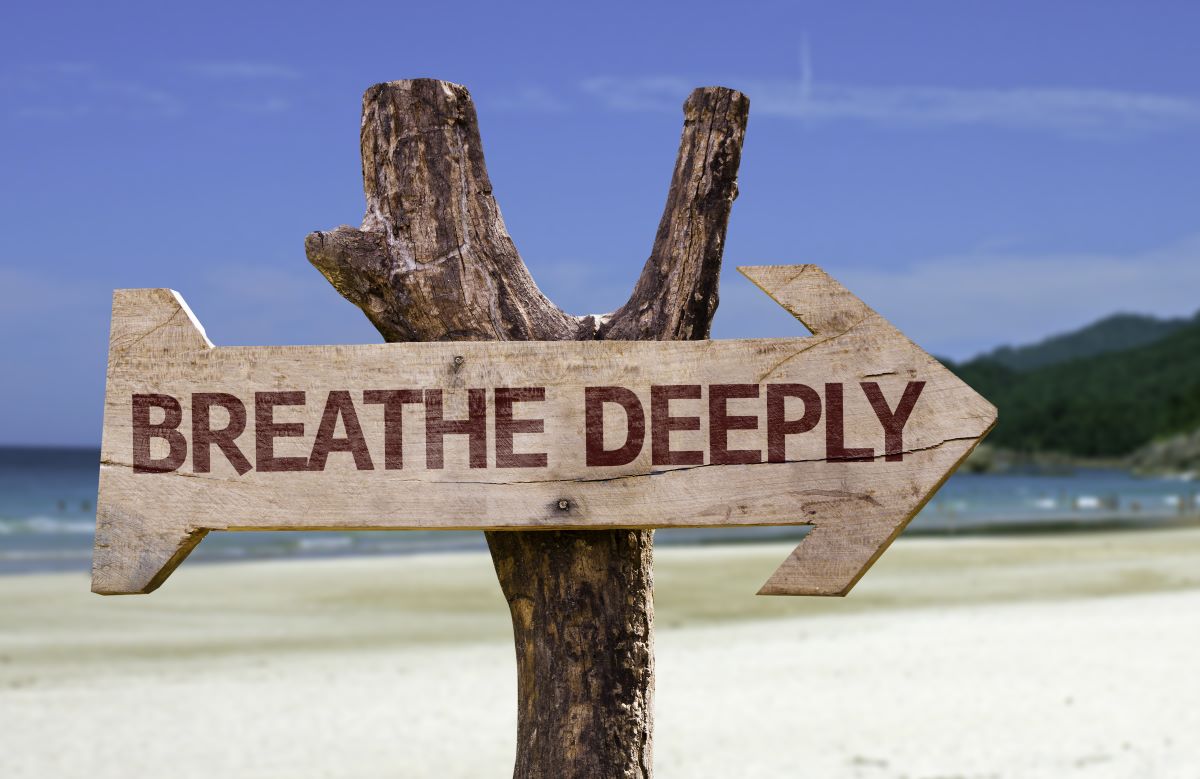 The overarching theme of adopting the pace of nature is about slowing down and focusing on taking care of your mind, body and overall wellbeing, with a pace in harmony with nature.
Globally, the pandemic has put health at the forefront of consumers' daily lives as we seek to integrate well-being experiences into all aspects of our lives. The notion of healthy living today has completely changed and will continue to evolve in the future as consumers look for an even greater sense of well-being. People have become much more proactive about their health, thinking more long-term. 
According to Mintel, 51% of adults in the UK have used some form of health technology, including health, exercise, nutrition and meditation apps in the past year, and 59% of Chinese adults say that exercising has become a higher priority to them since the COVID-19 outbreak.  
The pandemic has also forced consumers to slow down and pay attention to their mental health. FMCG Gurus reports 61% of U.S. consumers said the pandemic caused them concern for their mental health. And according to Mintel, 73% of U.S. consumers who experienced a mental health disorder in the past year have diagnosed themselves.  
Mintel's Wellbeing 2021: Health Undefined report suggests adults need a new framework for processing emotion and mental health concerns. It adds that the stage of openly talking about mental health is expanding. Most recently, Prince Harry and Oprah Winfrey co-created a docuseries called "The Me You Can't See," which focuses on the importance of mental health and what it's like to struggle with it.   
Brands can partner with healthcare experts and design a new framework for mental health conversations to be a source of encouragement. The three areas of mental health we notice brands are focused on include helping consumers fight fatigue, achieving greater focus and emphasizing relaxation.  
Fatigue is something we've all experienced. The culprit is often not getting a good night's sleep because our brains are in overdrive thinking about an upcoming event, work deadline or a personal to-do list. Pandemic fatigue, on the other hand, is unique in that it can leave you feeling tired physically, mentally and emotionally.  
Dr. Carl Lambert, MD, assistant professor of family medicine and director of the Family Medicine Leadership Program at Rush University Medical Center in Chicago explained to the American Medical Association that COVID-19 fatigue feels like "you're tired in your soul – emotionally, psychologically, socially, spiritually, you are just tired and not motivated." 
The past year-and-a-half has left many people feeling exhausted because they've been operating in a near-constant state of stress and uncertainty, according to Scope, Stanford Medicine's blog. 
"Mental health has been suffering and it's partly that loss of social connection, but it also stinks to be inside all the time and makes sense that COVID fatigue is hitting," said Dr. Anna Yap, a third-year resident in the UCLA-Ronald Reagan/Olive View emergency medicine program. 
In addition to hoping things will get better, food and drink brands are looking to help consumers combat fatigue, whether traditional or pandemic induced. Since 2015, the number of products with fatigue-fighting positioning has increased 200% with more than half of those products being healthcare-related.  
As more food and drink brands look to include functional ingredients, formulators are meeting consumer needs by including key vitamins and minerals alongside natural sources of energy for a pick-me-up throughout the day. This offers great opportunity for tea in the future because of its known health benefits and light, natural caffeine content. 
Products in this category are traditionally plain or unflavored, but we are starting to see fruit flavors emerge in the fatigue-fighting category with botanicals adding an extra level of flavor complexity and natural connection for new products entering the space. Some recent product launches include Tropicana Plus Viva Vitality, Vitabio Cool Pétales and PG tips Plus Caffeine.     
Achieving Greater Focus
In addition to and overlapping the fight against fatigue, consumers are also struggling with focusing. With the busy lives consumers lead and additional concerns brought on by COVID, consumers are having trouble focusing on the task at hand. 
This has consumers seeking products that help achieve greater focus and offset the impact stress has had on us collectively over the past year. Since 2017, we have seen a 67% increase in focus-related product launches, mainly within the healthcare and hot beverage market categories. 
Like fatigue-fighting products, new food and drink products entering this category are exploring fruit flavors, offering new taste experiences to consumers who are looking for assistance with increasing their ability to focus throughout the day. This area of innovation will likely prove fruitful for coffee as a natural stimulant and rosemary with its links to improved memory function and concentration.  
As weeks of working from home evolved into a new normal for the global consumer, shutting down and establishing a new work-life balance has become just as important as staying focused throughout the ever-growing workday. Stress continues to be at an all-time high for many people and consumers are putting greater emphasis on products that promote relaxation, mental clarity and improve sleep.  
According to Mintel's Health Management Trends report, millennials in the U.S. are the most willing to turn to health-related products and services for assistance if they benefit wellness needs, such as improved sleep and stress management.  
As a result, we have seen an increase in product launches that directly promote relaxation, primarily in the beverage category. Flavor profiles with a stress-relieving, calming and/or comforting association have proven successful, such as florals, herbs and other botanicals, as well as traditional, perhaps nostalgia type profiles like vanilla.  
Within our Breathe Deeply sub-trend under the overarching theme of Adopt the Pace of Nature, we have identified profiles that can help you connect with consumers on a deeper level, bringing them a bit closer to nature. These profiles include toasted coconut, chamomile-lavender, cocoa almond and malted chocolate.  
If you're ready to learn how Synergy can help your products appeal to the Breathe Deeply trend, contact us today. Next month, we will look at From the Inside Out, the third sub-trend under the Adopt the Pace of Nature theme that focuses on the links between diet and overall wellbeing.  
Don't forget to follow us on LinkedIn to be the first to read more about each of our Inspiring Trends!  
insights