Grab a Spoonful of Market Share with Plant-Based Ice Cream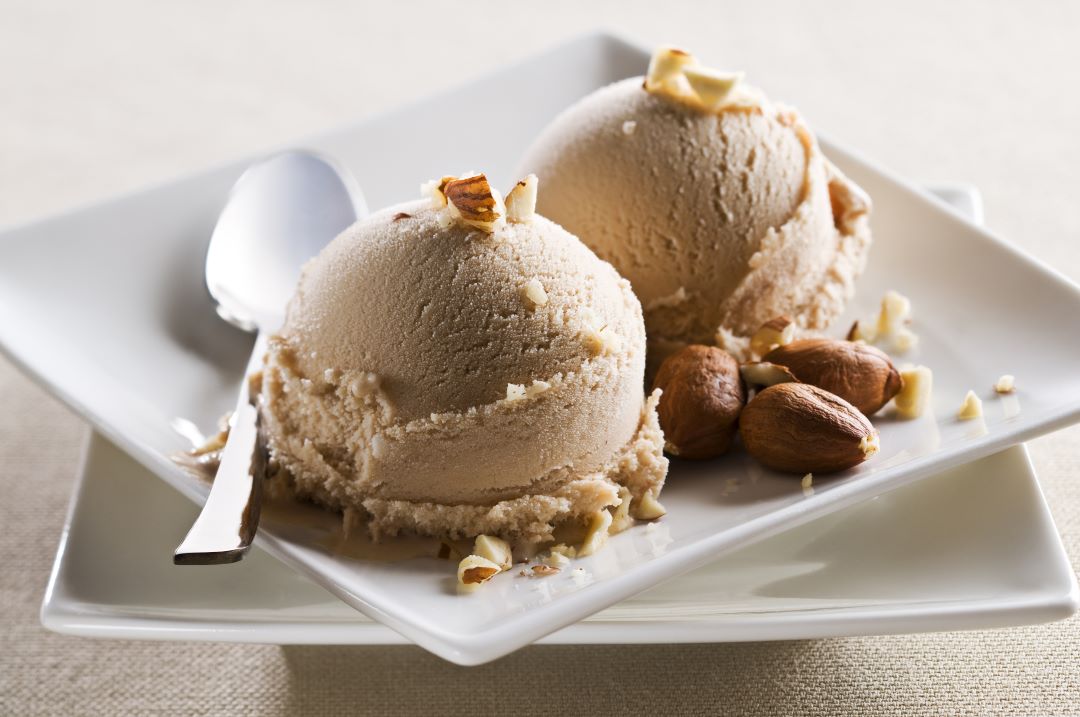 Prioritizing healthy eating and overall wellness remains a focus area for consumers. Nearly half of all consumers have changed the type of basic groceries they buy and 64% say they select more nutrient-dense foods since the pandemic began, according to Mintel's Better for You Eating Trends.
These dietary changes and a focus on healthier, sustainable living has resulted in the explosion of the plant-based foods category. According to Innova Market Insights' Ice Cream: Dairy and Dairy Alternatives in the US – May 2022 report, 15% of U.S. consumers claim to have increased their consumption of dairy alternatives over the past year.
The report also shows that 38% of U.S. respondents said they consume plant-based dairy for health reasons, followed by 24% who do so for the taste or flavor. Plant-based milk claims the greatest market share in alternative dairy and less than 20% of U.S. respondents are consuming non-dairy ice cream, which suggests greater potential for plant-based ice cream to reach more consumers.
Comfort and Familiarity Win in Plant-Based Ice Cream
To win market share in the plant-based category, brand familiarity and traditional flavors can make the average consumer more comfortable trying a product. Nearly half of all consumers surveyed by Innova said they feel more confident trying a new plant-based product when they know the brand and are interested in trying alternative versions of traditional or local cuisines.
According to Innova Market Insights, the top plant-based ice cream flavors are milk chocolate, vanilla, chocolate chip and peanut butter. The fastest-growing flavors are strawberry, cookie dough, vanilla bean and salted caramel. With vanilla and chocolate showing up as the top flavors in most new product launches, it emphasizes the importance of familiarity and comfort for consumers when exploring an unknown product category like plant-based.
Examples of recent plant-based ice cream launches in the market include Trader Joe's Oat Non-Dairy Frozen Dessert Sandwiches, Dream Pops 100% Plant-Based Vanilla Sky Bites, Ben & Jerry's Cookies on Cookie Dough Non-Dairy Ice Cream and Magnum Vegan Almond Bar.
Seizing Market Opportunity
The United States is the largest single market for plant-based ice cream new product development. While dairy-based products continue to be the most popular type of ice cream in the country, large dairy ice cream companies are entering the plant-based ice cream category.  In the U.S., non-dairy ice cream launches enjoyed 52.1% CAGR from 2017 through 2021.
At Synergy Flavors, we can transform your favorite dairy treat into a plant-based ice cream that tastes like the real thing and captures consumer attention. We enjoy applying our long heritage and experience working with dairy into delicious, appealing dairy-free experiences that mimic traditional dairy.
Creating a well-balanced profile for plant-based dairy is particularly challenging given the need to manage off-notes from both plant-based and fortification ingredients, as well as simulate the dairy taste and creamy mouthfeel of traditional ingredients. We are the go-to partner to help you overcome those challenges, from flavor and masking to aroma and mouthfeel.
Explore our plant-based dairy taste and market solutions to learn how Synergy can help set your non-dairy ice cream flavor apart from the competition. Contact us to get started innovating the next alternative ice cream flavor to add to your product line.
insights