Fall in Love with Confectionery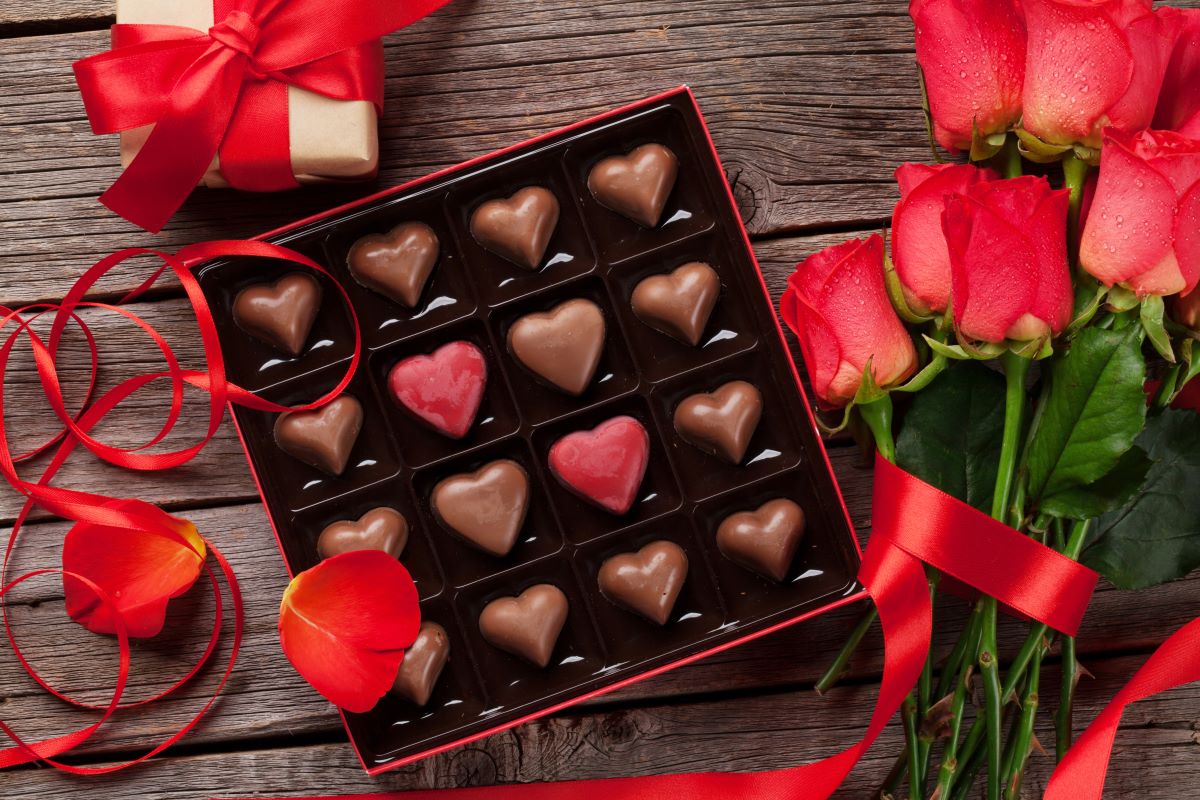 Valentine's Day has a distinctive smell. It's an intoxicating aroma of chocolate and flowers that kicks your endorphins into overdrive, making us feel euphoric and in love.
Researchers have found that cocoa, the main ingredient in chocolate, and phenylethylamine, a chemical in roses that give them their signature scent, stimulate the release of endorphins. It's no wonder these two are the most popular gifts for a holiday emphasizing love.
Our senses are powerful tools and while food and beverages must appeal to each one to be loved, taste is the most important to consumers. According to custom consumer research conducted last year by Synergy Flavors, 93% of consumers said taste is most important to love a food or beverage, followed by 73% who said the smell of a product.
Consumers associate many different types of foods with love but believe chocolate takes the crown. It is the most romantic, rich and indulgent in the confectionery market. According to reports, 58 million pounds of chocolate is purchased in the U.S. in the seven days leading up to Valentine's Day. Americans are expected to spend more than $2 billion in chocolate and candy for the holiday.
Valentine's Day is the first confectionery-centric holiday of 2022 and it got us thinking about what we should expect in the segment this year. Here's a look at our top five trends to watch in confectionery.
5 Confectionery Trends to Watch
1. Vegan Confections
Plant-based products are hot in every segment these days as consumers strive to be healthier. And the confectionery segment is no different as clean, minimalist candy bars are becoming increasingly popular. According to Mintel's Developments in "Other" Chocolate Types report, vegan chocolate launches have been slow to emerge but growth is happening in non-dairy milk chocolate. For example, Hershey's Oat Made Chocolate Bar launched in late 2020 and Cadbury's Plant Bar debuted in 2021.
2. Sugar Reduction
The conversation into whether consumers will actually adopt lower sugar varieties continues. Allulose and soluble fibers are trending ingredients in better-for-you confectionery to reduce calories and improve a product's taste. Manufacturers could look to reduce sugar without compromising taste by amplifying flavors and aromas.
Flavor performs differently in sugar than it does in artificial sweeteners. Synergy Flavors helps our customers by masking off-notes of Stevia or boosting the sweetness and adjusting flavors so they come through to the end consumer the same way they would in sugar. The best way to meet your consumers' needs is by reaching out to your flavor house to understand what your base needs, such as bitter blockers or maskers, to make a mouth-watering end-product.
3. Adding Alcohol
Now that Dry January is in the rearview mirror, we can turn our attention to combining alcohol and confections. In 2020, the liquid confectionery market size was $605 million and is expected to rise to $784 million by 2025. Gummy and chewy candies, as well as ice cream, has explored adult flavors, but an area of opportunity is alcoholic beverage flavors in hard candy.
4. Exploring New Textures
We expect to see cross-category textures this year as brands look to explore opportunities beyond the status quo. The brands mixing up textures include Ferrero Rocher which has launched a milk chocolate bar, Reese's snack cake and Skittles swapped its hard texture for gummies. Trending textures in confectionery include gummies and crunchy like Reese's stuffed with pretzels.
5. Gum
Want to freshen your breath and boost your immunity at the same time? By positioning gum as a way to achieve health benefits, we can see a revival of the gum category. Functional ingredients like vitamins, minerals, caffeine or those that promote dental care will help consumers gain health benefits without incorporating new habits into their lives.
Sweet Solutions
Synergy Flavors delivers the premium, indulgent and exotic flavors consumers crave. Our experts draw on the latest market insights from around the world to help our customers anticipate trends and stay ahead of fast-changing consumer behaviors.
Contact us today to learn more about our collaborative approach which allows us to deliver tailored ingredients that complement your products, helping you stay relevant in an ever-changing market.
insights