Custom Food Flavoring: The 8-Step Process to Get it Right Every Time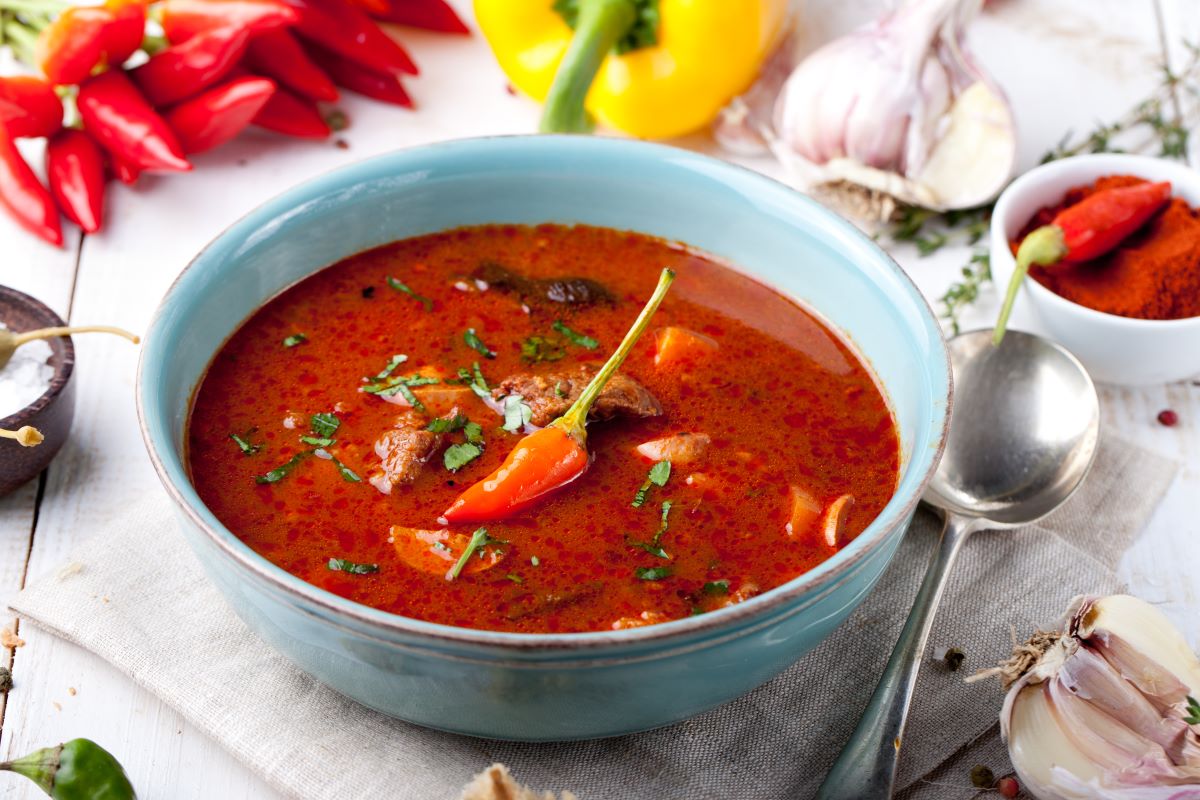 When developing new food products, you don't settle for mediocre ideas or subpar production of your latest innovation, so why settle when it comes to flavor? Custom food flavoring delivers mouth-watering, amazing flavor every time.
Custom food flavoring is your product's differentiator in a crowded market. Taste is the No. 1 foundational driver for consumers when making food choices. And delivering consistent, craveable flavor throughout your product portfolio is key to retaining customers long-term.
For consumers, it's all about that first bite and whether it keeps them wanting more. But, as you know, there's a lot that happens between the creation of food and that all-important first bite.
So, how do you best partner with your flavor company to develop a delicious custom food flavor for your product that your customers will crave? It's a complicated, scientific process. But luckily, we're here to help.
At Innova Flavors, we specialize in meat and savory taste solutions for many different product categories, including soups, sauces, gravies, seasoning blends, bases, snacks, marinades, rice, pasta and noodles, frozen meals, canned foods, plant-based foods, meat substitutes, and meat products. So, if you're looking for a flavor partner for your custom foods, let's set a meeting to talk about your flavor needs.
Custom Food Flavoring in 8 Steps
As the experts in custom food flavoring, we understand both the art and science of creating unique, customized products. Following our eight-step process will help you partner with your flavor company to develop the right flavor for your product every time.
Step 1: Build the Application Brief
The first step in custom food flavoring is building the application brief. It's not as simple as saying, "flavor this like chicken." Each unique application will impact what the food tastes like when the customer finally puts it into their mouth.
What are you trying to flavor? Identify the building block of your food. Is it a plant-based meat alternative or a sauce? While you may want the same ballpark flavor on each, they will each require a different approach to flavoring.
For example, we developed a flavor enhancer for one of our customers to use in their proprietary base and it transformed the taste of their product for the better. The customer thought they would try adding that same flavor enhancer to a different base they were working on, but instead of getting a savory flavor, they ended up with a cotton candy taste! Flavor profiles created for one application don't always deliver the same result in another.
Understanding what goes into your base is a vital step in the process to avoid getting cotton candy when you actually want to enhance turkey, for example. It is also important to consider how your product will be treated, stored, and how the consumer will heat it to ensure consistency from production to first bite.
Step 2: Build the Regulatory Brief
When processing food for consumption, there are a host of regulations that must be followed. Regulatory restrictions can dramatically influence how and with what ingredients your product is flavored, so ensure the flavoring company you work with has a solid understanding of the regulations applicable to your product.
At Synergy Flavors, we have a team of regulatory experts who oversee our raw material documentation, quality, safety, and compliance. The regulatory team maintains documentation on the function of raw materials; recall, nutrition, and allergen information; and country of origin specifications to protect your brand long-term.
Step 3: Identify the 'Gold Standard' Flavor Profile
The best way to flavor food to taste amazing is to have the flavor goal in mind. What exactly does this food need to taste like?
Often referred to as the target flavor profile, it is also known as the gold standard. The gold standard could be a sauce a great chef somewhere developed in their kitchen that a company wants to commercialize. In almost every case, food that is commercialized is much different in its makeup than the original creation.
This is where flavor science comes in to match the gold standard. In most cases, your flavor provider's research and development team will take the spirit of the gold standard product and recreate its flavor in a commercialized form.
Step 4: Run Analytical Analysis of the Gold Standard
First, we need to get down to the building blocks of the gold standard. To do so, the product is analyzed using a GC Mass Spectrometer, which identifies the key components that make up the gold standard flavor profile.
This information will be the foundation from which flavorists can begin developing a flavor.
Step 5: Human Sensory Evaluation of the Gold Standard
Now that the computer has had its say in the makeup of the gold standard, we need to get the human breakdown of it. This is critical because humans process flavor differently than just identifying the components that make up the flavor. We process the smell, taste, and texture when experiencing the gold standard.
The human analysis is compared against the computer analysis, revealing attributes your product will need to exhibit to faithfully represent the gold standard.
Step 6: Flavor Development
Now that the research has been completed, flavorists can begin working within the confines set in the previous five steps. Your flavor partner can begin crafting flavors based on your requirements, as well as the analytical and sensory tests.
At Innova Flavors, we also include a constant regulatory review of the flavor development process. This ensures our customers' flavors are created and developed within the necessary guidelines and your label requirements.
Step 7: Flavor Evaluation and Iteration
As flavorists arrive at a flavor, it needs to be evaluated with your base and the end application in mind. This is often a looping process of testing, evaluating and then revising and iterating with our customer as needed until the final flavor is perfect for the desired application. A flavor company's food scientists/applications team plays a critical role in this phase.
Step 8: Delivery and Manufacturing
Now that you've developed the perfect final flavor, it's time to apply it to your manufacturing process. At Synergy Flavors, we deliver our custom flavors with all the required documentation, at the price you need and within the timeline you require.
Custom Food Flavoring Done Right
We know that how food tastes is of the utmost importance. That's why at Synergy Flavors, we don't just fulfill orders – we become your flavor partner.
Through the entire flavoring process, both the account executive and our customers are involved. Each of these steps is completed with thorough communication, tasting, feedback, and regulatory research and review.
When developing new meat or savory flavor profiles for our customers, we help you:
Discover your gold standard flavor profile.
Develop the flavor from idea to mouth-watering completion.
Deliver a winning flavor that is profitable to you long-term.
If you would like to talk to us about your custom food flavoring needs, click here to schedule a meeting. We look forward to answering any questions you have and helping you get started making your next amazing food product!
insights