Consumers in Latin America find Balance of Satisfaction and Enjoyment with Plant-Based Cheese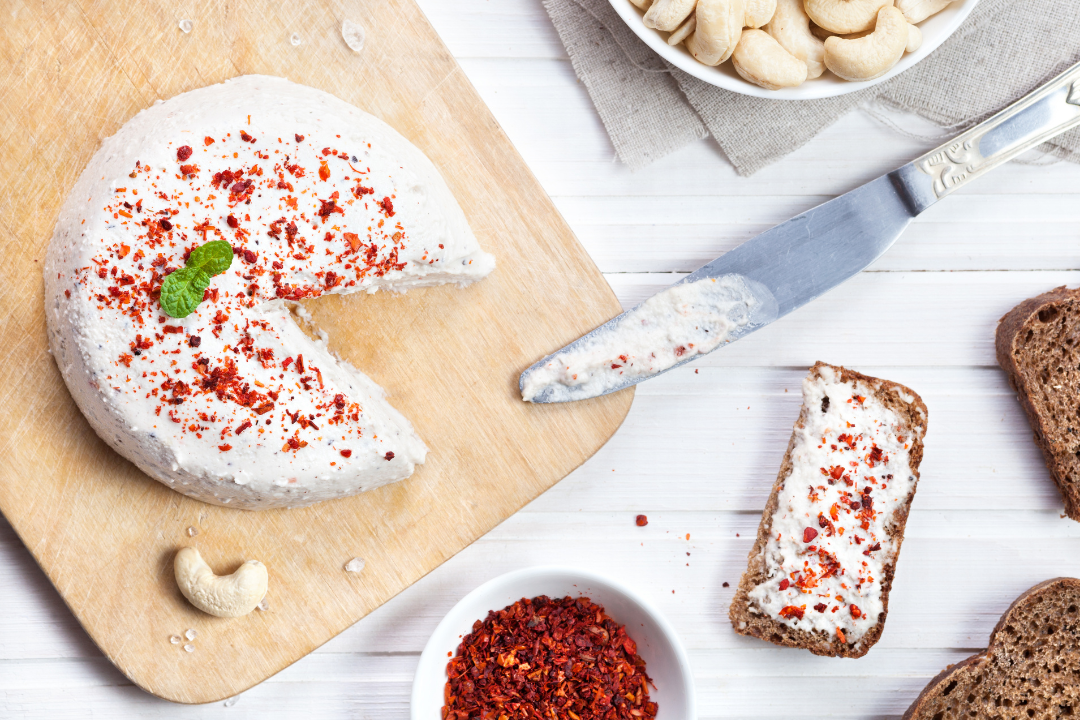 Food and drink have a powerful effect on a person's lifestyle. What we consume is used to replenish our energy and improve our functionality but can also be used as a source of comfort and security. And the food and drink choices consumers make are often linked back to whether they live a healthy lifestyle.
Living a healthy lifestyle today in Latin America (LATAM) means focusing holistically on a person's physical, emotional and financial wellbeing, according to Mintel's COVID-19 Two Years Later: Wellbeing in LATAM report. Two years after the start of the pandemic, consumers continue to be laser-focused on their physical and emotional wellbeing, and now financial wellbeing is playing an even greater role in overall health, thanks to record inflation.
The Pendulum of Consumer Trends
Consumers in LATAM have what Mintel describes as a "complicated" relationship with food. Mintel's Wellbeing in LATAM report explains that Argentina and Colombia consumers are the most polarized in terms of their future food and drink aspirations. The data shows that nearly half of Argentine adults want to lose weight and almost the same amount want to treat themselves more often.
But LATAM consumers are not the only ones swinging back and forth on the consumer trend pendulum. European consumers, especially younger adults, say it has been easier to justify eating indulgent food since the pandemic while the other half disagrees.
At the start of the pandemic, Mintel reported that half of consumers resolved to eat a diet that reduced their risk of lifestyle diseases. In the chart below, better-for-you choices fall under the satisfaction category, which Mintel defines as the pursuit of virtue, excellence and the best within us. But these ongoing times of crisis have us seeking pleasure and escapism, which falls under the enjoyment category.
| Satisfaction | Enjoyment |
| --- | --- |
| Choosing ethical and eco-friendly sourcing | Rediscovery of in-home cocktail making |
| Reducing meat and the plant-based boom | Increased meat consumption |
| Avoiding single-use plastic | Evening chocolate/sweets treating |
| Embrace nutrient-fortified food and drink | Soaring sales of energy drinks & champagne |
The solution to these conflicting thoughts is creating products that promote "mindful comfort," according to Mintel. Meaning the recipe or format is adapted to make the food or drink feel both indulgent and healthy. "Pleasure is defined as a combination of satisfaction and enjoyment," Mintel Trend, Enjoyment Everywhere explains. "And, to flourish, most people require a combination of both."
Environmental Prioritization in LATAM Drives Satisfaction Trends
Despite the pendulum rollercoaster consumers are on today, slightly more consumers in LATAM lean toward better-for-you food and drink and the satisfaction category.
LATAM consumers prioritize environmental protection and are aware of nature's positive impact on wellbeing. According to the most recent Who Cares, Who Does report by Kantar (2021), "Eco Actives," or those who take consistent measures to respect and care for the environment, represent $12 billion for the mass consumer goods industry in the region. The report estimates by 2023, Eco Actives will make up 43% of the LATAM population.
As more LATAM consumers make an effort to lessen their impact on the planet, one way they know they can make a difference is through their food and drink choices. Sustainable nutrition is "based on holistic thinking and considers the multi-dimensional interactions in the good supply chain at all stages," according to The Nutrition Society. Meaning there is a greater understanding of the processes and energy required for everything on a plate.
So those who choose to eat sustainably will focus on food that has the lowest environmental impact. Sustainable diets prioritize a higher intake of whole plant foods and less animal-based products, which has resulted in the explosion of the plant-based food category.
As much as 90% of the population across Argentina, Chile, Colombia and Peru want to eat more plant-based foods. Plant-based manufacturers saw opportunity in LATAM right away and have become a formidable force in the category, according to Mintel. Beyond Meat was one of the first to establish its presence in Brazil and Mexican food technology company Heartbest Foods used its locally grown amaranth, peas and quinoa to produce alternative milk, cheeses and creams.
Finding Balance with Plant-Based Dairy
To fulfill LATAM consumers' wants for healthier, sustainable options while at the same time delivering indulgence, better-for-you brands should strive for the perfect balance. For example, Halo Top reformulated its ice cream earlier this year to offer a creamier texture while maintaining the same taste and low calorie and sugar attributes.
Another category that can offer consumers better-for-you indulgence options is vegan cheese and consumers tell Mintel they are ready for it. Vegan cheese should be considered the healthy option compared to its animal counterpart. It should also help consumers cut back on dairy yet still offer the indulgence they are used to in their existing cooking and eating habits, according to Mintel's Vegan Cheese: Consumers are now ready for it report.
Vegan cheese accounts for only 4% of all cheese types launched globally in 2021, but it represents 27% of new processed cheese launches, according to Mintel. Younger consumers will drive demand for vegan cheese consumption. In Brazil, 49% of Gen Z and 50% of Millennials say they are interested in plant-based cheese, according to Mintel's report.
An area of opportunity to draw increased interest to vegan cheese is by increasing the amount of protein. On average, vegan cheese contains only 5 grams of protein per 100 grams of product compared to 13 grams for dairy cheese. In the market, Bulgaria-based Cheese The Queen launched a pink pepper dairy-free fermented cashew cheese that contains almost 18 grams of protein.
The second opportunity to win in vegan cheese is to deliver on taste. While many consumers in the region see alternative food and drink as sustainable options, some struggle with the higher cost and inferior taste.
Taste is a barrier for trial and repeat purchase. Consumers are not convinced that plant-based products will ever taste as good as its meat or dairy counterpart, according to Mintel. However, lab grown dairy ingredients claim to replicate the taste and texture of cow's milk, which suggests it will attract consumers who want sustainable satisfaction without sacrificing taste.
Win on Taste with Synergy
When it comes to dairy alternative applications, Synergy Flavors knows consumers expect authenticity and indulgent dairy taste. As part of the Carbery group, we have an unrivalled knowledge when it comes to creating dairy flavors and working with dairy market products.
Our expertise extends beyond traditional dairy and into dairy alternatives. As the plant-based market has grown, we have been at the forefront of innovation, leveraging our dairy heritage to create authentic flavors to help create cheese alternative and dairy alternative products consumers will love.
At Synergy Flavors, we are constantly researching the latest trends and influences to help you understand what consumers desire, whether that's exotic new tastes or a twist on classic favorites. Our collaborative approach allows us to deliver tailored ingredients that complement your existing product recipes to stay relevant in a fast-changing market.
Contact us today to learn more about our dairy alternative expertise and how we can help you deliver a tasty, indulgent vegan cheese that will have your customers making repeat purchases.
insights