Capturing the Essence of St. Patrick's Day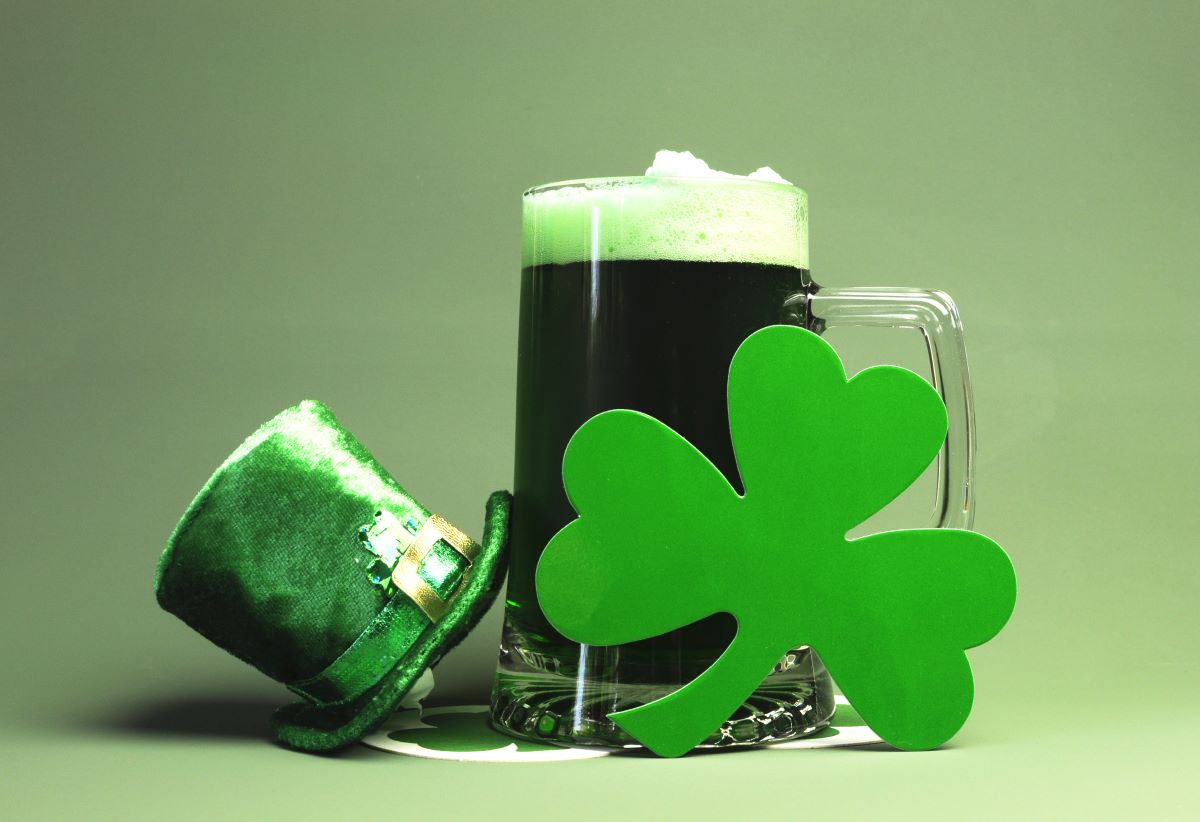 St. Patrick's Day is steeped in legends and myths from which traditions were born and remain strong today. The day is a cultural and religious celebration of Saint Patrick, the patron saint of Ireland.
Today, the death date of St. Patrick focuses more on leprechauns, pots of gold, rainbows, four-leaf clovers, luck and all things green to pay homage to Ireland.
In grade school, we knew leprechauns had been in our classroom on St. Patrick's Day because of the tiny green footprints left behind for us to find. And sometimes there were even specks of gold to accompany the footprints, suggesting a pot of gold was found nearby. As we got older, traditions like the Chicago River and beer dyed green became what we look forward to every year.
Industry research firm IBISWorld reported in 2020 that $245 million is generated by beer sales on the holiday. While it should come as no surprise, most people's pint of choice on St. Patrick's Day is Guinness, which was first brewed in Dublin, Ireland. In fact, WalletHub estimates 13 million pints are drunk worldwide on this one day. That's a lot of beer, which got us thinking about efficiency and Synergy Pure® Hop Essence.
What is Hop Essence?
Synergy Pure® Essences are produced using a proprietary steam distillation process that transforms horticultural items into clean, highly concentrated, water-soluble, natural essences that retain the unique aromatic and flavor profile of the starting raw material. The application of our unique horticultural processing capabilities to hops resulted in the creation of new solutions for the brewing industry to improve efficiency, safety and consistency.
Development work on Synergy Pure® Hop Essence began in early 2015 and commercialization efforts began shortly thereafter. Over the past seven years, Synergy's Hop Essence has proven to reduce cost, improve product loss and increase flavor and aroma without imparting any added bitterness or impacting stability.
We have worked with more than 15 various hop profiles, including the resinous, herbal, spicy types of Simcoe and Columbus to the citrus, fruity, floral types of Citra and Mosaic. Current internal offerings include Columbus, Centennial and a unique blend – each with different aromatic profiles and flavor characteristics. We also work with several breweries to convert their own hop pellets into hop essences.
Lowering Cost and Increasing Efficiency
During the beer brewing process, hops are added to impart bitterness and aroma. Various forms of hop products are used to achieve this, including whole cone – fresh or dried, dried pellets – T-90 or T-45, extracts or oils. In general, there are three types of hop additions: kettle hopping, late hopping and dry hopping.
Dry hopping is used to increase hop aroma and flavor. Challenges with the technique on an industrial scale include:
Cost can be high and unsustainable because of elevated dry hopping rates
Significant beer loss during the removal of hop material
Price of aroma hop varieties
Synergy Flavors takes the leg work out of dry hopping with our cost-saving technology while still enhancing the aromatic and flavor characteristics of your beer. Adding Synergy Pure® Hop Essence during dry hopping can improve yield, reduce waste and customize taste. And because our Hop Essence is purely hops and water – no solvents, water or alcohol – means hop essence doesn't appear on your label.
Benefits to Brewers
Increased Yield
Reduced Cost
Time Savings
Improve Safety
Reduce Labor & Waste
Customization
No Added Bitterness
Clean Label
 Deliver a Pure Hop Experience
Synergy Pure® Hop Essence is best used during the brewing process for beer, but there are also a range of other applications that it can thrive in if hop aroma and flavor are desired. Hop Essence can be used to flavor all sorts of beverages from sparkling, functional or indulgent. Trending applications also include low alcohol and low-calorie drinks such as hard seltzers, water and tea.
Request a sample today or reach out to your account manager for more information on how Synergy Pure® Hop Essence can bring authentic hop flavor to your beverages.
insights