5 Trends to Watch in 2023: Sports Nutrition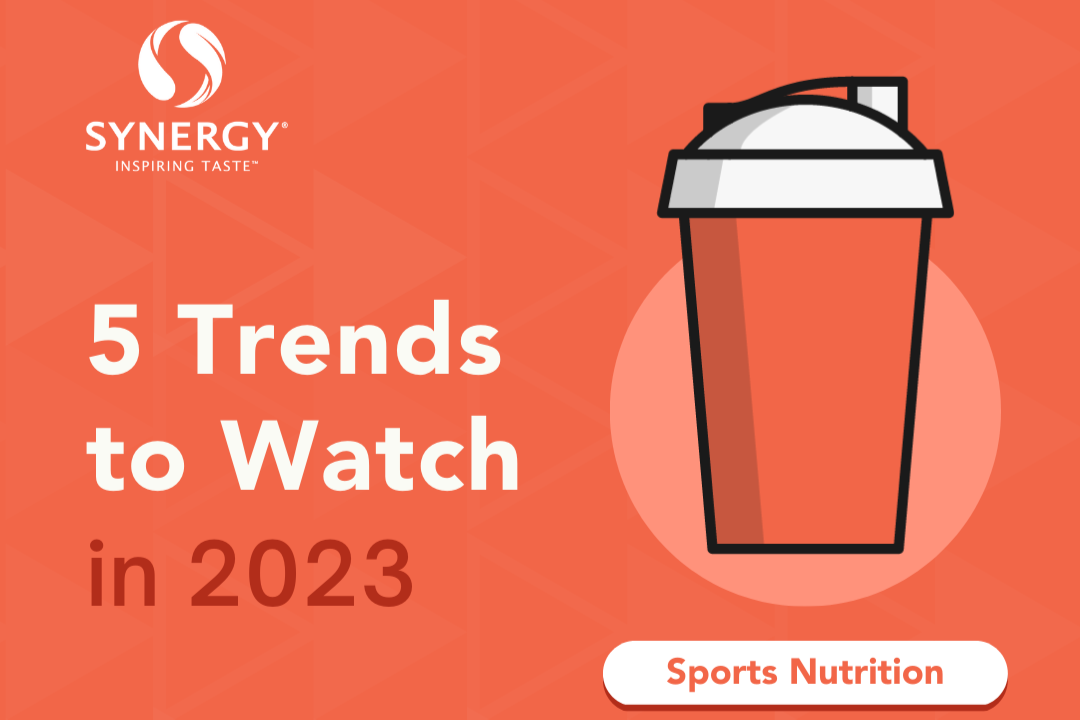 Health, wellness and fitness trends are here to stay. Thanks to the pandemic, consumers are focusing on better-for-you food and activities year-round, rather than just at the start of each year.
Because of this, we expect people will continue to take a more proactive approach toward their health and the consumer group will widen this year in sports nutrition.
To support those consumers and their needs, we anticipate products supporting brain health, immunity, cognitive, eye and gut health will be a major focus. We also expect to see the expansion of niche products and flavors.
Check out our 5 Trends to Watch in 2023 featuring Sports Nutrition:
1. Widening Consumer Group
Sports Nutrition will continue to expand and broaden its consumer base, bringing an increasing number of women into a traditionally male-dominated space.
Age groups will also be a target as younger generations have more and more influence in product innovation each year.
2. Brain Health
Products supporting brain health are entering the sports nutrition arena after succeeding in other categories.
With 64% average annual growth in sports nutrition launches, brain health claims are mostly paired with dairy protein products.
3. Proven Functionality
While core sports nutrition consumers demand new and innovative functionality, scientifically proven health benefits and specific claims such as immunity, cognitive health, eye health and gut health will be key to gain traction with customers.
4. Proactive Nutrition
Sports nutrition consumers are more sensitive than ever to being proactive towards health as they feel the pressure – both positive and negative – to always be progressing.
Consumers are maximizing today and living for tomorrow, opening up opportunities to lifestyle brands to focus on the "everyday is important."
5. Expansion of Niche Products and Flavors
While supply chain and economic issues are still putting pressure on sports nutrition, brands may decide to cement their following by identifying niche segments and flavors to focus on.
As the nutrition segment continues to adapt to meet consumers' ever-evolving needs, Synergy Flavors focuses on delivering exceptional flavor. Our blend of art, science and insights ensures that we are the perfect taste partner to bring your innovation to life.
Contact us to learn more about our expertise in sports nutrition.
insights