5 Trends to Watch in 2023: Soups & Seasonings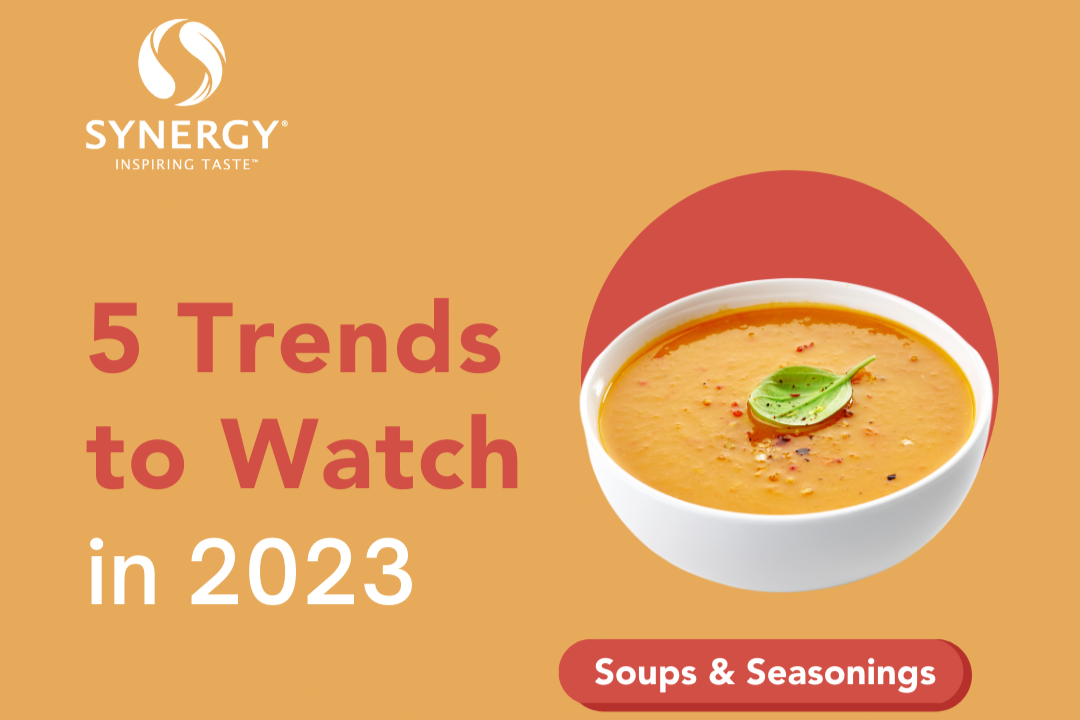 As the winter season nears its end, we enter innovation season for soups and seasonings. We expect to see sweet heat linger while exotic flavors from the Caribbean and India enter the scene.
Garlic is feeling the love with an increase in new product launches in seasonings and dairy alternatives could step into the spotlight to bring variety to the soup segment.
Contact us to schedule your one-on-one soup trends and tasting presentation to stay ahead of the curve this fall.
Check out our 5 Trends to Watch 2023 featuring Soups & Seasonings:
      1. Defining Heat
Sweet heat is sticking around as spicy elements added to classics will give consumers a complex heat experience. Consumers are also looking to define the origin of the heat. For example, a carrot habanero soup.
      2. Caribbean-Inspired Notes
Caribbean street food is heating up across the country as the flavors of the region offer consumers an escape from the day-to-day. Tropical and imaginative flavors that can take consumers on a journey will trend well. Popular Caribbean flavors for soups and seasonings include coconut, jerk spice and pineapple to enhance savory dishes.
      3. Garlic Finds More Shelf Space
Garlic is the only top-five flavor to have an increase in new product launches in seasonings. Often used in combination with spices and herbs, the first and second most popular flavors respectively, garlic is feeling the love on the shelf this year. One example is Oh My Spice launched a Garlic Lovers Seasoning in Canada this past summer.
      4. Crazy for Curry
Indian curry varieties are expected to get more attention this year in soups, stews, sauces and marinades. The spice blend offers adventure and flavor exploration, allowing consumers to travel with their taste buds.
      5. Alternative Dairy in Soup
An alternative ripe for innovation in soup is the use of plant-based milk. Mintel reports only five percent of total launches from 2020-21 contained alternative milk. Taste perception will be a key driver when it comes to alternative dairy-based soups.
insights