Synergy Ribbon Cutting Celebrates Sustainable Expansion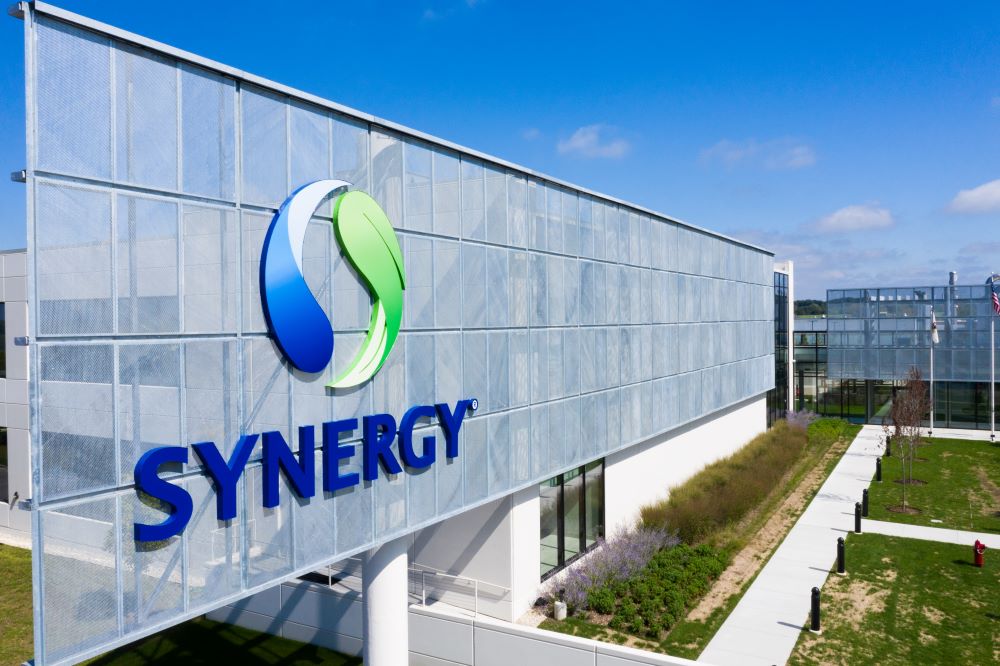 Synergy Flavors, Inc. aims to reinforce its position as an industry leader in corporate social responsibility with the recent completion of an ambitious expansion project at its US headquarters and Innovation Center.
The new addition is a 2-story, 38,000 square foot office building along with the remodeling of existing facilities, embodies the company's all-encompassing approach to sustainability; which is reflected in all areas of the business.
Last week, the company celebrated this accomplishment with both local community leaders and board members of Synergy Flavors' parent company, Carbery, attending the ribbon-cutting ceremony.
"Sustainability is at the forefront of what we do; and our expanded campus highlights two key aspects of that – first, bringing to life our vision to create a mutually beneficial environment for all those involved and second, focusing on the environment, which was accomplished through our LEED (Leadership in Engineering and Environmental Design) Gold certification on the project," says Rod Sowders, President and CEO at Synergy Flavors. "The completion of this phase of our expansion project is an important milestone for Synergy Flavors, adding open, naturally-lit workspaces for our employees, as well as enhancing the on-site experience for customers and vendors," he adds.
The element of energy efficiency was set as a top priority and achieved through careful material and equipment choices while adhering to strict operational guidelines and procedures. Other environmentally friendly initiatives were also implemented, such as:
the installation of solar panels on the roof as an on-site source of renewable energy;
the use of native prairie-style species in the landscaping to eliminate the need for permanent irrigation;
the addition of bike racks and fuel-efficient preferred parking spaces, provided to encourage employees to use alternative and more eco-friendly means of transportation, and more.
One of the main drivers behind the updates and renovations to the existing facilities was to further promote a positive, corporate culture and to improve team members' work environment. By creating a new entrance plaza, an outdoor patio, expanding the fitness center and incorporating a new café; the goal was to enhance the overall campus experience through a wide range of unique amenities. This phase of the project also included the addition of a new sensory training room and the renovation and expansion of the quality control lab.
Next up for Synergy Flavors is the expansion of the R&D space both at our headquarters as well as the Hamilton location in Ohio; both of which are slated to begin in 2020. Its core values of investing in its people and; thus, setting the pace to transform the industry by reducing its environmental impact and promoting healthy and supportive work environments.
About Synergy Flavors
Synergy Flavors, Inc. is a leading supplier of flavors, extracts and essences for the global food and beverage industry. Its Synergy Pure® coffee, tea, and vanilla extracts and essences capture authentic flavor and aroma from nature. Synergy offers high-quality taste solutions to inspire innovation that allows its customers to retain their competitive edge in a global market. Synergy Flavors is committed to sustainability and is taking active steps to reduce its carbon footprint throughout every stage of its business activities. Visit https://www.synergytaste.com for more information.
###
company news