Synergy Flavors Inaugurates Two More Schools in Madagascar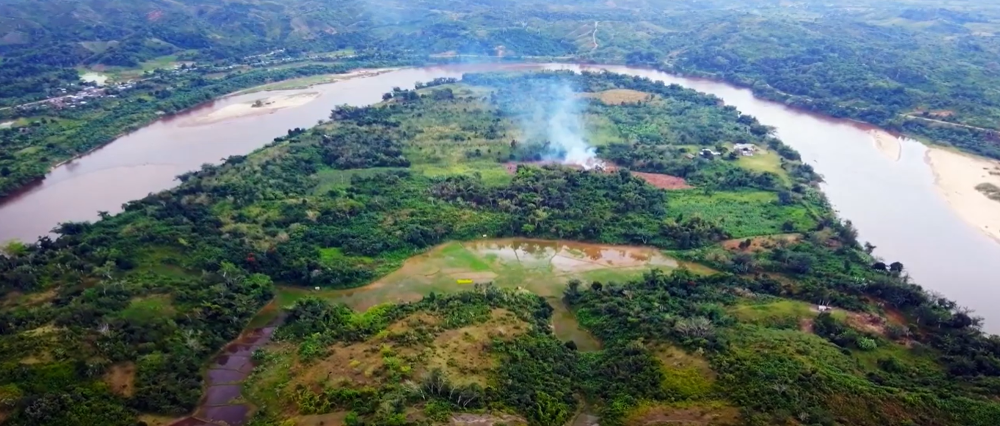 SYNERGY FLAVORS CONTINUES COMMITMENT TO PROVIDING EDUCATIONAL SUPPORT TO CHILDREN IN MADAGASCAR WITH TWO ADDITIONAL PRIMARY SCHOOLS
Leader in Global Flavor and Ingredient Industry Embraces Region that Contributes Greatly to its Success
Wauconda, IL, February 19, 2019 – Synergy Flavors, Inc., a leading supplier of flavors, extracts and essences for the global food and beverage industry, has announced the addition of two new primary schools (currently under construction) in Antsirabe Nord and Menagisa, Madagascar, which join four previously built facilities funded by the company in partnership with the Madagascar Development Fund (MDF).
VIEW VIDEO OF THE INAUGURATION AND OF THE VANILLA PROCESS HERE.
"By building schools in areas that lack an adequate number of facilities for the population, we are creating a strong foundation for Malagasy children and driving transformative change throughout the entire region," said Rod Sowders, president and CEO of Synergy Flavors. "In this area of the world, a widespread shortage of materials and access to secondary schooling continue to be challenges. This initiative is a way for Synergy Flavors to give back to the underserved community of vanilla growers and processors who have been at the heart of our success for decades."
The two new primary schools will be completed and opened mid-year 2019. In 2016, Synergy Flavors completed the construction of two schools near Sambava, Madagascar, and two additional facilities were built last year in Antohomaro and Farahalana, Madagascar, to replace two others that were destroyed by Cyclone Enowa.
Madagascar is one of the poorest and most under-developed countries on earth. The Madagascar Development Fund is focused on improving the harsh daily lives of the Malagasy people, in part, by installing clean water systems as well as building and providing access to health centers and primary schools. According to the United Nations Development Program, school attendance in Madagascar is third lowest in the world, in front of only Haiti and Afghanistan.
"The four schools already funded by Synergy Flavors, and these two new ones under construction, make an important and welcome contribution to Madagascar's policy of "education for all", increasing the job prospects of a significant number of children, and in due course, giving them the hope of a better, more prosperous future," said Brian Donaldson, former British Ambassador to Madagascar and Patron of MDF.
To learn more about the vanilla growing and harvesting process and Synergy Flavors' commitment to furthering the education of Malagasy children and the economic growth of an impoverished country, please watch the company's video, "The Vanilla Process & Giving Back." For more information about Synergy Flavors and its vanilla expertise, visit https://www.synergytaste.com.
About Synergy Flavors
Synergy Flavors, Inc. is a leading supplier of flavors, extracts and essences for the global food and beverage industry. Its Synergy Pure® coffee, tea, and vanilla extracts and essences capture authentic flavor and aroma from nature. Synergy offers high-quality taste solutions to inspire innovation that allows its customers to retain their competitive edge in a global market. Synergy Flavors is committed to sustainability and is taking active steps to reduce its carbon footprint throughout every stage of its business activities. Visit https://www.synergytaste.com for more information.
About the Madagascar Development Fund
The Madagascar Development Fund is a non-profit, non-governmental organization which finances small developmental projects throughout Madagascar. It carries out these charitable activities with impartiality and without regard for race, religion or political affiliation. MDF is dependent on funding from companies in Britain, Madagascar and elsewhere; charitable organizations; foreign governments; and generous individuals. http://www.maddevfund.co.uk/
# # #
company news