From Pantry Staple to Supporting Health and Wellness, Soup Rises to the Occasion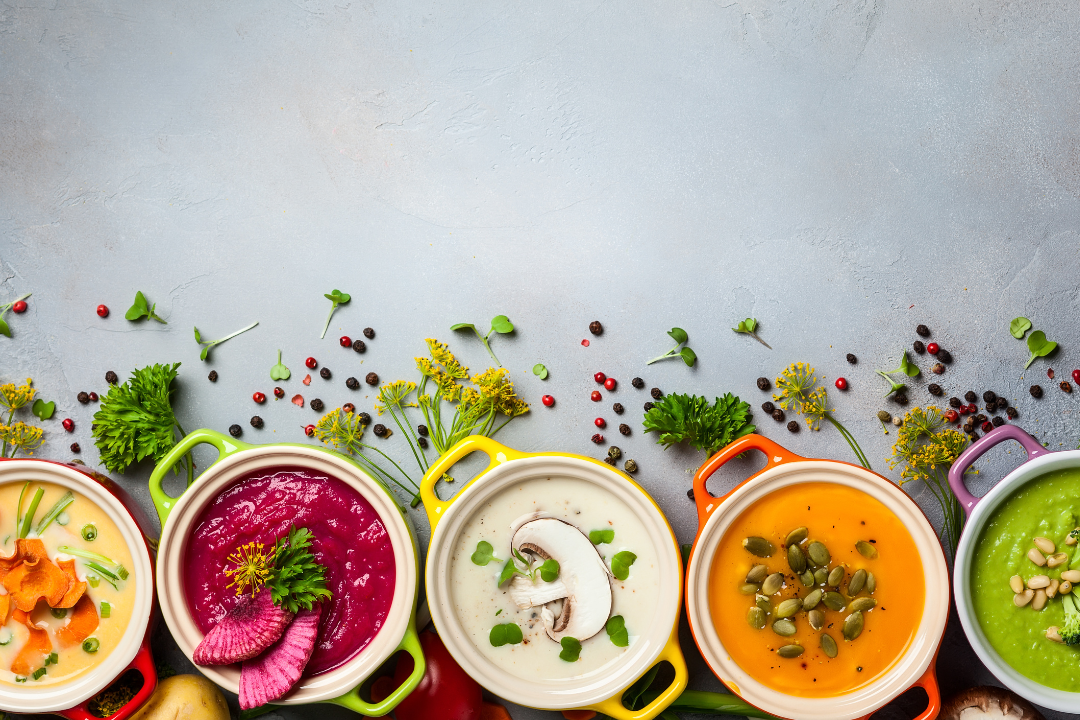 Soup is poised to make its grand re-entrance into consumers' pantries as we turn to comfort food for warmth when the temperature falls and nourishment during cold and flu season.
Consumers choose soup because they love the taste, it's comforting and convenient, according to Synergy Flavors 2022 research. Soup is mostly consumed at home and considered a pantry staple because it is shelf stable, which became an attractive attribute in 2020. The category experienced 20% growth that year thanks to the pandemic, lockdowns, panic buying and pantry stocking, according to Mintel.
The soup category is not expected to experience that level of growth again any time soon, but it is not expected to decline either, according to Mintel's market forecast. The steady growth of soup is attributed to the continuation of hybrid work, more at-home cooking and the prioritization of healthy eating, positioning soup as an accessible, healthy at-home lunch and a core part of the cooking process.
Category players need to continue increasing consumption frequency, which can be done by expanding the use occasions via the examples above. It can also be achieved by focusing on consumers' health and wellness needs. Half of consumers surveyed by Synergy Flavors said that new flavor varieties, lower sodium and all-natural ingredients could encourage them to increase their consumption.
Who is the Soup Consumer?
Synergy's soup survey found that consumers ages 18-29 and 40-49 are eating the same amount or more soup than they did one year ago. The common theme among these generations is that they are both looking for better-for-you soup options.
Gen Z is most likely to consume soup when they are dining out and will choose non-dairy cream-based soups, as well as high protein options, according to our research. This generation tells us they love dried soup like ramen, but that the taste can sometimes be a barrier.
Generation X wants more heart-healthy and natural ingredients in their soups. They have a strong interest in clean labels and are more likely to eat vegetable-based soup. This generation stays away from dried soup because of the additives and preservatives it contains.
In addition to health concerns, affordability is also on consumers' minds even more so today with record inflation. Soup has the advantage of being low cost for consumers, giving it an opportunity to position itself as the healthy, affordable alternative to smoothies and salads, according to Mintel's Soups, US 2021 report. However, soup brands need to embrace better-for-you improvements like natural ingredients, plant-based options, healthier or reduced sodium sources and functional ingredients.
Over the next month, we will be exploring each of these better-for-you trends in soup and sharing white space opportunities to help set your product apart from the competition.
Synergy's Soup Expertise
 An extensive history in the soup category, Synergy Flavors leverages that experience to help its customers choose the right flavors that will perform well in their products. Understanding our customers' processing conditions and having the ability to replicate those conditions in our labs allows us to validate the flavor performance in the format in which the soup will be delivered to the consumer.
Synergy Flavors specializes in meat and savory taste solutions for soups, and offers an extensive line of custom vegetarian and vegan flavor solutions to replicate the taste of beef, pork, poultry and seafood. Our experienced technical team develops customized solutions for unique substrates and processing parameters, delivering all the meat taste with none of the animal protein.
With our taste modulation expertise, we help manufacturers deliver a more balanced flavor profile in their products. We can customize our flavors to match your unique label requirements, whether it's sodium reduction technology, plant protein maskers, acid blockers or MSG replacers.
Schedule a call with us today to learn more about our flavoring solutions for soup and discover the latest trends in the category.
company news